Victoria's Secret amends controversial 'Perfect Body' advert
The underwear brand's new campaign will now feature the slogan "A body for everybody
U.S.-based lingerie giant Victoria's Secret amended its controversial "Perfect Body" ad this week following mounting criticism.
The original ad had sparked controversy as it featured a row of petite models in their underwear with the text "The Perfect 'Body' Perfect Fit, Perfect Comfort, Perfectly Soft" on top.
Instead, the underwear brand's new campaign will now feature the slogan "A body for everybody.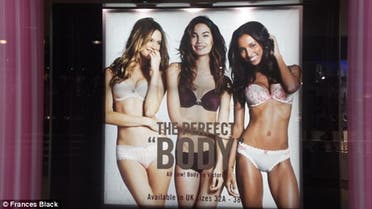 "This is amazing news!" the creators of the petition against the ad that has garnered 27,000-plus signatures said.
The petition was kicked off by Frances Black, a 22-year-old university student, along with fellow students Gabriella Kountourides and Laura Ferris.
"However the campaign is NOT over! We still want them to change all of the posters in their stores, apologise and pledge to not use such harmful marketing in the future," she wrote.
Commenters said the original advert pushed an unrealistic body image onto young girls – although the ad's supporters say that the original is only a play on words with the popular "Body" line of bras.