Victoria's Secret Angels stun crowds in Lebanese-designed lingerie
London was taken by storm Tuesday night by a parade of Victoria's Secret models
London was taken by storm Tuesday night by a parade of Victoria's Secret models, strutting their stuff in bedazzled lingerie designed by Lebanese jewelers Mouawad.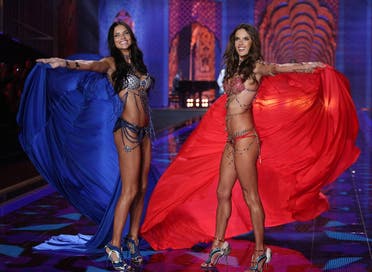 Top models Adriana Lima and Alessandra Ambrosio sported mirror-image sapphire, ruby and diamond bra sets, encrusted with 16,000 stones, worth $2 million apiece.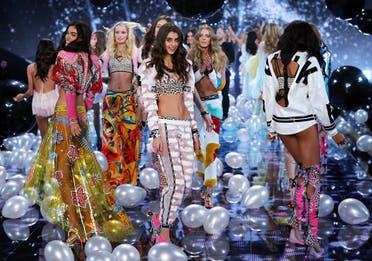 Each model was adored with flowing capes, matching their blue and red bra sets.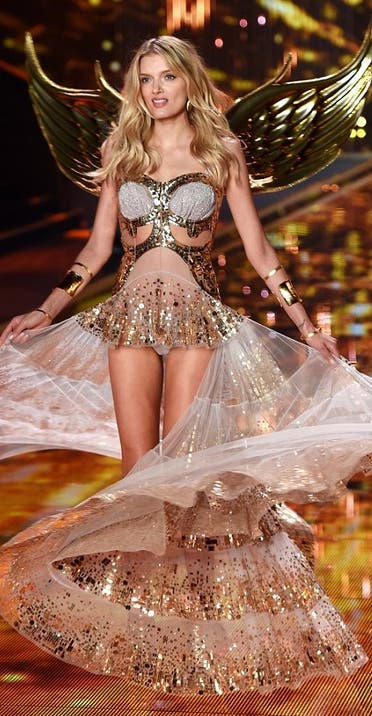 In November, the Angels modeled the Fantasy Bras in Las Vegas with Lima saying at the time: "It's like a highlight really of the show, the fantasy bra, and every year the models, we always get nervous to see who is going to get to wear the bra.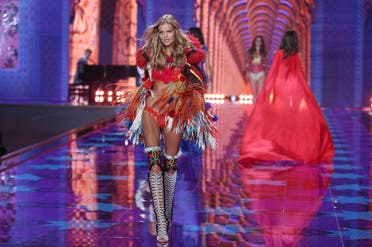 "This year it's really exciting because it's the first time that we're going to have two Fantasy Bras on the fashion show."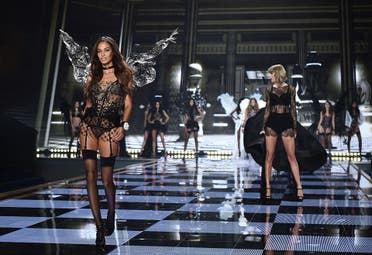 The show featured special performances by pop crooners Taylor Swift, who belted out songs in a black lace fringed silk dressing gown, British Ed Sheeran and Ariana Grande.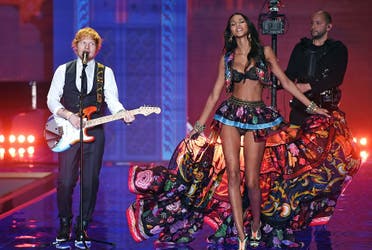 Models Candice Swanepoel, Behati Prinsloo and Doutzen Kroes took to the runway for flaunt their toned bodies and glimmering lingerie sets, complete with golden wings.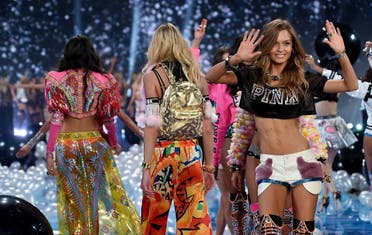 A section of the show was dedicated to carnival style colorful lingerie sets; vibrant colors, feathers and eclectic beading stole the show.