2014 wardrobe detox: Top 10 fashion trends you can now shed
Items we were capable of bribing sales staff for, have lost their lustrous aura and found their place in the "store and forget" box
I was having a fashion moment with my beloved stylists/fashionistas while on a shopping assignment to glamorize the look of a style-challenged TV presenter.
We happened to spot a gorgeous colored fur coat - not a fashion necessity in Dubai where the temperature hardly drops below 20 degrees during the day - but one we all desperately coveted.
While deep in discussion about the fur coat, it occurred to me that had I seen this coat a season or two ago. Back then, it would have reminded me of an animated Disney monster and I would have not looked at it twice.
It's crazy how quickly our tastes shift from one extreme to another and we adopt cuts, colors and fabrics that only a few seasons ago we would've instantly discarded?
And how crazy is it that, just as quickly, we deem a once-loved trend a non-wearable fashion faux-pas? How we can obsess over a style one day (Platform sneakers. Harem pants. Fluorescent colors) and consider them hideous the next. The truth is fashion is fickle, and that, my friends is the beauty of it!
Items we were capable of bribing sales staff for, have lost their lustrous aura and found their place in the "store and forget" box. 2014 trends are no exception. I have a few on my list. I wore them proudly and even gave advice on how to wear them, but I have to admit, come 2015, I'll be the first to throw them out.
Here they are.
The Slides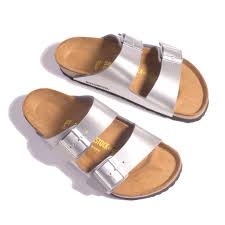 Prior to the summer of 2014, slides were only spotted by the pool. Later this year, they appeared on catwalks and spread as a legitimate option for summer footwear. Well, I wish they'd disappear and never to return!
Birkenstocks
Comfortable footwear. But, as far as I am concerned, designed with post-orthopedic-surgery feet in mind! Nevertheless, I gave a few tips on how to wear them…Yeah, yeah, yeah…Nice try. I'm betting I'll ditch them before the year ends.
Wedge Sneakers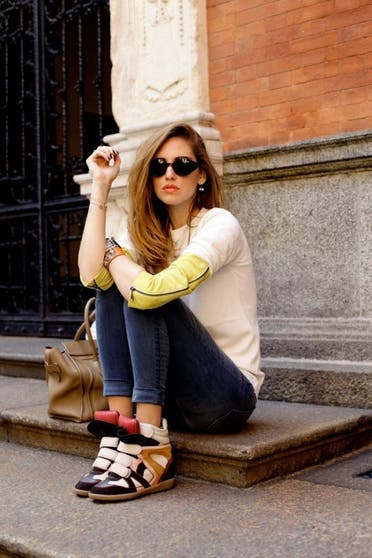 whoever came up with this hideous design should be banned for life! Mea culpa mea culpa mea culpa! I admit I wore a pair and I seriously regret it. Searching vigorously through my photo library to delete that shameful memory…
Cropped tops
Popular in the mid-80s; they were back in 2014. I suggested a profusion of tips to making these cropped tops wearable in a stylish, decent way. I wish this trend would fade as quickly at it reemerged…
Mom Jeans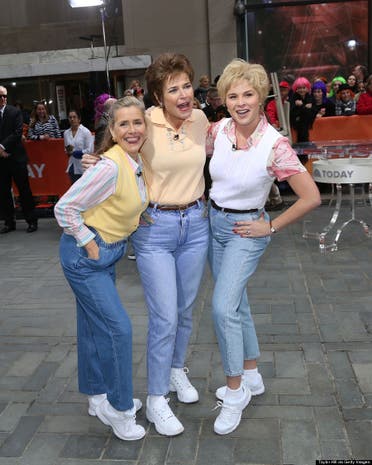 This trend is also part of the 1990's nostalgia. The new mom jeans is a hybrid of the familiar high-waisted skinny and our beloved boyfriend jeans. But let's be clear: They are completely unflattering! Those jeans won't necessarily bring out the best in your body. But me, being magnanimous and all, suggested how to wear them the best you could. But, let's face it, whatever you do with them they're still ugly!
Culottes
Remember the actress Ali McGraw, she of the '70s "Love Story" fame? Do not replicate her look, I repeat, do not replicate her look, or even attempt another one. I wish we could forget about the culottes and give them back to the boys…
Dungarees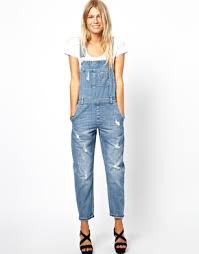 Once worn by farmers and factory workers and later by the Seattle-inspired grunge crowds, I think they ought to remain there. I was so enthusiastic about this item a few months ago, that I suggested ways to dress them up. Blazer, stilettos. Whatever! Dungarees should not have a place in a grownup's closet.
Mules
Those throwbacks to the '90s came back shyly. Thank God they weren't accompanied by the bodycon dress. In order to avoid a major optical disaster, I wish for 2015 to send them back with no future.
Statement necklaces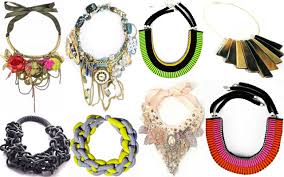 Don't get me wrong. I love them. I collect them, but no need to flaunt them day in day out. Cannot take it anymore. I'm on a verge of a necklace break down.
T-shirts with a message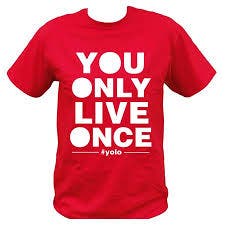 C'mon guys! We're overdosing here! They were fun for some time, but enough is enough. I cannot read statements on people's torsos anymore. Walking statements make me feel nauseous.
For 2015, let's start afresh!