Pitti's Middle East: Heritage, culture inspire designers in Florence
While Italian brands dominate the scene, this year saw some prominent Middle Eastern designers displaying their collection
The Pitti Uomo fair has been attracting some of the best fashion designers and producers to Florence since 1972, where retailers and buyers pick and choose from a sea of men's fashion, from suits and shirts to cufflinks and socks.
While Italian brands dominate the scene, this year saw some prominent Middle Eastern designers displaying their collection, which incorporated their cultural backgrounds.
An Iranian-Azerbaijani 'Afffair'
Rufat ismayil and Ali Bakhtiar started Afffair in Istanbul a year ago and after designing their first collection, they were invited to show their creations at this edition of Pitti Uomo.
"We didn't think it would be so popular," Bakhtiar, an Iranian French national, told Al Arabiya News.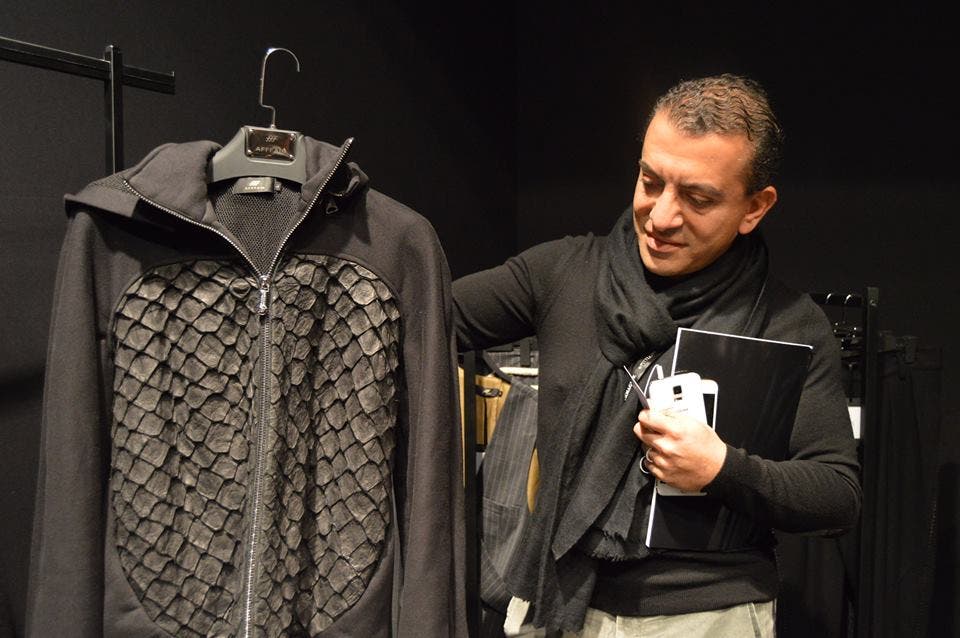 As Ismayil hails from Azerbaijan, Bakhtiar said they have managed to pay homage to their culture in their designs.
"The inspiration for the whole collection came from getting actually both of our backgrounds, our heritage as well, and incorporating that into a men's fashion line," he said as he pointed out to a belt he said was inspired by the emblem of the Qajar Dynasty in Iran.
He added that their want to come up with something to put together their own brand.
"That's what we did with our collection which was inspired by the Qajar dynasty, the Ottoman dynasty."
Affair has been invited to the Milan men's fashion week on the 19th , where an a part after the show will feature Sufi dancers and Persian dances.
"Even the song we did for the catwalk has a lot of Middle Eastern touch to it, so we're combining the east and the west but giving it our own touch," he said.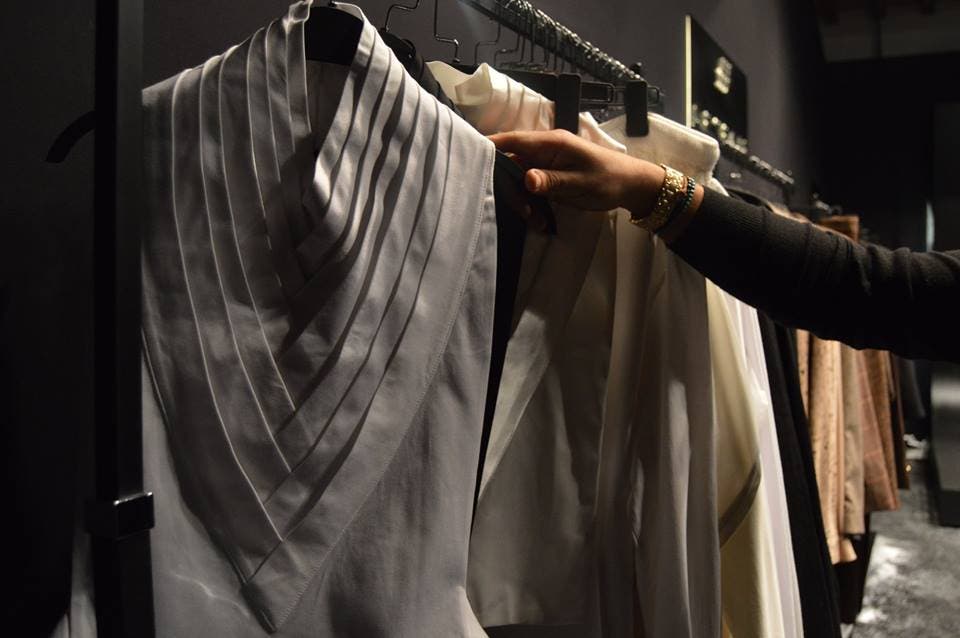 When asked if Afffair will debut in the Middle East, Bakhtiar said that a number of grand stores in the Middle East have expressed interest, "so it's already in the pipeline."
A Turkish scarf story
Rumizo is based in Istanbul and is run by two Turkish sisters, Pinar Yegin and Deniz Yegin Ikilslk. Their collection is a series of whimsical scarves, each with a story to tell.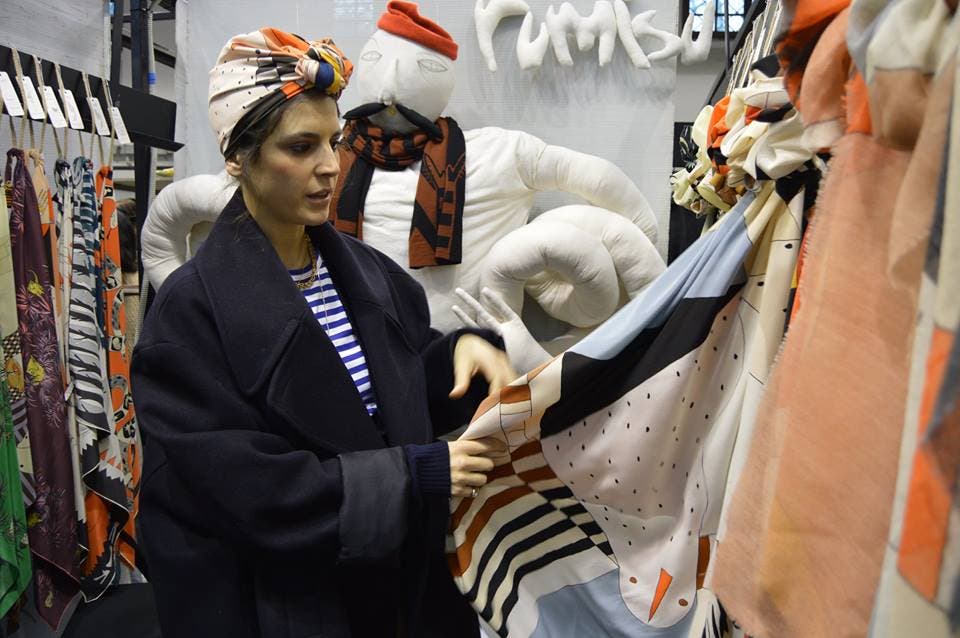 This is the brand's fourth collection.
"We're actually illustrators and we were trying to find a good medium to carry our illustrations and work with our illustrations," Pinar Yegin told Al Arabiya News.
Having grown up in Istanbul, she said the city's history inspired her creations.
"Some of our illustrations are influenced from our heritage, we like whimsical drawings in Ottoman history."
Each scarf has a three-dimensional object attached to a corner, an idea Yegin said come from an old Turkish tradition.
"Each lady used to buy the same flowery scarves but they would customize their own scarves with some sort of pattern," she explained.
The two sisters adopted that tradition and "took that to a very modern and funky level."
Additionally, each scarf comes with a statement, sometimes on the environment and sometimes about one's own struggles.
One of the scarves, which Pinar said was designed as a statement against bull fighting, features several bulls huddling around a matador.
"The matador is outnumbered by the bulls," she said.
Another scarf portrayed Pinar's upcoming 40th birthday, in which she portrays her "monsters" she jokingly said must face.
Rumizo is available in Lebanon and Kuwait and the Yegin sisters said they plan to expand across the region.
Lebanese-Armenian powerhouse
Tateossian London marks its 25th anniversary this year as the world-renowned men's accessories brand attends its 49th Pitti fair, and in June, it will be their 50th.
Founder and designer Tate Ossian was born in Kuwait to Lebanese-Armenian parents. He then spent a child hood globetrotting from Rome, Beirut, Paris and New Jersey before going to the University of Philadelphia.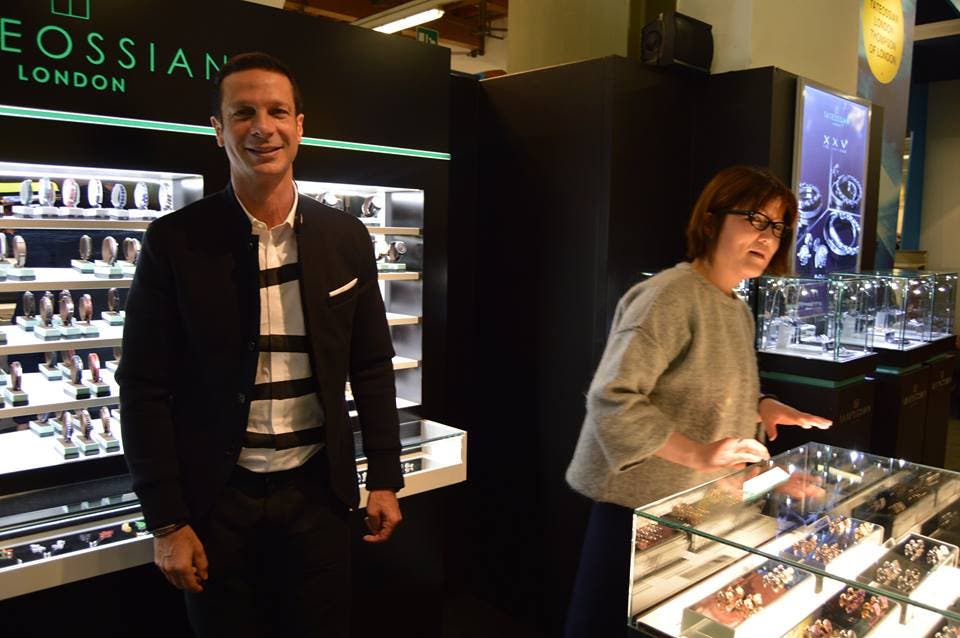 When asked whether his time in the Arab world influenced his designs, Tate Ossian said: "I wouldn't say it affected my designs, because I think what really guided my design style is probably living in Rome which is the place I spent most of my time growing as a kid."
However, the designer said his time in the Middle East gave him the "sensitivity and sensibility when dealing with Middle Eastern clients."
This year, the brand aims to "focus very seriously" on the Gulf region and Saudi Arabia.
"Lebanon is a place where we have great visibility," Ossian said, adding that "we're missing distribution in Abu Dhabi and Jordan…Egypt, Qatar."
While he said he would not want to develop a new collection exclusive to the region, Ossian said he would design a series inspired by the Middle East.
"I think it's always good to keep your origins and heritage and incorporate that are part of that into your collection…I would develop things that are inspired."
"For example, we opened a store in Yerevan, I've looked at some Armenian architecture, incorporated that into the designs."
"I do that on a regular basis," he added.