Blazers and tassel loafers: Dubai blog makes rounds in men's fashion scene
At 22, Elias el-Indari has been successfully running his Dubai-based fashion blog for almost a year now
From Dubai to Florence to Milan then Geneva, a Dubai-based fashion blogger is the latest sweetheart of an otherwise unforgiving men's fashion industry.
At 22, Elias el-Indari has been successfully running men's fashion blog SMF for almost a year now. He already has a photo-shoot lined up with New York Times fashion photographer Lee Oliveira and is Montblanc's guest in Geneva this week.
"I was bored out my head," he said as he explained what inspired him to start his blog, adding that he had always dressed "okay."
"In six months it blew up…I never expected it," he told Al Arabiya News.
Born in Sydney to Lebanese parents, Indari grew up in Australia before deciding to move to Dubai.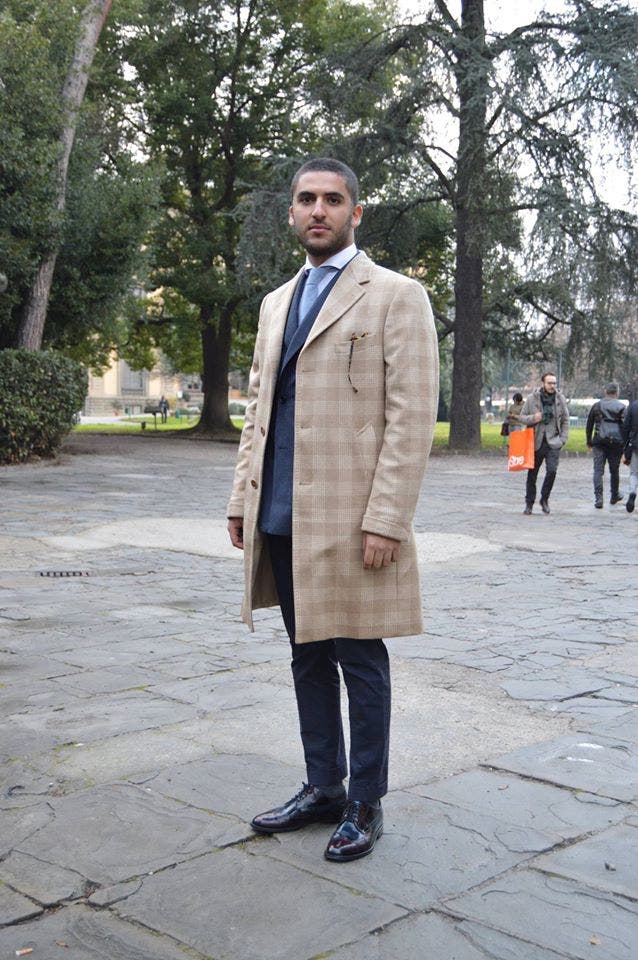 He started his blog in his hometown (the S in SMF no longer stands for Sydney) on Instagram and within 10 months he had more than 10,000 followers. He then inaugurated a Facebook page and finally, a website.
In launching the blog, Indari said he had satisfied a craving for online literature on men's fashion.
Questioned on the blogging scene in the Middle East, he said that "for men it's still lacking."
"Not just in Dubai, the whole of the Middle East, it takes three to four years to catch on a trend."
Revitalizing the Middle Eastern fashion scene
Before his trip to the Montblanc headquarters in Geneva, Indari stopped by the Pitti Uomo fashion fair in Florence.
"Here at Pitti, everyone does ridiculous stuff, colors and patterns and materials you've never seen your entire life mixing and matching…and it looks good," he said.
"I hope that one day Dubai and the Middle East can reach this stage where you could wear this kind of stuff."
As to how can the fashion scene in the region be as eclectic, Indari explained that there needs to be more content on these trends, along with people taking "a step forward, dressing funky and wearing cool things."
While Italian and Western names continue to dominate the fashion industry, the Lebanese-Australian said Dubai-based brands dominated his ensembles.
He spoke of tailors in Dubai's district of Satwa, such as Bespoke at Deepa's, who use the "same technique as in Italy…you get to pick your material, your style of buttons."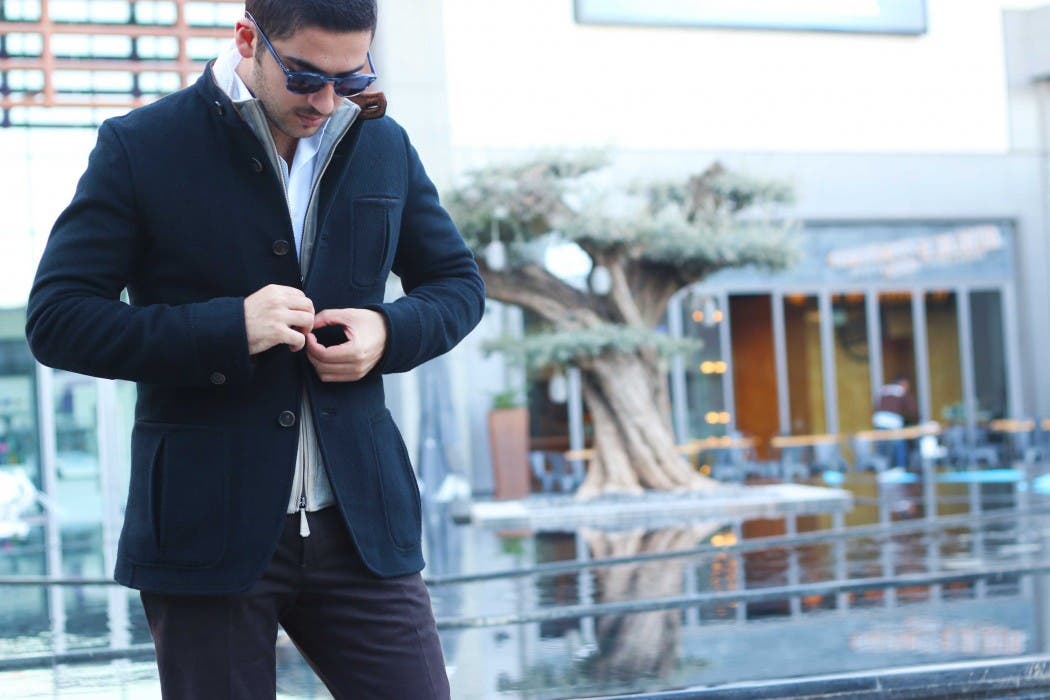 As to the fashion scene in the Middle East, Indari's region of origin and new home, he said he finds it "too heavily influenced by Western and European countries."
"You need someone to take initiative," if this region wants to develop its own trends, he explained.
That would include a large number of "people, a whole bunch of designers, bloggers, magazines to focus on everything but European and Western fashion."
Should designers venture into adopting Middle Eastern fabrics or patterns in their clothes, they may attract the crowds necessary to start a trend.
"If you use a Middle Eastern pattern on a cool blazer, or a cool scarf or a tie, I'd wear it a hundred percent, and people will know it's from this part of the world."
"That's how you push the trend to start, if you have everyone wearing one thing one time, boom, something happens."
SMF's Facebook page now boasts more than 17,000 likes, which along with the blog's Instagram account, focuses solely on fashion.
However, SMF has grown beyond men's wear as the blog now includes posts on travel, gadgets and cars.
"I have a very strong travel section," he said before confessing to shameless promotion of his country of origin.
"Every two to three months I update the things to do in Lebanon piece, I like to push that in a positive way, the media is smashing Lebanon, I promote the country in a positive way."
SMF once stood for "Sydney Men's Fashion," but since Indari's relocation, "it's just SMF."