Miss Israel, Miss Lebanon selfie clash heats up
'Who photobombed who?' has been the question on the media's lips, prompting the beauty queens to speak out
Proving that a selfie at an international beauty pageant can resurrect the Middle East's old political wounds, Miss Israel and Miss Lebanon have both spoken out following the group picture posted to social media earlier this week.
The selfie in question has been described as a scandal by many news outlets, after Miss Lebanon's pose with her Israeli rival prompted a social media backlash.
The photo circulated on social media showing Lebanon's Saly Greige surrounded by the beauty queens of Israel, Slovenia and Japan, causing uproar back in her homeland.
Lebanon and Israel are foes and any contact with Israel is illegal in Lebanon. On social media, some called for Greige to lose her title for fraternizing with a citizen of Israel.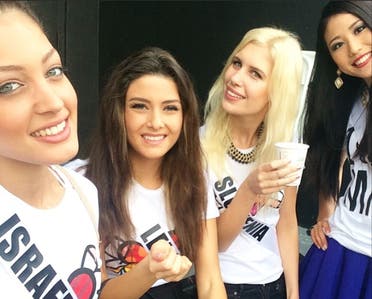 Jumping to her own defense, Greige said on social media that Miss Israel -Doron Matalon - had "repeatedly" attempted to take photos with her, effectively "photobombing" the selfie.
"From the first day I arrived at the Miss Universe pageant I was very careful not to take any pictures with Miss Israel, who tried repeatedly to take pictures with me," she said, according to the el-Nashra fan entertainment website.
"While I was preparing with Miss Slovania and Miss Japan to get our photograph taken, Miss Israel jumped in and took a selfie with her phone and posted it on social media."
She continued: "This is what happened and I hope to have your full support in the Miss Universe contest".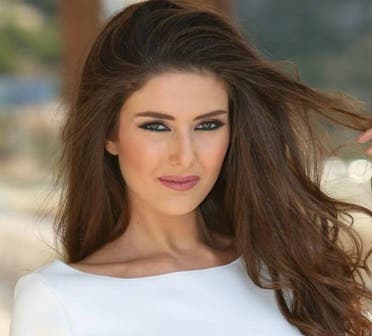 But in an interview with NBC Today on Monday, Matalon said she hadn't photobombed her Lebanese counterpart.
"It wasn't a surprise," she said.
"I hope for change, and I hope for peace between us; even just for three weeks, even just between me and her," Matalon said.
"That's what we need to remember: we represent the country and the people, not the government and not the political issues."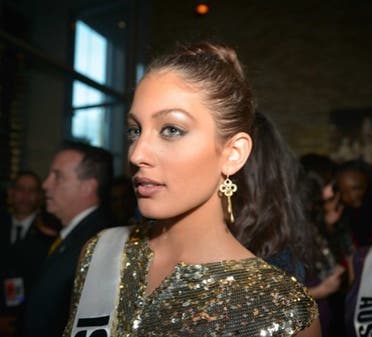 Israel fought a bloody war against Lebanon's Hezbollah in 2006, which killed more than 1,200 people in Lebanon, mostly civilians, and some 160 Israelis, mostly soldiers.
Donald Trump, who owns the Miss Universe beauty pageant, reportedly told NBC he hopes the controversy doesn't affect the contestants' chances at the contest.