Elie Saab pays tribute to Beirut at Paris Haute Couture
Tulip prints, light-as-air silk gowns and as many sparkles as stars in a Middle East night sky
Tulip prints, light-as-air silk gowns and as many sparkles as stars in a Middle East night sky - Elie Saab's haute couture show might have taken place in Paris on Wednesday, but his inspiration was clearly his native Beirut.

The Lebanese designer's elegant outfits have a solid fan following among the wealthy and the famous, several of whom attended the show in a museum a slipper's throw from the Eiffel Tower.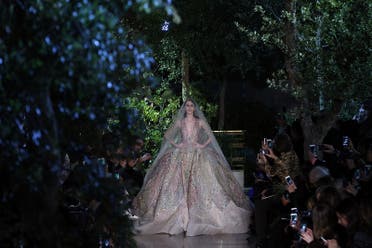 Among them were American burlesque star Dita Von Teese, French actress Clotilde Courau, and Alain Delon's daughter Anouchka, seated under a tropical arrangement of greenery, birdsong and Arabic music.

The collection was "a tribute to the city that I love: my Beirut," Saab said.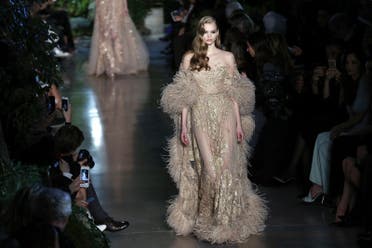 More accurately, it was a tribute to a Beirut he remembered from his childhood, back when the capital was known as the "Paris of the Middle East" for its beauty, marred in a 1975-1990 civil war and today still on the brink of turmoil because of regional conflicts and tensions.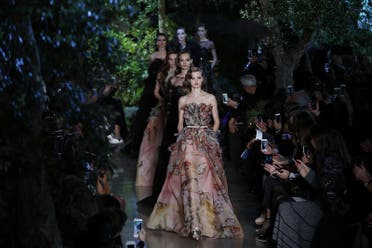 Saab also said that, every time he gets to work on his couture wardrobes, a vision of his mother in an evening gown spurs him on.

"With every new collection I conceived, the striking image of my mother in this tulip print silk dress reappeared endlessly."