Palestinian traditions stun crowds at Jerusalem fashion show
Natalie Tahhan's stunning designs were paraded on the catwalk at a fashion show in Jerusalem
Traditional Palestinian fashion has been brought into the present day by Natalie Tahhan, whose stunning designs were paraded on the catwalk at a fashion show in Jerusalem on Tuesday.
Standing out were the colorful, sharp embroidered items weaved into the different clothing worn by the models.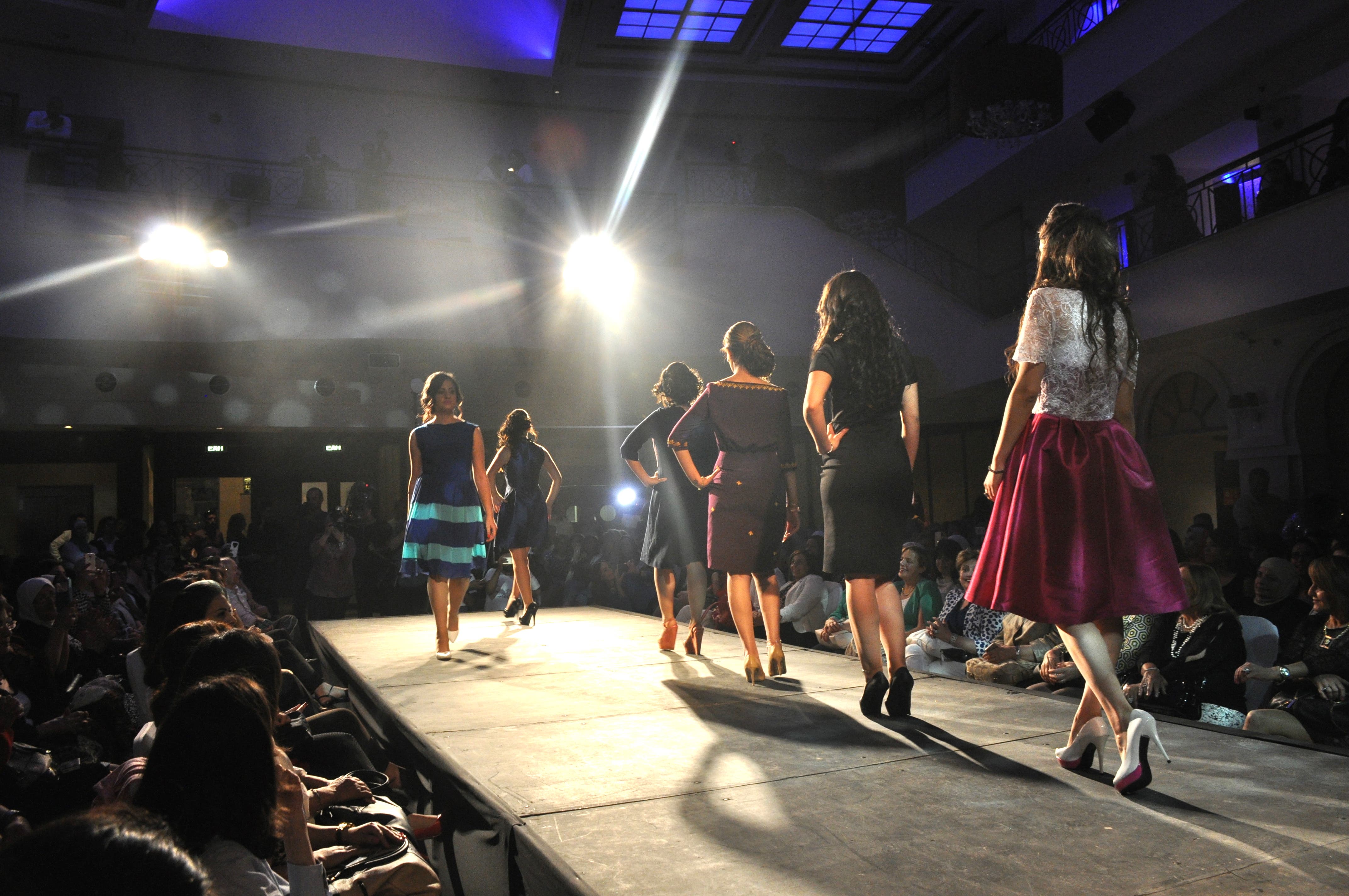 Although embroidery is common across different cultures, Palestinian embroidery is considered unique due to its striking colors and patterns.
Reminiscent of pre-1948 Palestine, what was a traditional craft practised only by village women has become an expression of Palestinian identity. However, Tahhan told Al Arabiya News that she worries the craft is becoming "a dying art."
Much of the garments worn by Palestinian women in the 19th and early 20th centuries were handcrafted and rich with embroidery designs, derived from basic geometric forms such as squares and triangles, as well as ancient mythology and influences that date as far back as the Canaanites.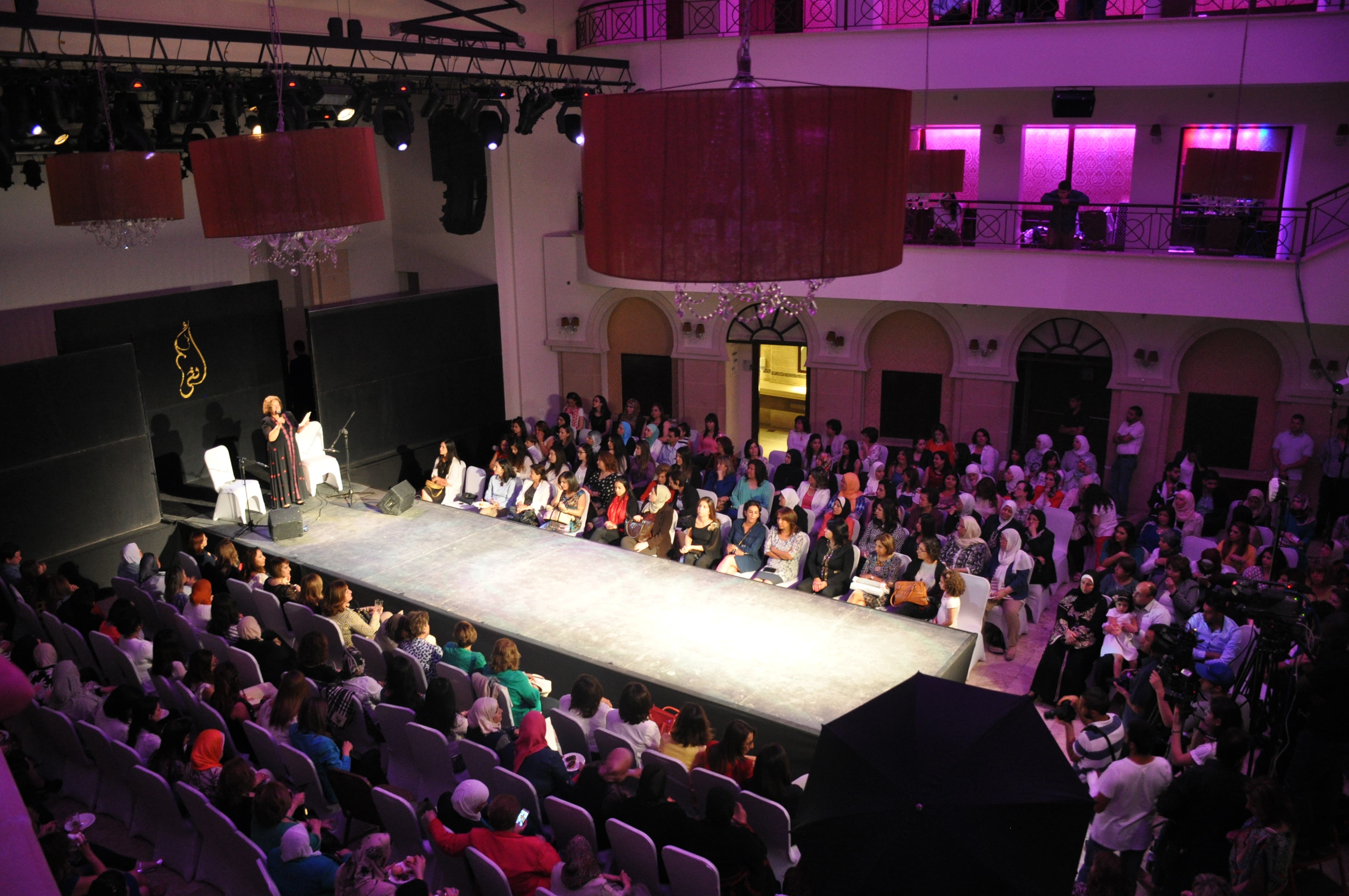 Passed from mother to daughter, embroidered items developed into locally distinctive styles. Palestinian girls used to begin learning embroidery and dressmaking from the age of seven, in preparation for wedding trousseau.
The embroidery motifs sewn into a woman's dress, in addition to the quality of the fabric and colors, were enough to identify the wearer's social identity, personality, economic and martial status, affiliations, history, heritage, and even ancestry.
"This is long gone. Now people look at the motifs and they don't know which city or village the girl is from, or her age, or whether she is married or single," Tahhan said.
Today, such traditional distinctions of dress have been largely replaced by modern Western clothing.
As such, the fashion collection was an attempt to remind people of this Palestinian heritage, but also fit it into the contemporary context.
"Palestinian embroidery is beautiful. It's a Palestinian language within itself, so bringing this back can re-educate people that have forgotten this is very important," said Tahhan.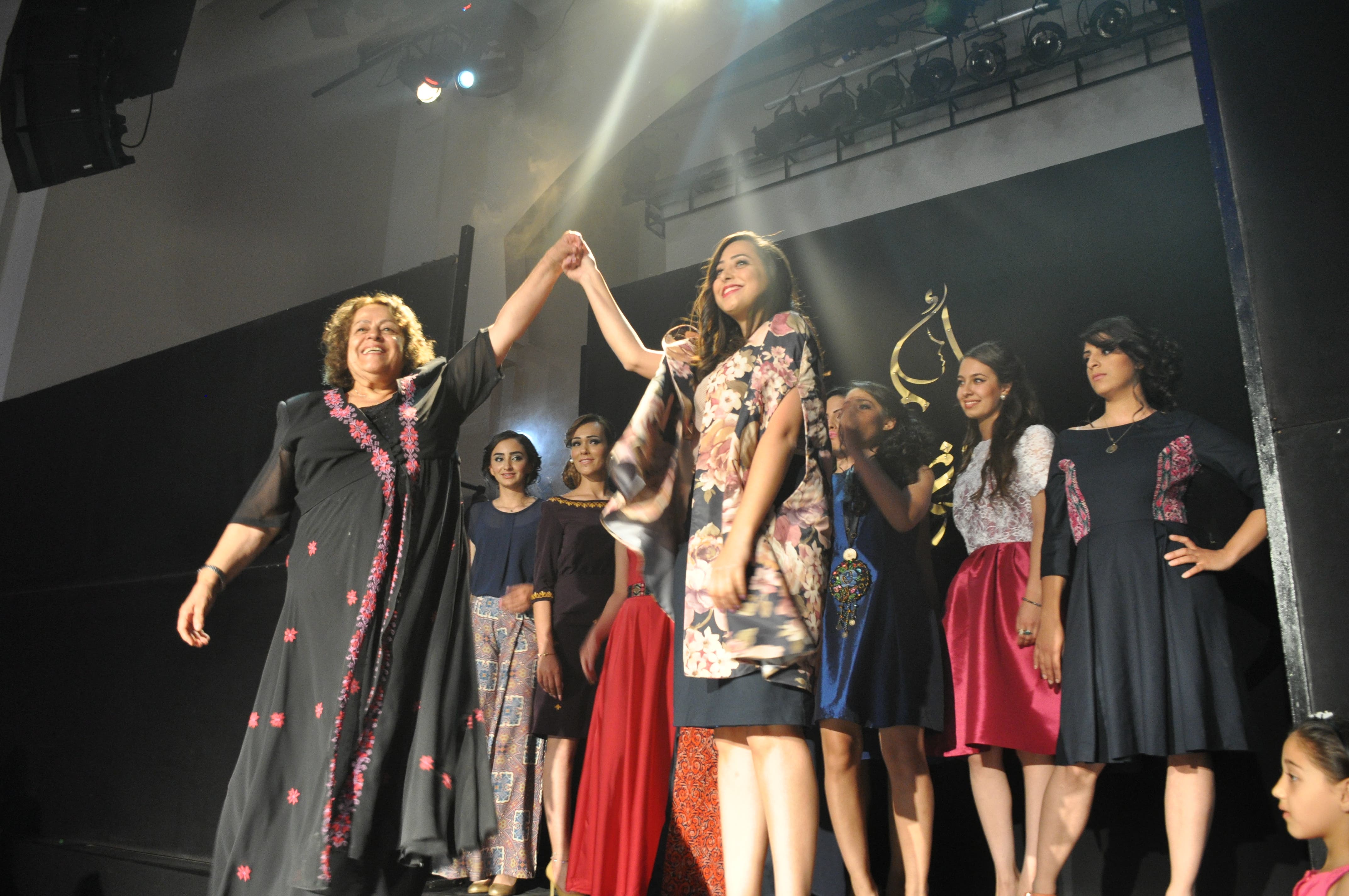 100 percent Palestinian
The idea for launching a fashion show came from East Jerusalem-based Al-Murtaqa Women Organization (MWO), said Tahhan.
The organization was initially offering classes in Palestinian embroidery, sewing and fashion design. Having been granted funding from the Community Resilience and Development Program (CRDP), MWO decided to create Untha, a luxury fashion brand.
This is where Tahhan came in to become the lead designer and create the collection from scratch. "In just two months, we created something out of nothing," she said.
However, being 100 percent Palestinian is what made this production line unique, she added. "The fabrics were manufactured in Jerusalem. The models, the photographer, even the hairstylist are from Jerusalem. This is the whole point. The whole thing is made locally. Everything involved is from Palestine."
However, relying on local produce and talent proved difficult. Finding women who could sew in East Jerusalem was a major challenge for the fashion company.
"Sewing doesn't give you much money. At the end of the day, you get paid per piece, per hour, and on how much you get done," said Tahhan.
Because many Palestinian families in East Jerusalem live under the poverty line, many women tend to look for better-paying jobs.
Nonetheless, the project was able to provide about 40 women with employment opportunities, and will likely begin production based on orders after the fashion show.
"The whole point was to create something here that hasn't been done before. At the same time, throughout all this, we created job opportunities for many people," said Tahhan.
"We're just the same as everyone else in other countries. Just like they're able to do this, we're able to do it too," she added.
"We want Palestine to have something on the map in terms of fashion. We want to say we're able to do this and compete with international brands, regardless of the occupation."