Kiss the sunshine: Heat-proof lipsticks for the perfect pout
You can look hot while beating the heat with these heat and humidity proof lipsticks
Living in humid parts of the world can be difficult if you love wearing make-up. All can agree on how frustrating it is when your lipstick doesn't last long. The trick, of course, is to apply a lip liner all over the lips first and on top of that a lipstick. However, there are some great waterproof lipsticks that will get you through even the most humid and hot climates! With these summer proof lipsticks, you won't have to worry about your lipstick melting or bleeding. You can look hot while beating the heat!
Get ready for the perfect pout with these lipsticks!
Make Up For Ever; Aqua Rouge Lipsticks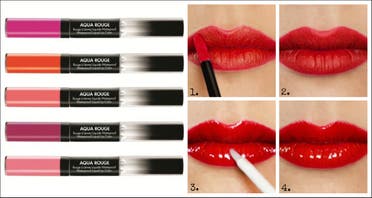 By far the greatest waterproof lipstick I personally have ever tried. This lipstick will get you through natural disasters and you'll still have the perfect pout! It's a great lipstick to wear when you're on the beach or even in the water! They last extremely long, don't even bother to try and rub it off. The lipsticks can only be removed by using an oily make-up remover. On the back of the lipstick there's a clear gloss which can be used to moisturize the lips and to create a glossy effect at the same time. When it comes to my personal taste, I like to keep them matte. The Aqua Rouge comes in a total of 17 shades, varying from nude to colorful and bold shades.
Available in 17 shades
$24 each
Sephora; Rouge Infusion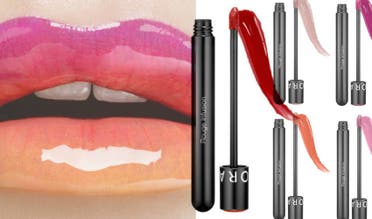 If you're looking for a waterproof lipstick that has a more sheer coverage, these Rouge Infusions by Sephora are a great alternative! The light weighted texture leaves the lips soft and hydrated in a sheer to medium color. The great thing about these lipsticks is that they have a non-sticky effect and they can build up to a full coverage.
Available in 13 shades
$14 each
Kat von D; Everlasting Liquid lipstick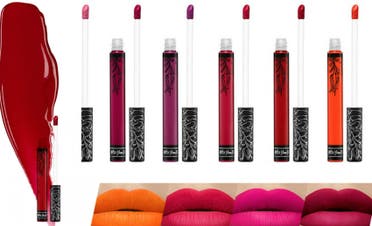 Beauty bloggers all over the globe went mad when these liquid lipsticks by Kat von D were launched. The brand is known for their high quality make-up products that offer an extremely pigmented and full coverage. The Everlasting Liquid Lipstick glides over the lips like a gloss but dries into a velvety, matte finish. The colors are extremely pigmented and they offer a full coverage from the first sweep of the wand. According to the brand, these lip glosses can last up to 24 hours!
Available in 12 shades
$19 each
NYX Cosmetics; Soft Matte Lip Cream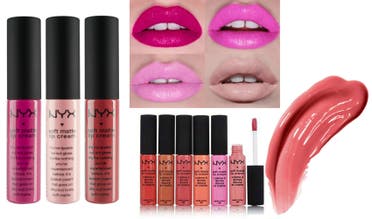 These Soft Matte Lip Creams by NYX are an irresistible budget friendly alternative. It's neither a lipstick nor lip gloss but it has an extremely creamy and smooth texture. Once applied, the Lip Cream dries down into a matte finish, surprisingly it feels very moisturizing! The best part of it all? It's easy on the pocket which means you can buy in bulk and satisfy your craving for a rainbow of shades.
Available in 22 shades
$6 each
____________________
Najla Kaddour is a Dubai based celebrity make-up artist & beauty blogger who is committed to providing the very best in make-up design and application.