Bare skin, sizzling lips: 6 ultimate make-up trends for Summer 2015
This summer's trend is about breaking the rules and looking like yourself
Out of all summer trends, this has to be the most interesting one. It's about breaking the rules and looking like yourself! The trends for this season are rebellious, romantic and fresh at the same time. But most importantly, it's about having fun with make-up!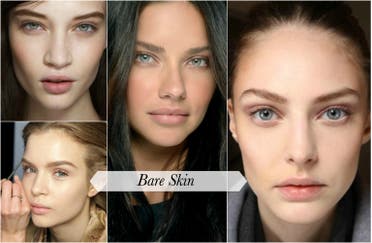 A make-up, no make-up look is the biggest trend we've seen on the runway. It's all about having perfect skin that looks plump, healthy and most importantly it has to look like skin. Looking as natural as possible requires the most work, especially when you're creating the illusion of having no make-up on. The main products that are being used to achieve this look are skincare products and concealer. The skin can be neutralized by using color correctors and eyebrows have to be perfectly groomed without it looking too heavy. Some of the biggest fashion designers chose this look for their models to wear on the runway.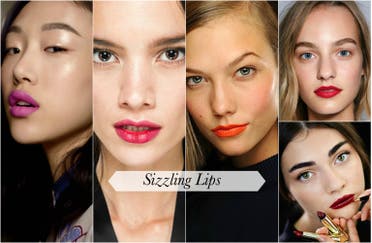 This look has been inspired by a beautiful salsa dancer that lives in on a tropical island. Imagine yourself having that beautiful glow and a bright matte lip color! Several lip colors have been worn on the runway, from dark purples and berries to bright oranges and pinks. Use a matte colorful lipstick against dewy and radiant skin and you're good to go!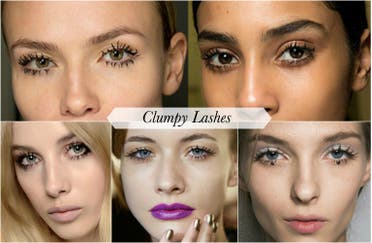 Believe it or not, but clumpy lashes are the next big thing this Summer. Every make-up artist is creating clumpy and spidery lashes. Mascara is the key focal point of the look with twiggy inspired chunky layered lashes. For this season, models walked down the runway wearing long, clumpy and pinched together lashes. Don't have long lashes? No, problem! Simply paint on your lashes using an eyeliner. It's all about having that twiggy inspired look.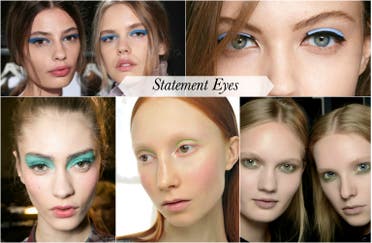 Rule nr. 1 - there are no rules, rule nr. 2 - color is a must! A Summer look is never complete without a little dose of color. This look is inspired by a free-spirited fashionista, having the time of her life on a festival. Aquatic blues, neon greens, baby pinks and pastels all made the rounds this season. Major beauty brands like NARS have created ''Neon Neutral'' collections dedicated to this particular look. Neon's combined with pastels are a must!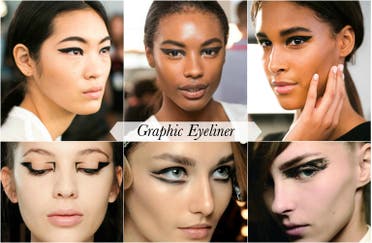 The eyeliner is back! Whether you like a dramatic cat eye or a double winged liner, they're all on trend this season. With a new approach to eyeliner to intensify the eyes like we've never seen before. Liner is worn classic, floaty, halfway through liner, kitten liner, straight liner, you name it, every type of eye liner is hot this season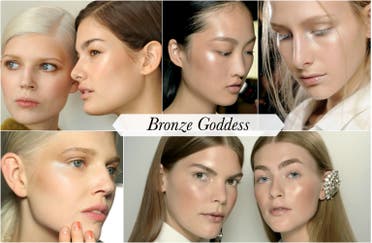 What's a Summer without having sun-kissed and bronzy skin? This trend is all about glow and having shiny skin! Good news to those that naturally have a shiny skin. Gloss is playing a huge role this season! Whether it's on the eyes, cheekbones, nose or lips. As mentioned before, there are no rules. With this trend the focus is on creating humidity fresh skin without looking sweaty but porcelain and luminous instead. This can be done by concealing strategically and by mainly using dewy highlighters with minimal foundation.