Get the Pitti Uomo look: How to dress like a man in charge
Pitti Uomo has been tagged the 'Olympics of menswear trade shows' and the stylish competitors were out in full force
Twice a year, menswear designers, retailers and fashion heavyweights flock to Florence, Italy to get a sneak peek of upcoming collections at the so-called "Olympics of menswear trade shows," Pitti Uomo.
The 88th edition of the event kicked off on June 16, with the catwalks and stalls set to be dismantled on June 19 as brands gather together their best and brightest offerings under one roof to display a full season, mainly for buyers to select the pieces and quantities they will order.
With pop up stores, an entire section dedicated to classic menswear, an Eye Pop area solely for eyewear and Touch! which presents the most eclectic looks in contemporary men's clothing, the event promises to satisfy any and all sartorial cravings.
Street-style is big at Pitti Uomo, with hoards of dapper and sometimes quirky fashion lovers descending on the historic city.
It is a veritable show and tell of how to dress to stand out from the navy-suited crowd and Al Arabiya News has all you need to get in the know:
Tip 1: Dare to be daring
Do you have a secret penchant for colonial-style Safari hats? Well, it's time to actually wear it out the house. Pitti pros strutted their stuff in quirky hats and metallic shorts, with the Bermuda length shorts and blazer combo proving fashionable and practical in the summer heat. A navy blue linen blazer with cropped khaki shorts will set you on your way.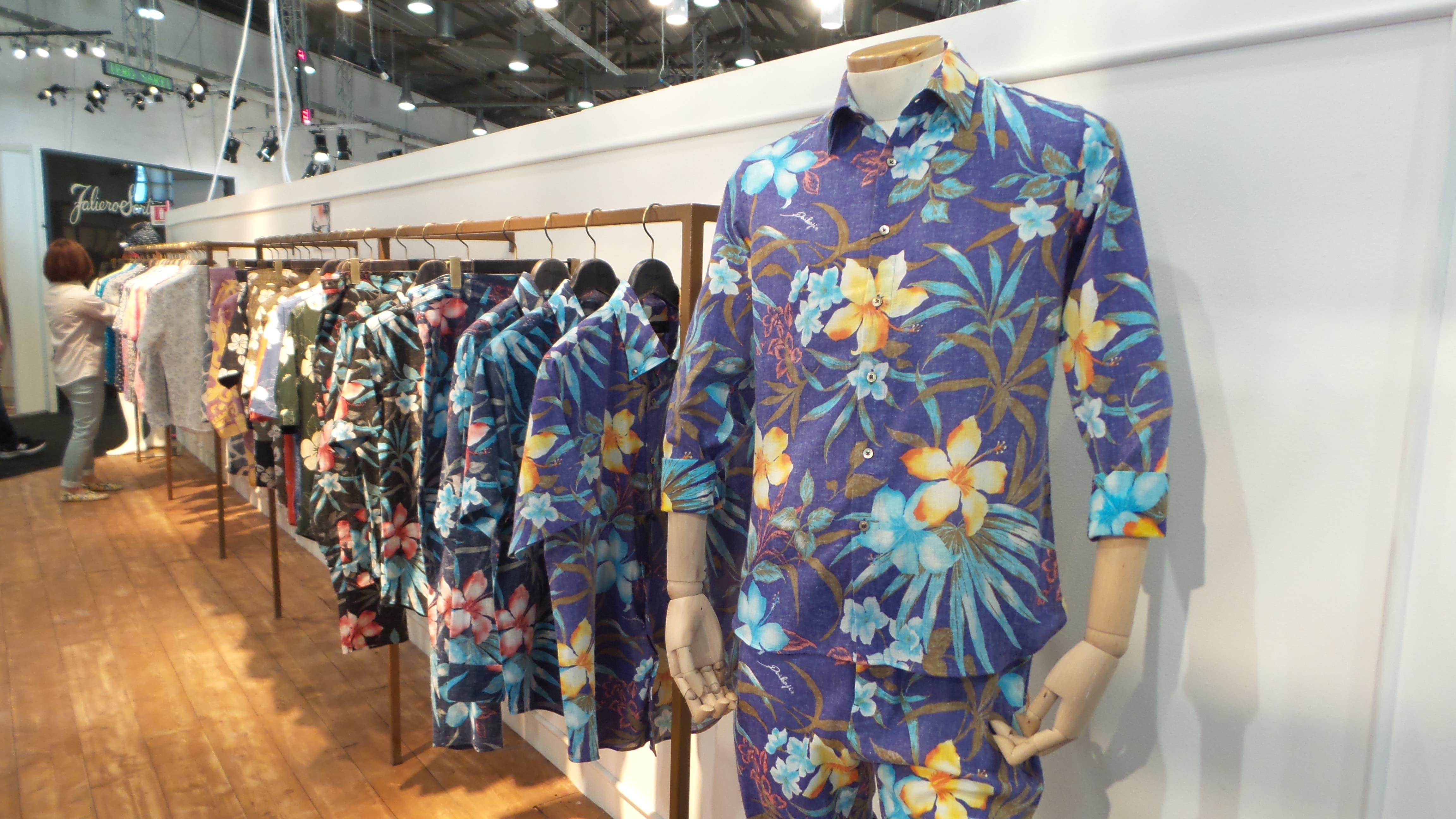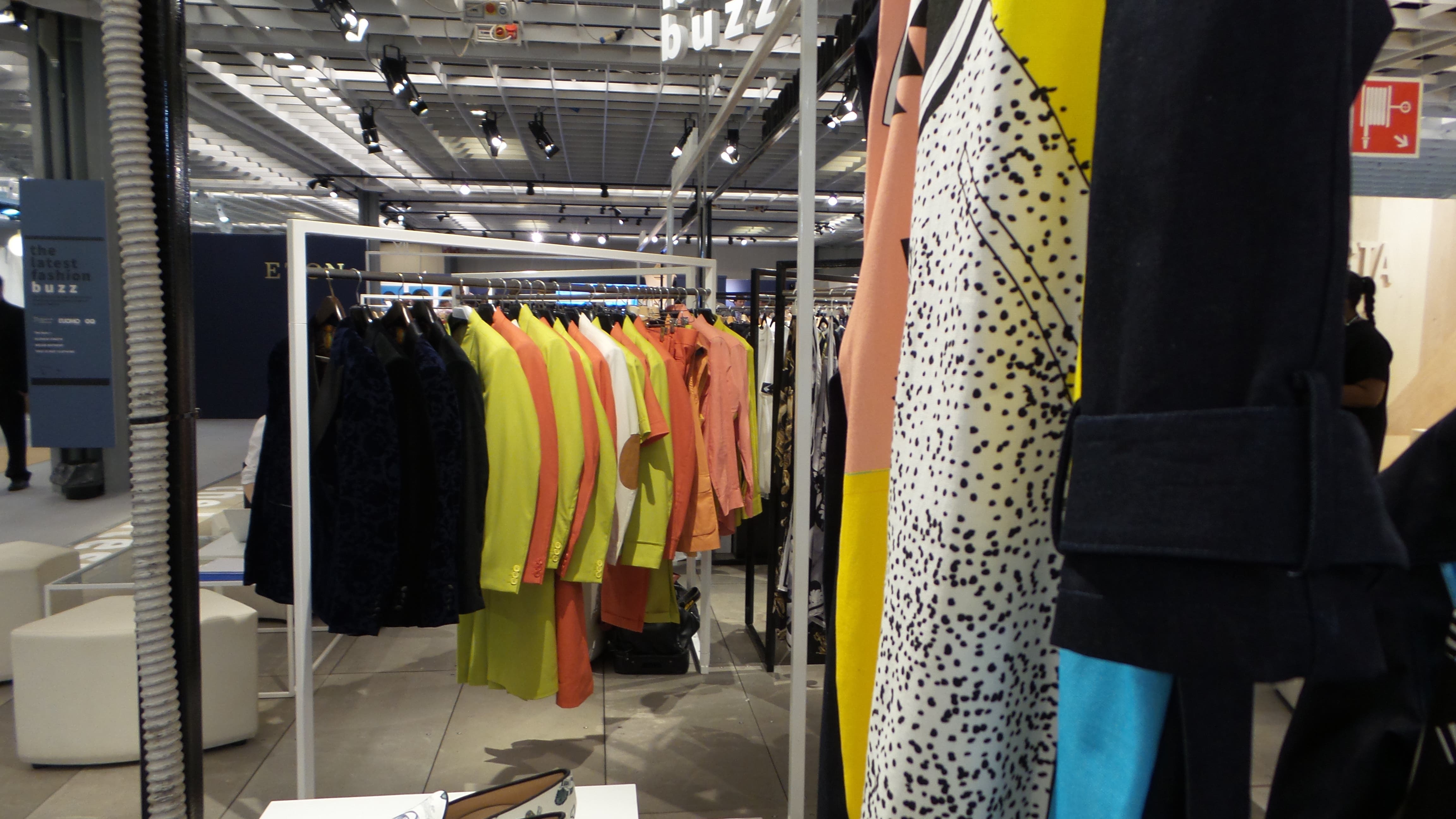 Tip 2: Color me impressed
No sarcasm intended here, daring color choices really are the easiest way to turn heads for all the right reasons. The fashionistas at Pitti wowed photographers with mix'n'match prints, bold summer block colors – think canary yellow jackets and neon green sneakers on suits – and an eye for detail, with pocket squares making a new age comeback in sharp shades.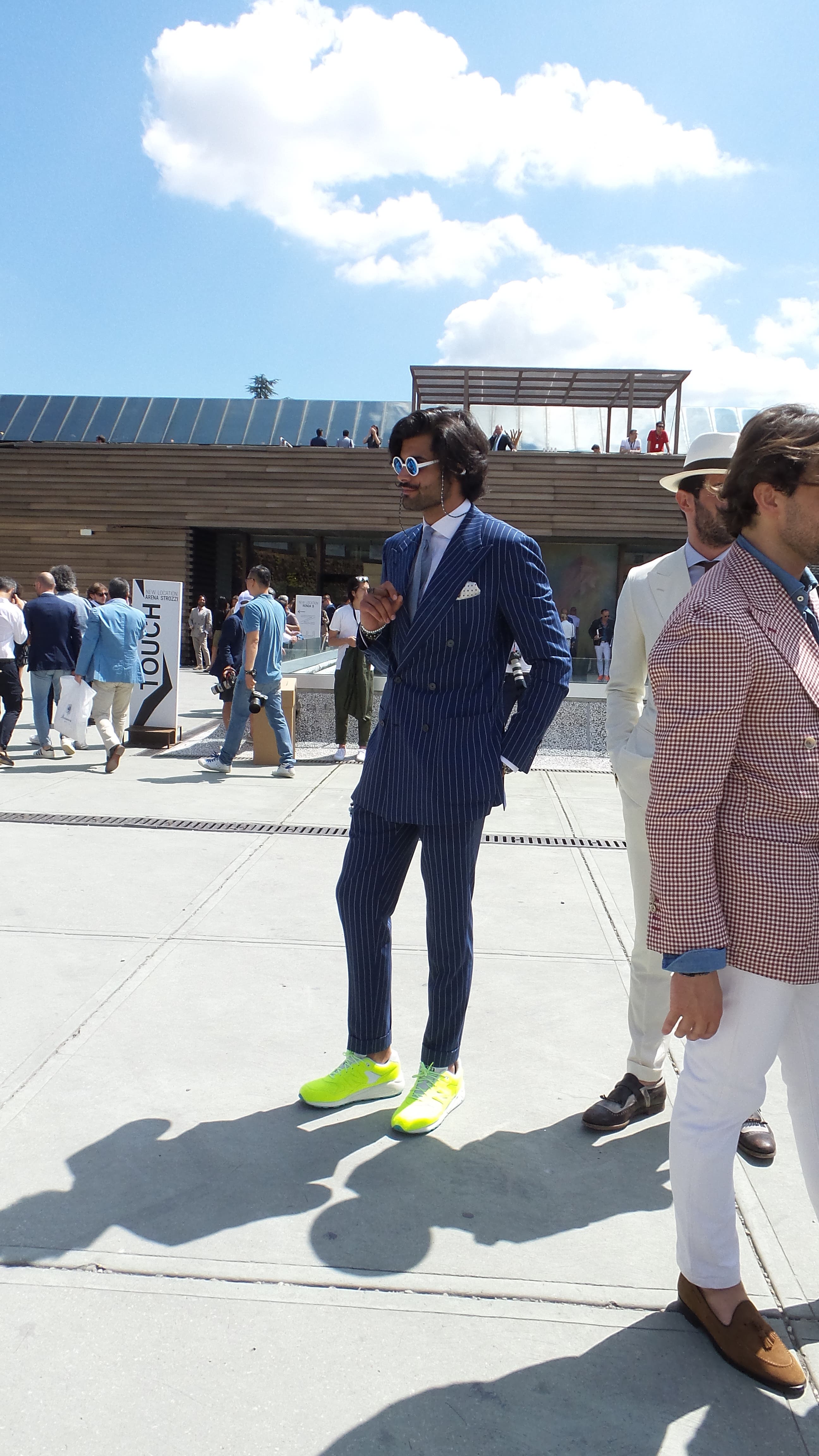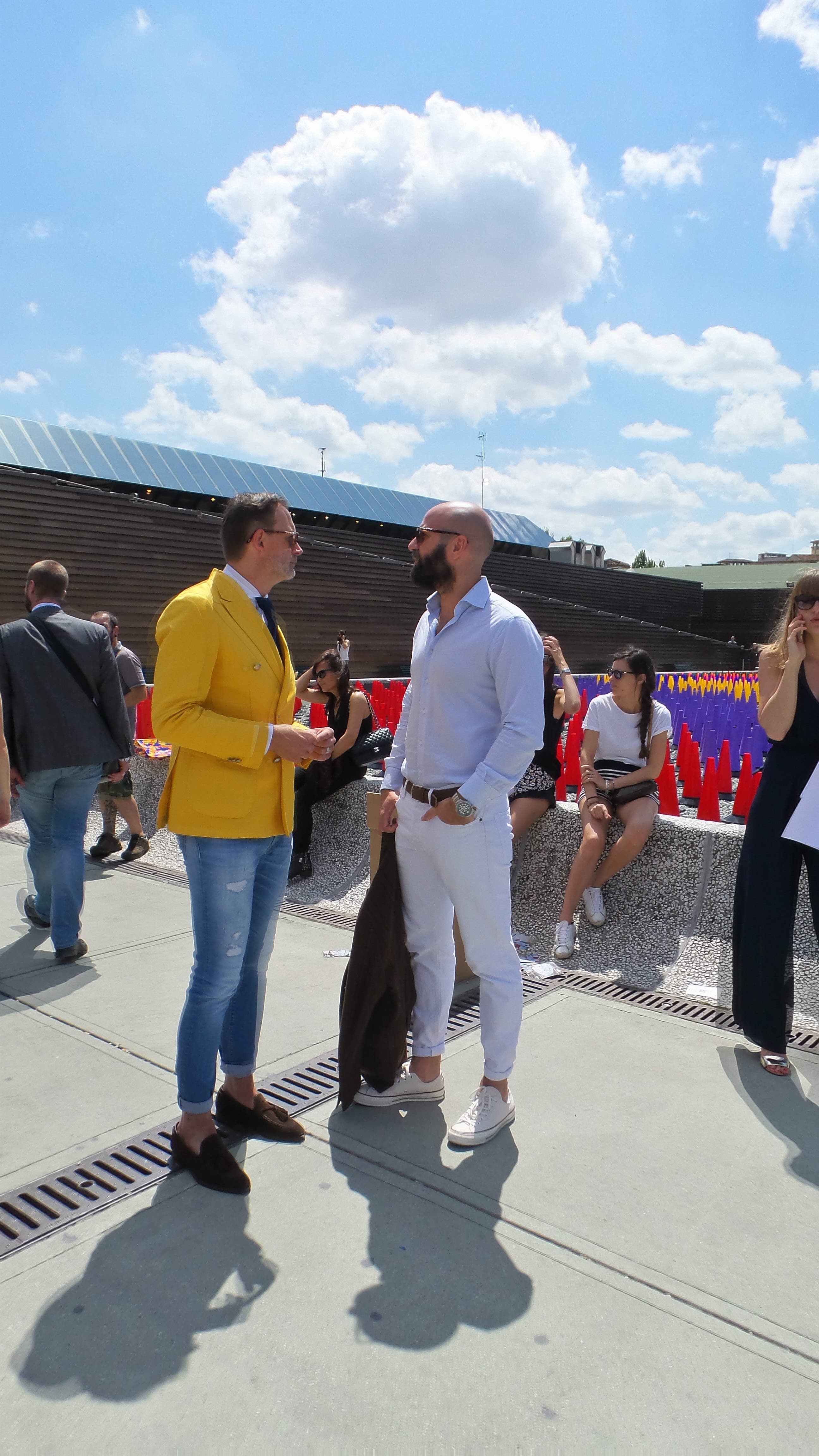 Tip 3: Pack it in a man bag
Wallet weighing you down? Fashion brands at Pitti Uomo lauded the man bag with myriad offerings from office-appropriate leathers in navy and tan to multi-colored totes in plastics and canvas.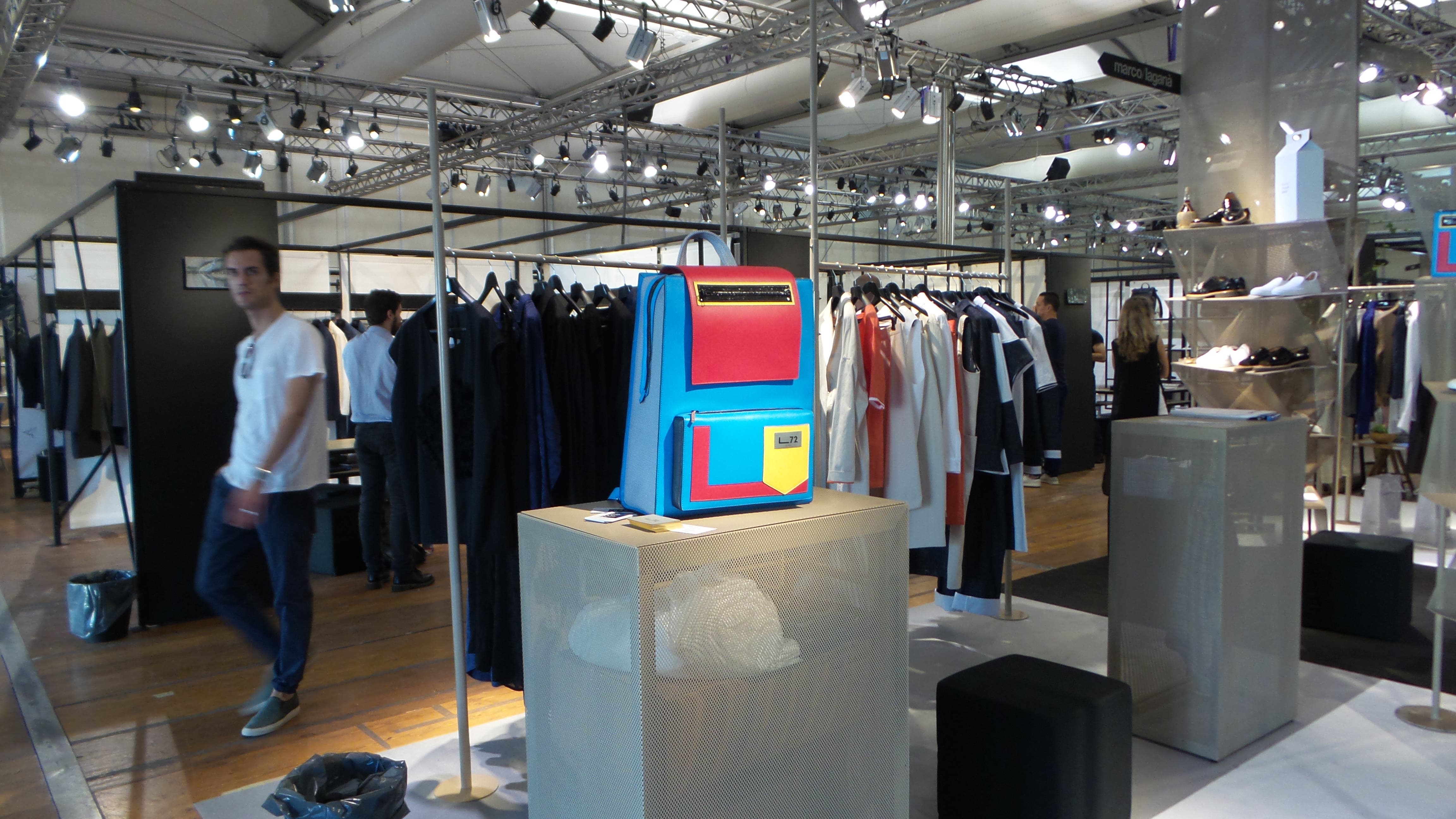 Tip 4: Stay grounded with the perfect pair of shoes
Paint splattered, cartoon-style scribbled and brightly colored, Pitti Uomo paid homage to footwear in a big way. A good pair of shoes really can make or break an outfit and stylish soles are a marker of men in the fashion know. Try boat shoes on a traditional suit, studded skater shoes for a night out and mirror plated sandals if you are feeling daring. Sneakers printed with cartoon-style details were popular at the fair, with child-like drawings of animals and characters adorning many a pair.