Day to night: Three Eid make-up looks to get festive on the big day
Eid al-Fitr is upon us and to celebrate, families and friends gather together in new clothes and looking their best
Eid al-Fitr is almost upon us and to celebrate, families and friends gather together in new clothes and looking their best.
Here are the top three make-up looks, from light and easy to more glamorous, to get you through the festive day without a hitch!
Start out fresh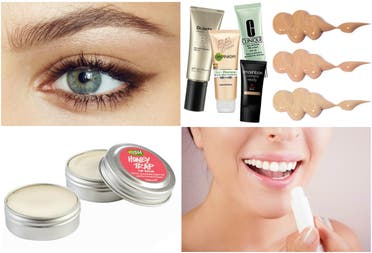 On Eid al Fitr we usually start our day early so you want to keep your look clean and simple in the morning. Make sure to apply sunblock. If you have skin concerns and you prefer a bit of coverage, choose a BB cream instead. A BB cream is basically a tinted moisturizer that offers a medium coverage and sun protection at the same time.
Don't forget to set it in with a loose powder if you have oily skin. Make sure your eyebrows are nicely shaped and groomed however, don't go too overboard. Make sure they still look natural and effortless. To finish off the look, apply your favorite lip balm to keep your lips hydrated and moisturized. If you have pigmented lips and you're not happy with them, choose a colored lip balm that's not too flashy but will give your lips a natural washed color.
Get festive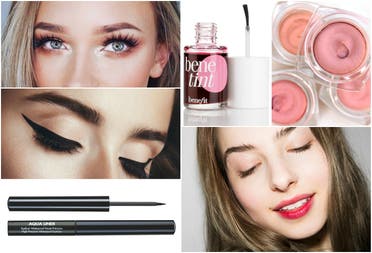 During the day we usually spend our time with family and visiting several gatherings. For these occasions you want to look beautiful, presentable and festive. What is an Eid look without a beautiful, thick, winged eyeliner?
Use a waterproof eyeliner to make sure it doesn't crease. You can never go wrong with a good pair of full lashes and a thick coat of mascara! If you're feeling extra festive, apply a shimmery or frosty champagne color eye shadow on the eyelids. Also, don't forget to add some color to the cheeks by applying a pretty cream blusher. Not only does this last long, it also gives a healthy, dewy effect to the skin. When you're with family and friends, you won't have time to constantly touch up your lipstick… Choose a lip stain instead. This will save you time from checking up on your lips.
Go glam!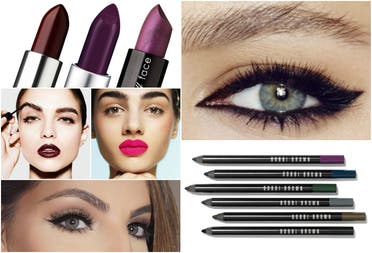 In the evening you can build up your make-up to a bolder look, however, this doesn't require too much of your time. Simply switch up your lipstick in to a bolder shade and add some kohl to the waterline.
This will make people think you've spent hours doing your make-up when in fact, it only takes five minutes to switch it up into a bolder look! Use a kohl that's waterproof so that it won't crease or bleed through out the evening. You can go for either black, white or colorful kohl shades depending on your mood!