Light up your life: 5 tips for gorgeous glowing skin
Get the glow with these easy tips on getting gorgeous looking skin
Every make-up artist has a favorite look that they love to create and gorgeous glowing skin is a top pick. There's something about glowing and dewy skin that adds freshness and youth to the face. Glowing skin is also a great look to wear throughout the summer, just add some blush and colorful lipstick and you're good to go!
This look can be worn by anyone so here are five great tips on how to master dewy skin at home.
Tip #1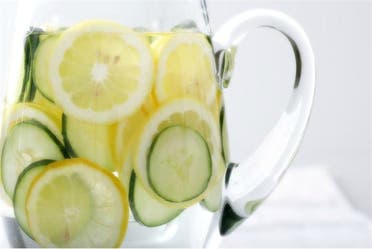 Drink lots of water! It sounds very cliché but a beautiful make-up look starts with a healthy skin. As long as you have a dehydrated and unhealthy skin, your make-up look will never be as perfect. The detox water is a much-underrated recipe that not enough people (especially in this region) are drinking. This detox water is super healthy, it has a lot of great benefits and it hydrates the skin almost instantly. By drinking about one and a half liter to two liters a day (for at least a month), you will see a HUGE difference to your skin. Simply slice one lemon and half a cucumber, you can also add mint leaves according to your taste. Add this into a water bottle and let it soak overnight in the refrigerator. The next day, all you have to do is drink, drink and drink.
Tip #2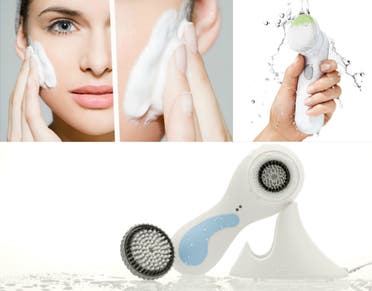 Exfoliate regularly. Whether you have an oily, dry or combination skin, by exfoliating you clear out all dead skin, this way your skin becomes more radiant and fresh. Baking soda is one of my favorite exfoliators. Wet the skin and apply your face wash, then simply add a teaspoon of baking soda on top of the face wash and start exfoliating. Not only does this create a radiant skin, it also tightens the pores! Face brushes are always a great way to exfoliate your skin. Use your favorite face wash along with the facial brush and exfoliate at least once a week!
Tip #3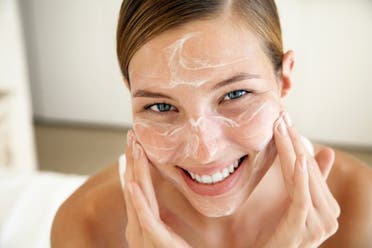 Add a loose frosty eye shadow to your moisturizer. Yes, you've heard that right! By adding a loose powder with a pearly finishing to your moisturizer, you can create a super radiant and dewy skin, no one will even notice that it's make-up! This can be worn underneath your foundation or even on its own! Make sure that the loose powder has a frosty finishing but without any shimmers in it, this can accentuate the open pores which we need to avoid at all times. The loose pigments by MAC Cosmetics are my favorite products to use. These are some great shades that can be added to your moisturizer: #Vanilla #Naked #White Gold & #Melon
Tip #4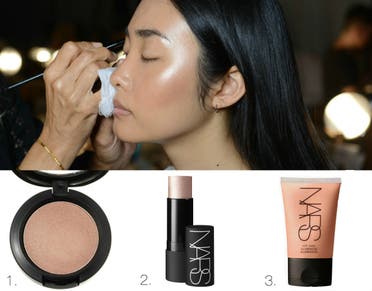 These products are my savior! I never visit a client without carrying any of these products with me. Simply take a decent amount of product by using your fingertips and gently apply it onto your cheekbones, Cupid's bow and on the bridge of your nose. All three products can be combined together, depending on how strong you prefer the glow. Use the product after applying your foundation and make sure to avoid setting those areas in with a powder, otherwise the glow will be mattified.
1. MAC Cosmetics Cream Color Base in #Hush or #Shell
2. NARS Illuminator Stick in #Copacabana
3. NARS Illuminator in #Hot Sand
Tip #5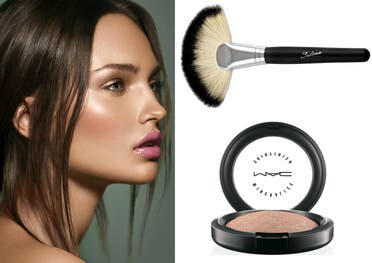 If you prefer powdery textures over liquid textures, than the Mineralize Skin Finish in #Soft&Gentle by MAC Cosmetics is a great alternative. Apply the powder by using a fan brush. Dip the brush into the mineralize powder and apply it on the cheekbones, Cupid's bow and bridge of the nose. Allow the powder to set in for a good 10 minutes and then Voila! You've got yourself beautiful dewy skin!
Infographic: 5 tips for gorgeous glowing skin