H&M's first hijabi star: Modesty and modeling go hand in hand
Mariah Idrissi tells Al Arabiya News she went ahead with the H&M ad to breakdown misconceptions about the hijab
Mariah Idrissi, the first hijab-wearing woman to model in an H&M ad campaign, sees no reason why covered Muslim women should be distanced from the modern fashion world.
The London-based model has been featured lately in a video advertisement by H&M -- the world's second-largest global retailer -- aimed at encouraging consumers to recycle their old clothes.
It was her stunning appearance – wearing a checkered headscarf and sunglasses -- that caught people's attention, more than the H&M "Close the Loop" initiative.
And as the ad began trending, a debate was triggered on whether the Muslim headscarf and modeling can go hand in hand.
Idrissi, 23, said she went ahead with the H&M ad to breakdown misconceptions about the hijab, such as it being a tool of "oppression" towards Muslim women.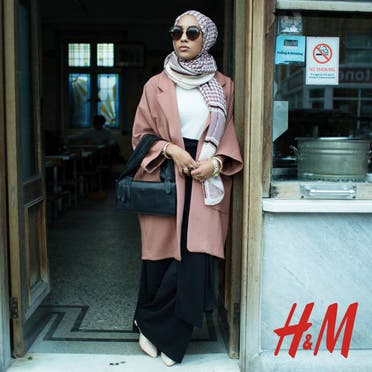 "[The ad] is trying to prove all these stereotypes wrong," Idrissi told Al Arabiya News. "The ad was trying to show that hijab and fashion can be put together."
"My intention is that I want to make hijab more accepted in society, so the easiest way to do that is to put it in the fashion world so that people would understand it."
Muslim women and modeling
Just like any other woman, Idrissi said Muslim women can be stylish and can be part of the modeling industry, as she believes the career does not contradict Islamic beliefs.
"I don't think modeling conflicts with Islamic beliefs," she said. "I think being modest is about how you act as well as how you look. So, as long as the model looks modest and is acting modestly there's nothing wrong with it."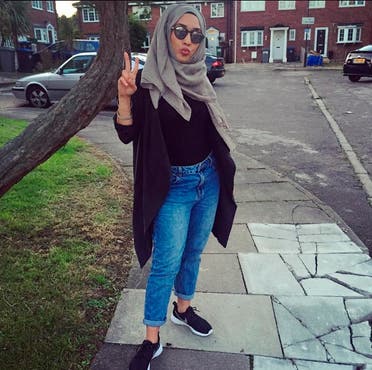 According to Islamic teachings, Muslim women are encouraged to cover their hair and abandon figure-hugging clothes or flesh-bearing attire.
While such criteria tend to pose restrictions on Muslim women who want to pursue modeling, Idrissi believes it is still possible.
In the H&M ad, Idrissi was seen wearing loose un-revealing garments. "I had a selection of clothes and we worked together on to what we thought looked best."
She said while the hijab restricts Muslim models from wearing some forms of garments, such as swim suits, such limitations have a "good side" to them.
She said the hijab market remains an area to be addressed and it is of interest not only to Muslims, but to all women who aim to dress modestly.
Mixed reactions
Idrissi, who was recommended for the video by her casting director friend, is of a Pakistani and Moroccan background.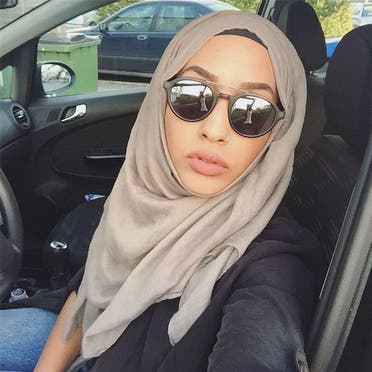 She holds a degree in English Literature and is also a hijab fashion blogger who shares selfies and trades hashtags in support of the headscarf.
Her debut as H&M's first hijab-wearing model was met by mixed reactions from Muslims and non-Muslims alike, she said.
"I've had a mix of positive and negative reactions. The positive ones for example came from Muslim girls who were telling me they were so proud to wear hijab … Non-Muslims were also happy to see more Muslim women being portrayed in a more fashionable way."