Pastels, plaits and rainbows: 6 ways to wear rainbow hair the right way
If you're done with plain hair colors and blonde ombre, you might want to take the latest color trend for a test drive
Earthy toned hair colors are so 2014, rainbow colors are the new "it" trend when it comes to hair. A-list celebrities are experimenting with rainbow hair hues. Would you dare to rock this style?
If you're done with plain hair colors and blonde ombre, you might want to take the latest color trend for a test drive. From bright rainbow strands to pastels, here are sixways to wear rainbow hair the right way.
1. Fish tail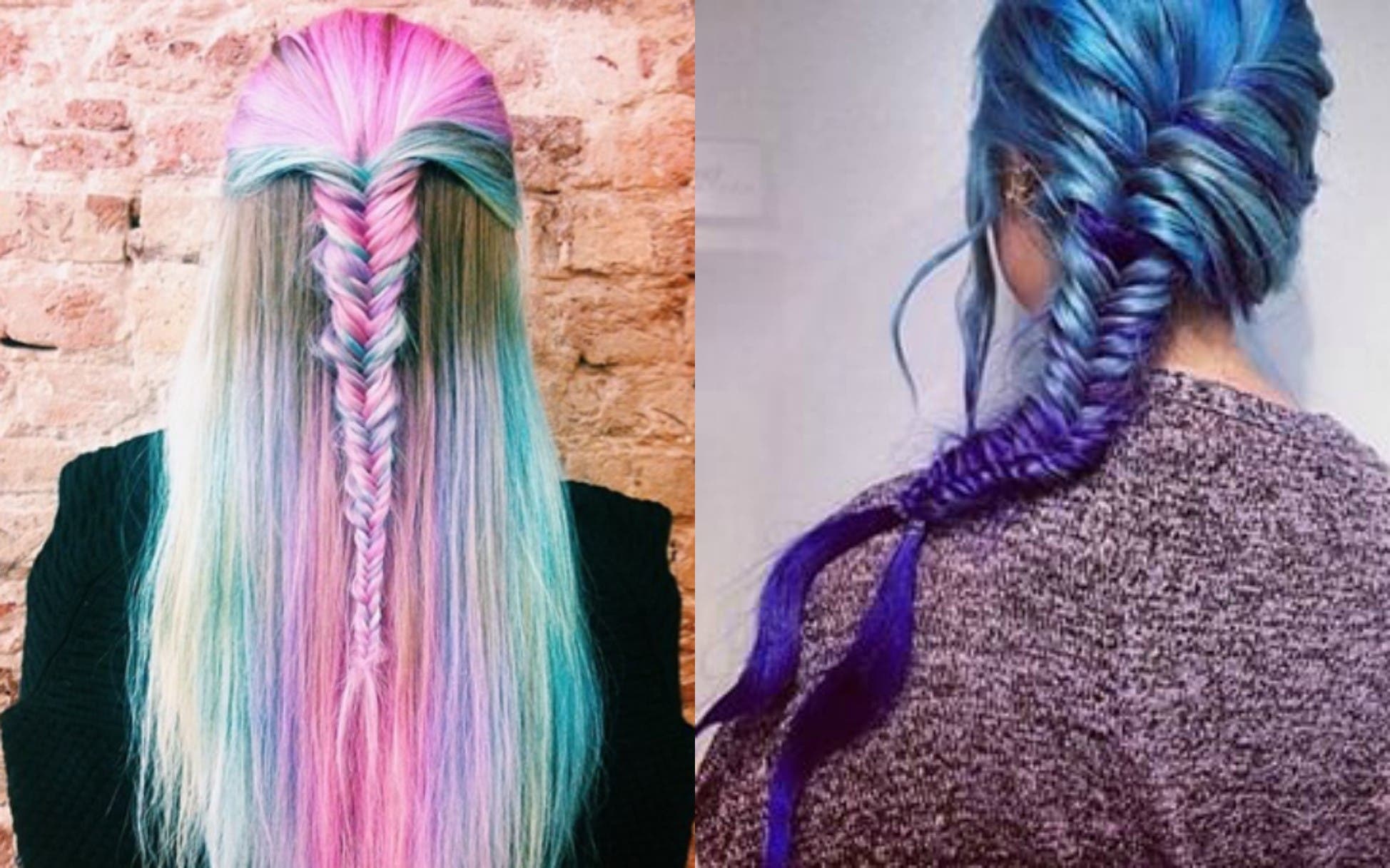 A Fish tail braid can make rainbow hair look even edgier than it already is — it's cute, playful and boy, it's beautiful! This bohemian hairstyle might look intimidating but it's much easier to achieve than you think. No hot tools or products are necessary, just a hair tie. Start off by dividing your hair into two even sections. Take a thin strand of hair from the left and right section (gather it from the outside). Pull the thin strands and start overlapping them over each other. Continue doing this with the rest of your hair and secure the braid with a hair tie.
2. Pastels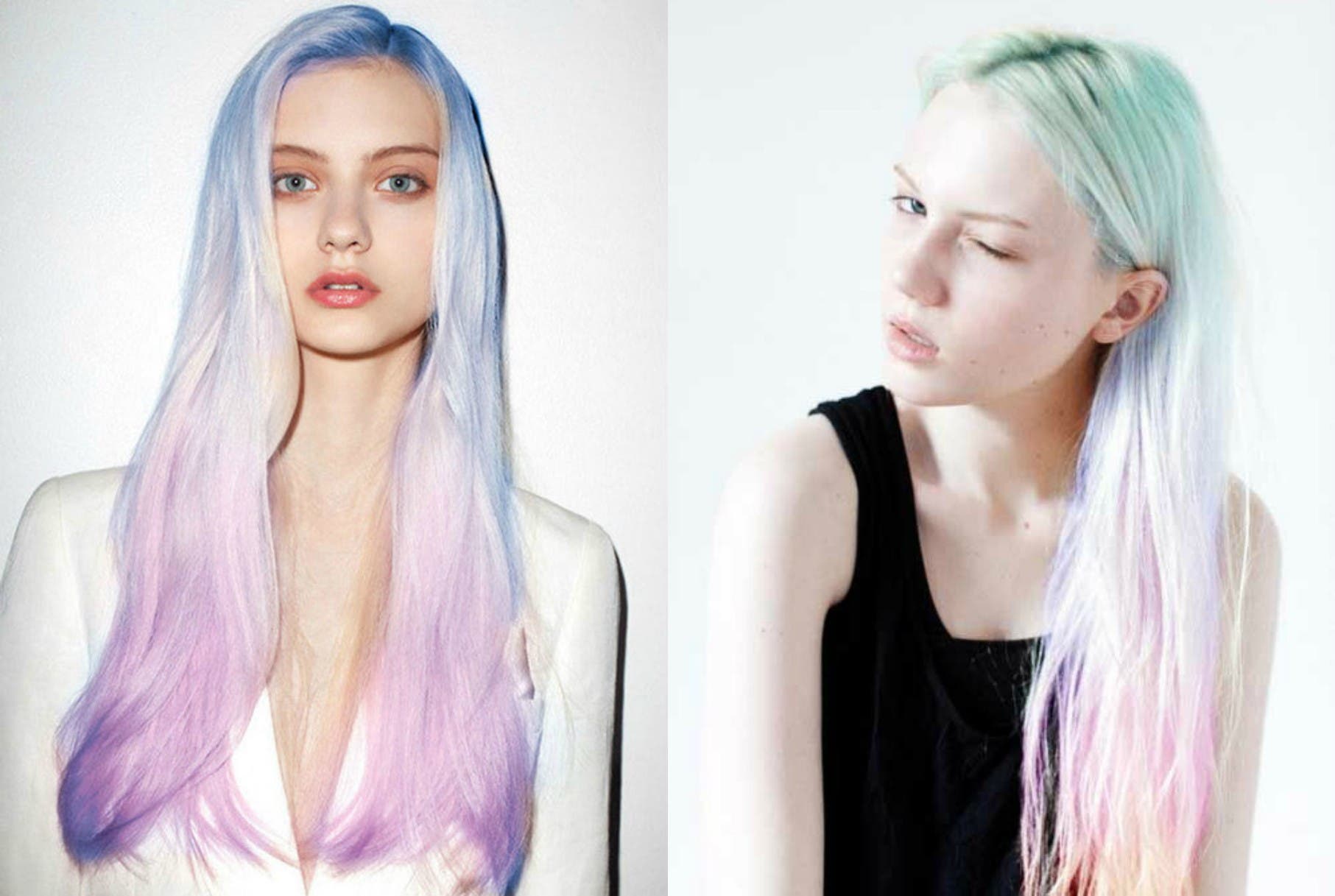 If you're not very fond of bright colorful hair, try using pastel colors instead. The results are street style worthy and ultra chic — all the fashion it-girls seem to be rocking it lately. To achieve this gem of a hair color, the hair needs to be lightened first into a pearl hue (the shade just before you reach gray). This step is essential to create a neutral base — after that, layers of bright colors need to be applied. The result is a washed-out version of the sand art look. And doesn't it look stunning?

3. Feather braid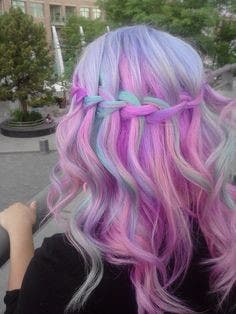 Braids look amazing on rainbow hair. It's a fun hairstyle which contrasts your braid color with the hue closest to your scalp. Doesn't this mermaid hairstyle give you hair goals? It certainly gives us...
4. Ombre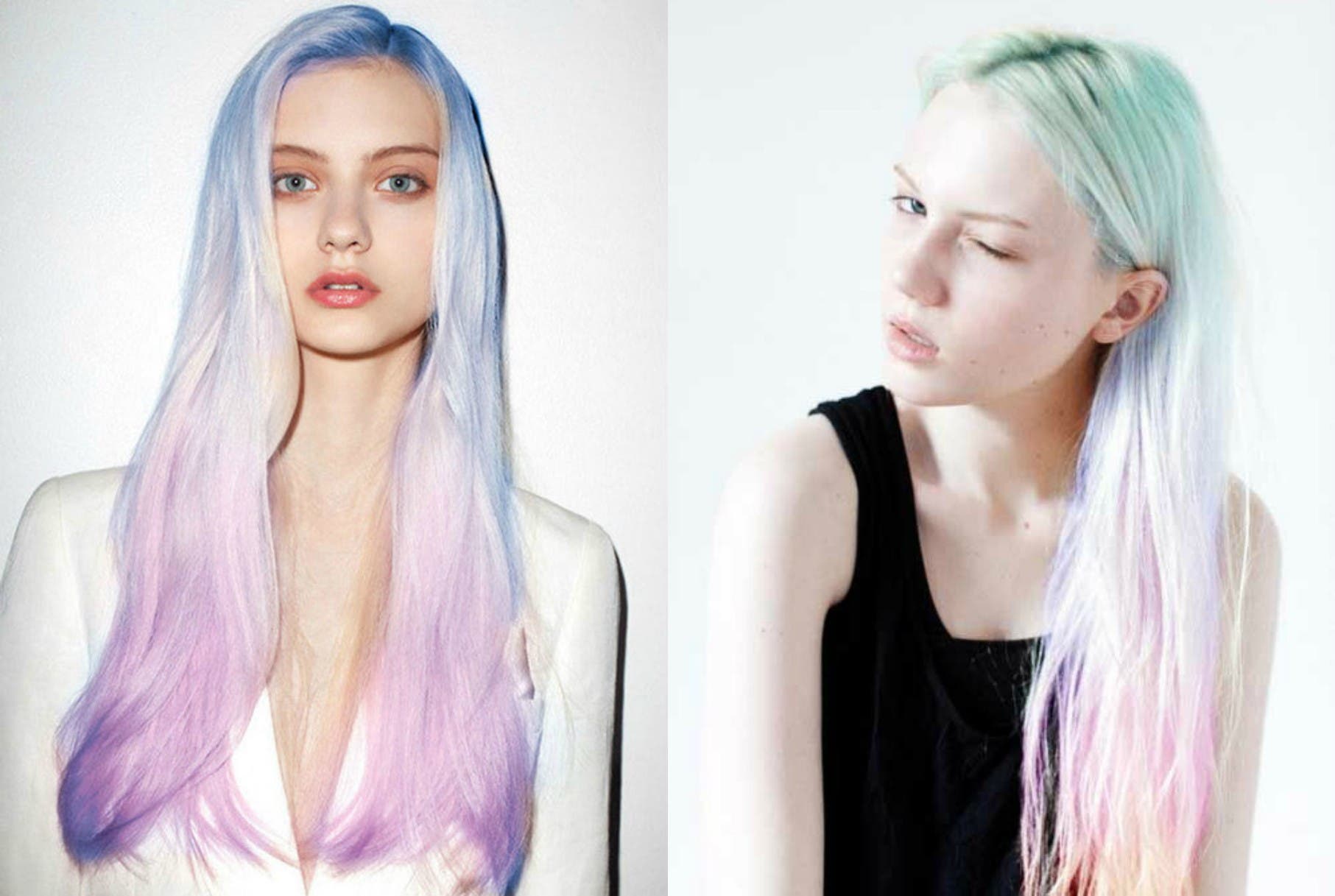 The only ombre you should be rocking right now is rainbow ombre. For this colorful style, dye is applied to create a gradient effect, typically starting with pink or purple shades close to the root. This gradually turns into vibrant shades of blue, green, and yellow — just like the hues of a rainbow. The look is both edgy and unicorn-esque at the same time.

5. Upside down braid bun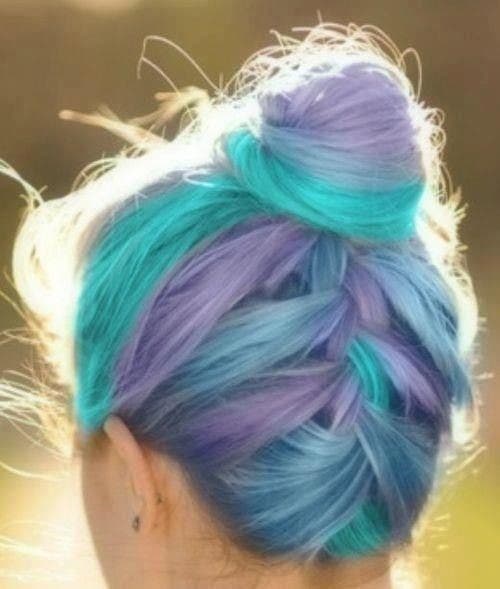 To show off your colorful strands in a different and more edgy way, try the upside down braided bun — the messier it looks, the better! Start by flipping your hair over your head. Take a small section of hair at the nape of the neck and divide it into three sections. Braid the hair into a French braid until it reaches the top of the ears. Secure the braid with pins or a hair tie. Then, tie the remaining hair that's left into a messy bun. This edgy hairstyle is certainly unique and definitely tumblr worthy.

6. Dip dye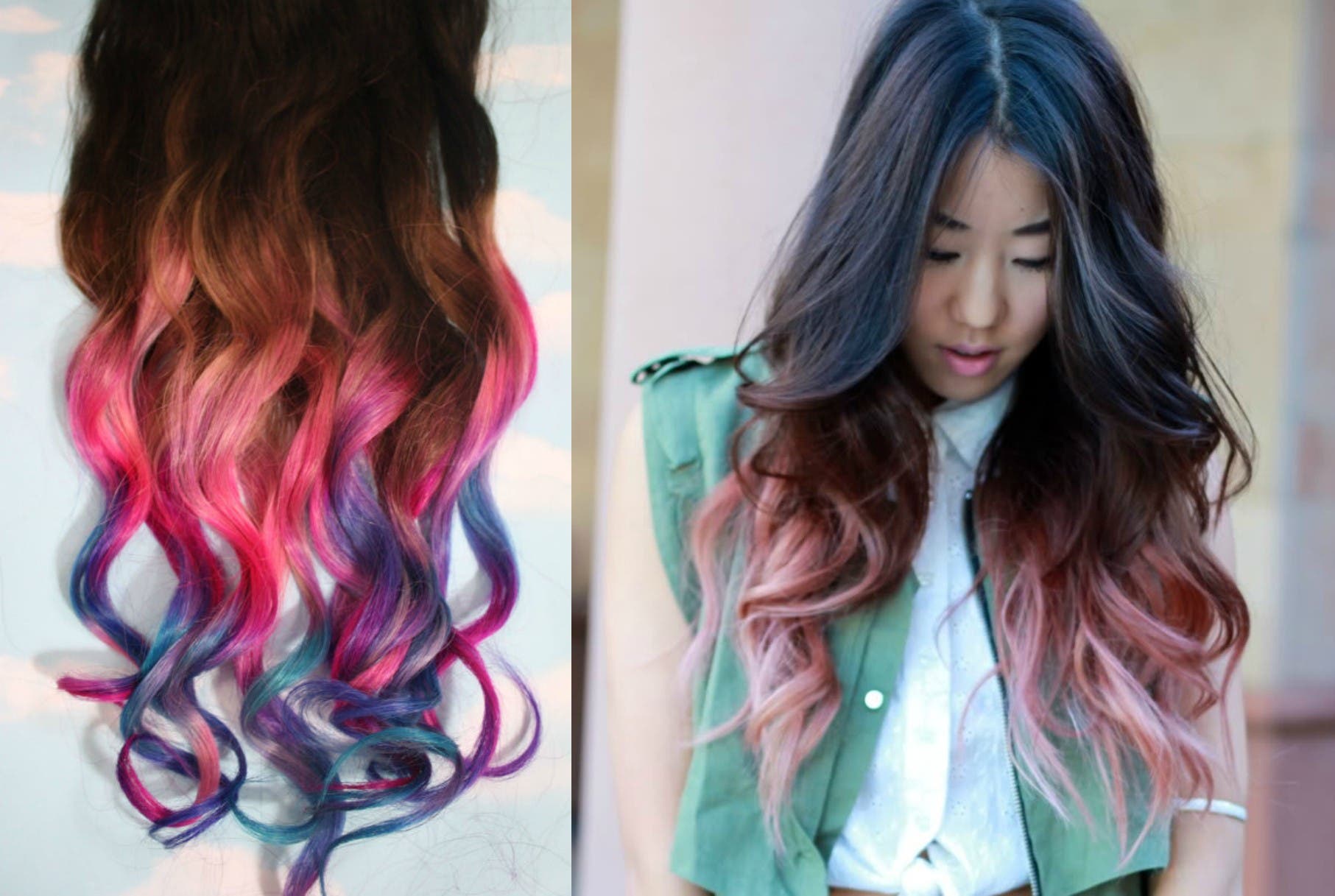 If you're a brunette, you don't have to feel left out on the rainbow hair trend. In order to have rainbow hair, you need to bleach your hair first for the bright colors to stand out. It's a much easier process for those with blonde hair since they can completely leave out the bleaching process.
With this hair trend, brunettes can have rainbow hair too! A colorful coif is a big commitment, if you're not ready yet to commit to a full head of bleached/rainbow hair — try the dip dye trend. This means that only the ends of your hair need to be bleached. You can keep your natural hair color, only the ends will be colored and it'll still look iridescent and playful.