It's a wrap! #WorldSareeDay celebrates traditional Indian dress
To mark the occasion, organizers #100sareepact gathered 100 women from the United States, Norway, Singapore and India
Saree lovers from across the world celebrated the hashtag #worldsareeday on Monday, posting pictures of themselves wearing the Indian traditional garment and sharing their stories.
To mark the occasion, organizers #100sareepact gathered 100 women from the United States, Norway, Singapore and India in the Indian city Bangalore for a night of celebration.
"The saree deserves a celebration," Anju Maudgal Kadam, one of the creators of #100sareepact, told Al Arabiya News.
"While every day is a great day to wear a saree... we'd like one day of celebration to be declared for the saree, and we ask every woman who has a saree to wear it."
She added: "When we wear our saree, we wear our history - the history of our families, of art, of design... even the history of the region the saree originates from."
Popularity
What started as a pact between two Bengaluru-based friends, Kadam and Ally Matthan, to wear their sarees 100 times by the end of 2015, has become an internet sensation, attracting media attention worldwide.
"You'll be amazed at the amount of private sharing we've had on public platforms," said Kadam.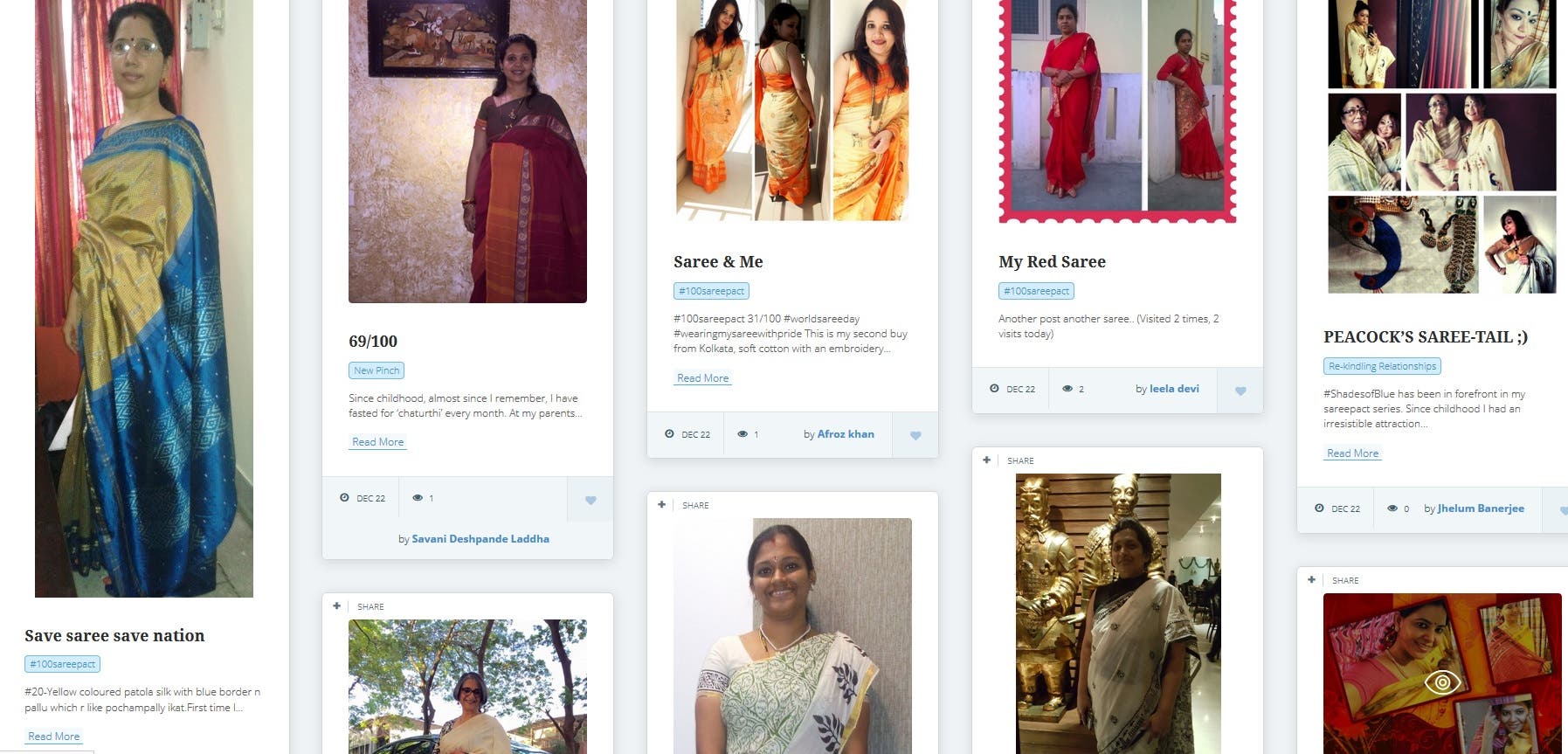 "We've busted myths, broken prejudices, relived memories, shared our hopes for the future, and built connections that are so strong that for #worldsareeday we have pacters that have flown in from Boston, New Jersey, Seattle, Norway, Delhi, Mumbai, Chennai and Hyderabad just for this."
The hashtag allows casual observers a unique insight in the lives of contemporary Indian women while promoting a national dress.
Photographs and accompanying accounts come from different parts of India and from different sources, including old albums and memories of events such as graduations, weddings and anniversary gifts.
The popularity of the pact on Facebook and Twitter has provided an opportunity for Indian women and men to reconnect and celebrate the traditional dress.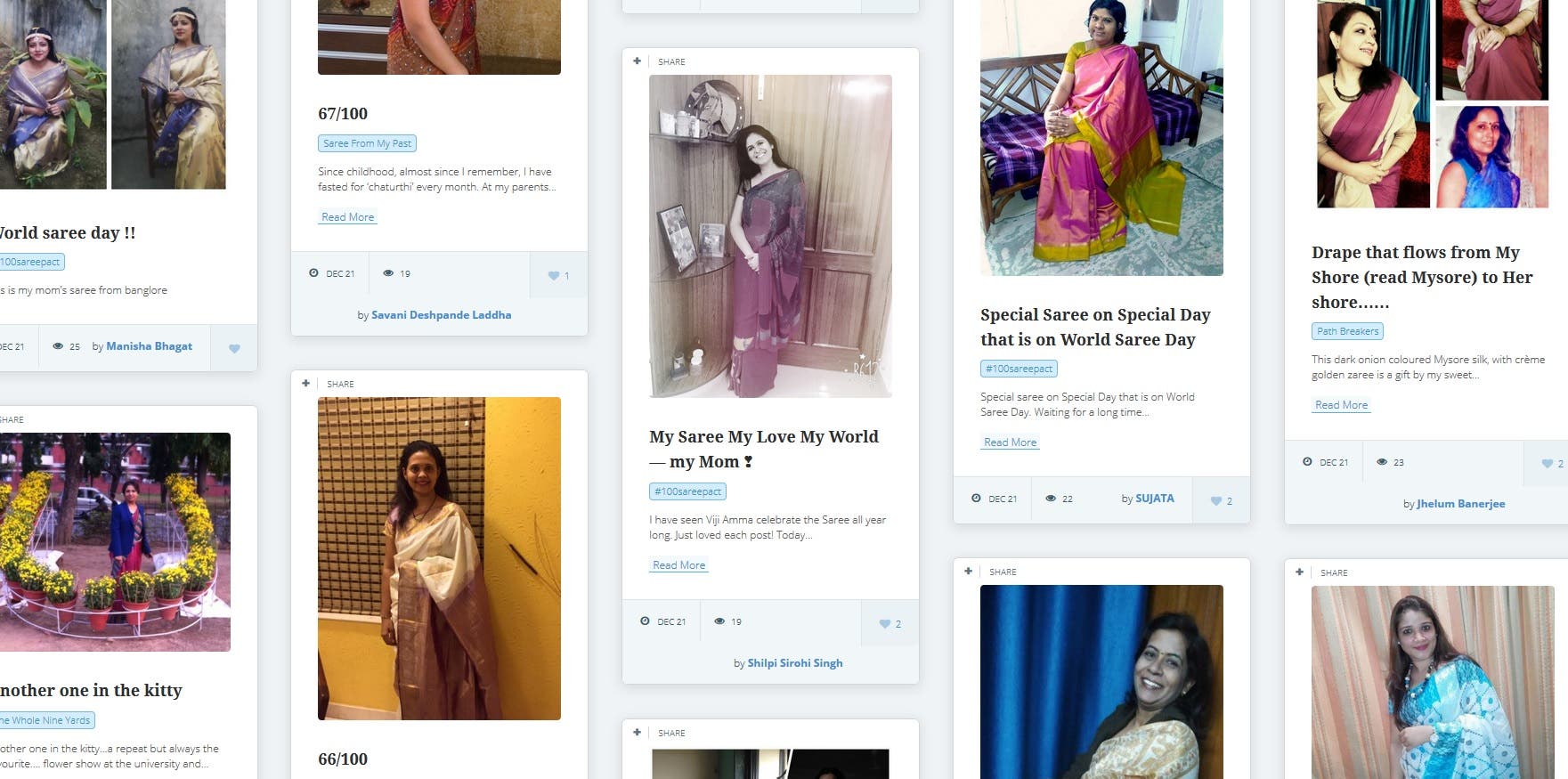 No longer are Kadam and Matthan lamenting that their sarees "lie in their cupboards, unworn and unseen."
Their website archives the fascinating mixture of emotions and sentiments attached to the saree nationwide. The photographs are snapshots of Indian life and cultural traditions.
Kadam said she expects the hashtag to continue as an online phenomenon: "We'll celebrate #worldsareeday every year from here on."