Brush, shape and seal: Get bold brows in five easy steps
Eyebrows can pretty much make or break a look
Well-defined, groomed eyebrows are an important fashion accessory. They can make you look younger and your eyes appear bigger. Eyebrows can pretty much make or break a look. To make sure they look their best at all times, try these products and tips.

1. Hair growth products
Our eyebrows take six to eight weeks to grow back, and even longer when we get older. Instead of waiting weeks to get fuller brows, try using serums that boost growth. Even natural ingredients such as castor or almond oil can help. Some of my favorite serums are:
- Neu Cosmetics; the Neubrow Serum $100
- Anastasia Beverly Hills; the Brow Enhancing Serum $38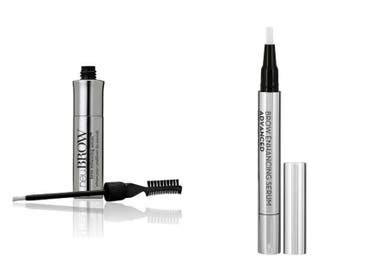 2. Brush your brows
We all have a brow comb or spooly in our makeup kit, but how many of us use them? Even if you plan on applying minimal product, it is ideal to have well-groomed brows. Brushing them daily will help speed up growth. By using a spooly, brush your brows upward and trim any hairs that are drastically longer than the rest. Finally, brush your brow in the direction they grow. This lifts the eye and creates a clean, groomed appearance.
- Anastasia Beverly Hills; Scissors $22,50
- Anastasia Beverly Hills; Mini Duo Brush $18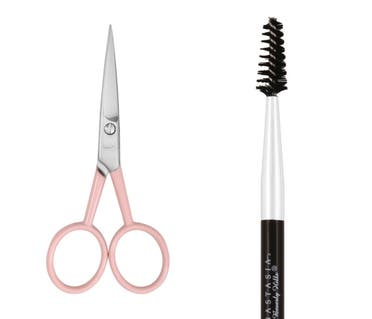 3. Shape them
Once you have identified what the shape of your brows are, start defining them. Some eyebrow pencils do not work precisely, so these are my favorites because of their narrow tip:
- Anastasia Beverly Hills; Brow Wiz $21
- Estee Lauder; Double Wear Brow Pencil $27
- Clinique; Superfine Liner $16,50
Lightly follow the lines of your natural brow to create a more defined shape. The lighter it is drawn on, the more natural it looks. For blonde eyebrows, choose a pencil that is a shade or two darker than your natural brow. For dark eyebrows, choose either the same color as your brows, or one or two shades lighter. This freshens up the face and adds light to it.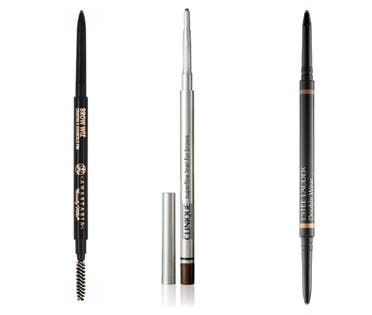 4. Fill them in
This is the most important step to create bold brows. Keeping the beginning of the brows light and the arch darker will create a more natural, effortless look. Using short strokes when filling them in makes it easier to work precisely. Fill in the areas where you have gaps or really thin hairs. Finally, brush the spooly through the hairs to even out product application and get rid of harsh lines, especially at the start of the brows.
- Bobbi Brown; Light Brow Kit $48
- Anastasia Beverly Hills; Dip Brow Pomade $18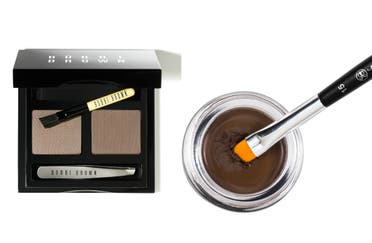 5. Seal the brows
Using a brow gel will help keep everything in place throughout the day. Brush over your brows in an upward-and-out motion to define the shape and leave you with a beautiful finish. If you are already pleased with the darkness of your eyebrows and do not need more color added, use a transparent brow gel.
- MAC Cosmetics; Brow Set $17
- MAKE UP FOR EVER; Brow Seal $19