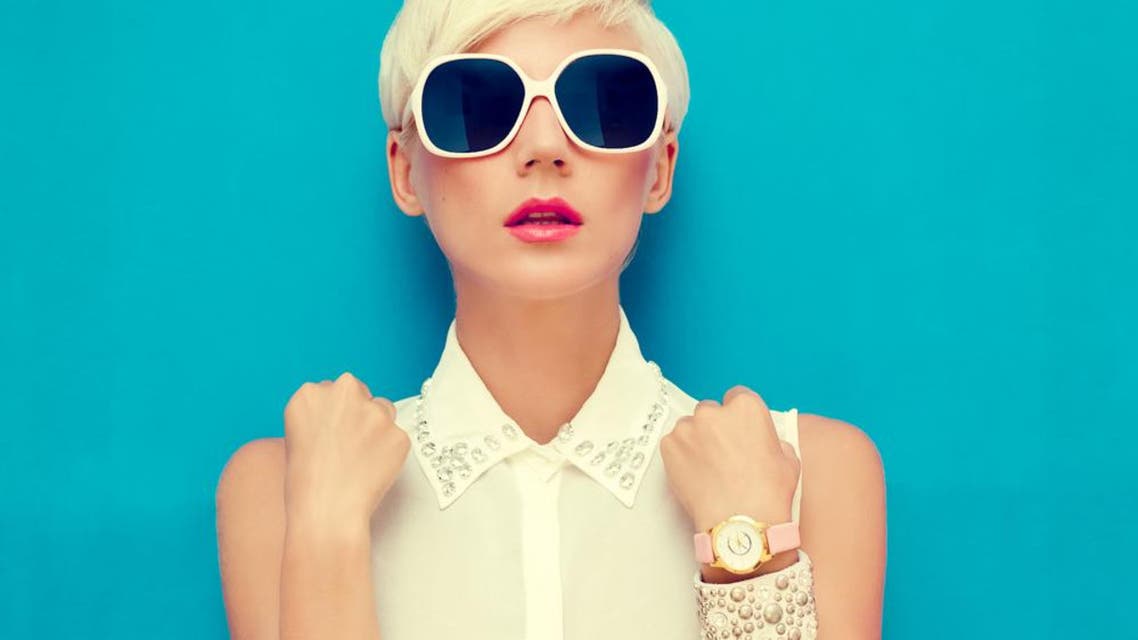 Change up your wardrobe with these resolutions for 2016!
Here's a list of fashion tips that you can adopt for the New Year and the golden rules for a long 'timeless' wardrobe
Years working in the fashion world have taught me never say never to any style or trend.
I have to admit, some are more challenging than others. But I believe the trick with the more 'abstract' trends is by personalizing the way to wear them and make them blend in with your own style.
Every year we make new resolutions that we hardly keep. So, if you haven't made any fashion related New Year's resolutions or rearranged your wardrobe to suit the style requirements of 2016, fret not.
Here's a list of fashion tips that you can adopt for the New Year, with ways on how to incorporate them into your wardrobe, and more importantly a few golden rules to follow for a long lasting, 'timeless' wardrobe.
Quality NOT quantity
When it comes to wardrobe basics like a fitted blazer, comfy jeans or a little black dress, invest in good quality pieces that will last you a lifetime. You can combine with them inexpensive items and still look chic - you'll fool everyone!
Buy responsibly
Your clothing should make you feel good, so avoid impulse shopping which could lead you to spend on items that fail to flatter your figure. The goal is to cultivate a closet that you'll love throughout the changing seasons.
Break fashion 'rules'
Rules are made to be broken. Who said curvy women should only stick to black, or that tall girls shouldn't wear heels? Experiment and wear what you feel — what's important is that you know exactly what looks best on you and what makes you feel good. Fashion has always been about having fun anyway!
Prepare ahead of time
Taking a few extra moments before going to bed to plan out your outfit for the next day makes a big difference. Try it, you won't regret it the next day!
Your tailor is your new best friend
We can't stress enough the importance of a properly fitted clothing. So find a tailor – it's priceless for the perfect wardrobe. Alterations will make your clothes look more elegant and definitely more expensive!
Detox your closet
Doing a deep clean of your closet routinely helps you get rid of any unnecessary clutter so you can easily access the pieces you love to wear and always find place for new items!
Invest in undergarments
Your undergarments are the foundation to your look. They can make us, and our clothes look fabulous. So it's important to spend a little time thinking about whether our undergarments are suitable for our outfit.
Cleanliness is key
Get more life out of your existing wardrobe by taking proper care of your items.
Always look for the details
Sometimes the little details, like a frayed hem (a must this year) makes a difference to a look.
Keep up with trends
Know what is happening on the fashion runaways and pick wisely your winning trend.
My suggestions for style choices for a year of #NoRegrets:
• Grab your florals, your lace, and your satin slips because 90s style is back in a big way.
• Team slinky maxi dresses with luxe knitwear and cozy fur.
• Just because party season is over, doesn't mean your sequins are. Team them with fishnets, biker boots, and leather jackets and flash your sequins during the day. Metallic and sparkly looks are set to shine in 2016, with an emphasis on reflective fabrics and elaborate use of sequins.
• Androgyny (the combination of masculine and feminine characteristics) in fashion is not new, but 2016 made it a huge trend.
• The déjà-vu-like return to the '70s and '90s this year has made culottes and sneakers a major trend in 2016.
• Bold, wide stripes are everywhere. From casual T-shirts to festive cocktail dresses—reach for bright, contrasting hues to make a head-turning statement.
• Shirting stripes are another kind of stripes that hot right now. They can be found on skirts to dresses to pants. 2016 is definitely going to be the year of stripes.
• Slip a cotton T-shirt underneath a dress. Try one under an evening dress to make it a bit cooler.
• Expose a little skin. Outrageous sleeves or cutouts will add just the right amount of appeal.
• Boudoir dressing has infiltrated our wardrobes even in footwear. Adopt classic leather shoe styles, sans backs, for a tailored look.
• Statement earrings are also huge in 2016. Wear them with your off-duty look.