Move over contouring, there's a new make-up trend in town
We're sure you've seen those videos going viral on social media of girls applying orange lipstick under their eyes
Move over contouring and strobing, there's a new trend in town called multi-color correcting.
But what exactly is it? How will it benefit you? And do you really need it? I'm sure you've seen those videos going viral on social media of girls applying orange lipstick under their eyes and green, yellow and purple colors on the rest of their face. But, does it really make a difference? The technique itself has been around for quite a long time and has been used by make-up artists for a while now. Now, it's become a huge Instagram trend.
From a personal perspective as a make-up artist, I think that multi-color correcting will only be beneficial if the right colors are being applied on areas where needed (which not many people do). The only benefit of the trend is that you can color correct everything at once.
Different colors can be used on the face to color correct any discoloration you may have caused by acne, or if you just want to cover up sunburn, pigment spots, bruises or even tattoos. In order to even everything out, color correctors such as orange, pink, green, yellow and purple are used. It's essential to color correct first before applying concealer or foundation.
Before we start, it is important to note that this is a technique that was used a lot by make-up artists decades ago because advanced make-up products weren't available back then. Nowadays, brands have developed great products that allow you to skip the color-correcting part.
Before you start color correcting, it's important to educate yourself first on the different colors before making any mistakes. You've probably been confused by the multicolored concealer palettes you see at the stores. The confusion stops here because I will break it down for you step by step.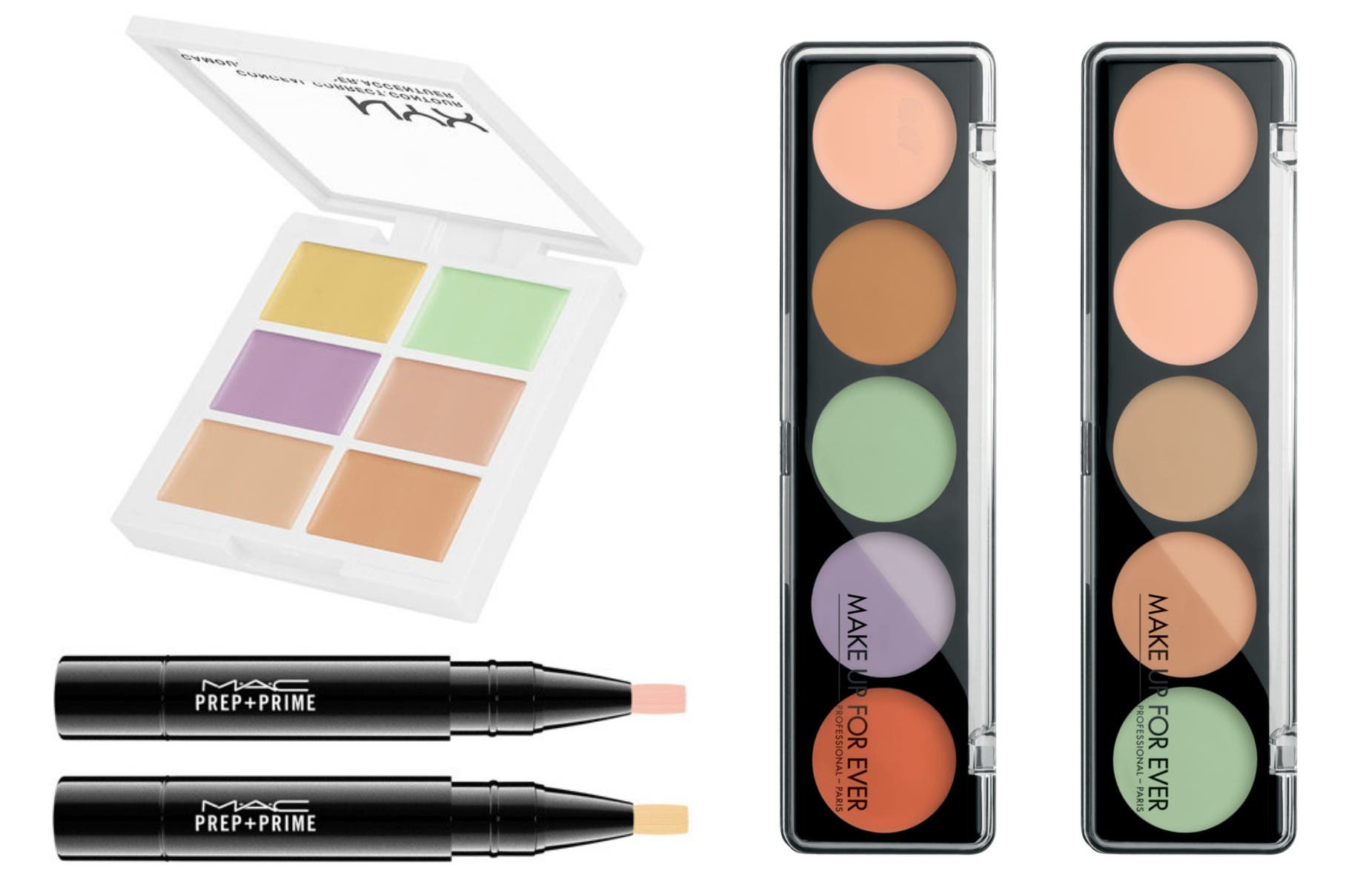 Green: The color green neutralizes redness. It can be used to even out pimples, sunburn and any other irritation to the skin. However, I do recommend allowing skin irritations to heal by not applying any make-up on top. Use it in emergencies only. When green concealer isn't blended in properly and foundation is applied on top, the skin tone can look quite ashy. It's extremely important to blend in, or use a liquid textured corrector instead, which blends much easier. Redness usually occurs on cool or neutral skin complexions only, so if you're warm toned; you probably don't need a green concealer.
Yellow: is great to hide purple and blue hues whether it's your veins, under eye circles or tattoos. Yellow is also used to brighten up the skin before foundation application. Remember that picture of Kim Kardashian when her make-up artist applied yellow all over her face? It's a great technique to create brightness too. Yellow concealers can only be used on warm toned skin.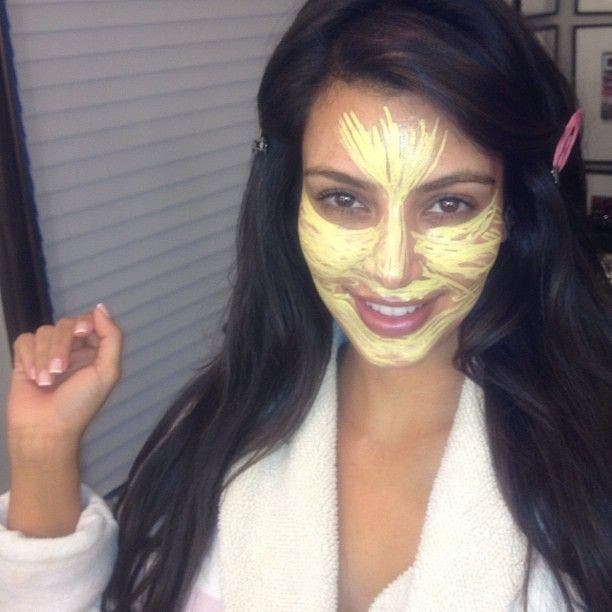 Orange: This is a color you need to stay away from if you're cool toned. It'll only be effective if you have brown blemishes caused by acne or lack of sleep which most likely warm toned complexions have. This color is perfect for people with darker skin tones looking to hide dark circles or other spots with deep discoloration. The next time you see a fair person on Instagram applying orange lipstick under their eyes, don't jump on the bandwagon and blindly copy that. Chances are that it may not work for your complexion unless your warm toned.
Pink: Pink concealers have a similar purpose as the yellow, the difference is that it works for cool toned complexions only. It can also be used as a complexion corrector. Pink-hued concealers, correctors, and primers help to soften unwanted olive tones. And, it's also used to cancel out dark circles under the eyes for neutral skin tones. These are ideal for brightening around the eye area and masking signs of fatigue. That's why this color is best to combat dark under eye circles.
Purple: This is used to cover unwanted yellow undertones to your skin. It also works great as a brightener. To remove yellow or dull tones from your entire face, consider a color correcting purple primer. It works great on dull skin as it adds a beautiful and healthy-looking radiance.
You can identify what your undertone is by looking at the color of your veins.
Blue/purple veins: Cool toned
Green veins: Warm toned
If you have difficulties distinguishing the color of your veins: Neutral toned