Picture perfect: Top 4 photography-friendly beauty products
You should avoid products that contain SPF if you are taking photos, especially with a flash
You should avoid products that contain SPF if you are taking photos, especially with a flash. SPF reflects back to the flash, which makes your makeup look patchy and unblended. Here are the top four makeup products to help you create beautiful photos.
1. Niod, Photography Fluid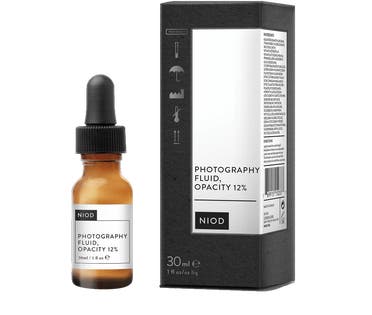 Makeup artists and beauty bloggers have been raving about this photography fluid. It contains an ultra-fine hue corrector that cancels out red tones and minimizes unwanted yellow tones on the skin. One of the ingredients, "nano-prismatic blurring suspension," creates the illusion of having perfect skin by blurring out visible lines and open pores. It works exactly like a smoothing filter, but in real life.
The fluid can be used underneath your foundation or even by itself. It is oil-free (great for oily skin), but it can be used on all skin types and can last up to 48 hours. The texture is thin and light-weight, and it comes in a golden hue, which creates healthy-looking, radiant skin. The product does all of the work for you, with no Photoshop or retouching required.
2. MAKE UP FOR EVER Ultra HD Range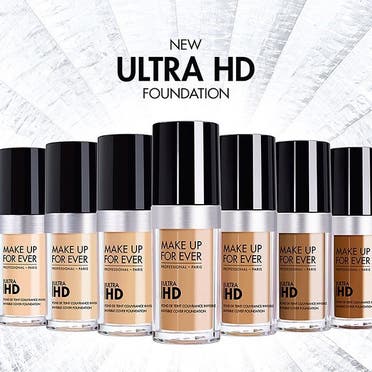 There have been mixed reviews about the HD and Ultra HD range from MAKE UP FOR EVER, but if the products are used properly, you cannot go wrong with them.

We all remember the day Angelina Jolie and Nicole Kidman had huge makeup fails on the red carpet when their faces looked patchy. If any of the HD or Ultra HD products are mixed with other brands, this is what will happen in photos.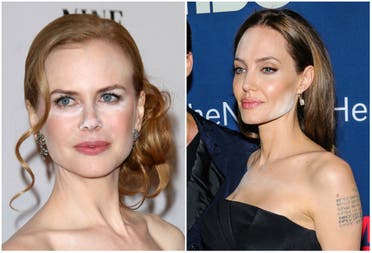 If you are using a foundation from the range, your primer, concealer, setting powder and fix spray should be from the same range to get the most out of it and to avoid any makeup fails. The brand is continuously improving its products, and the Ultra HD range is definitely worth trying if you want to take the quality of your photos to the next level.
3. Ben Nye, Luxury Powder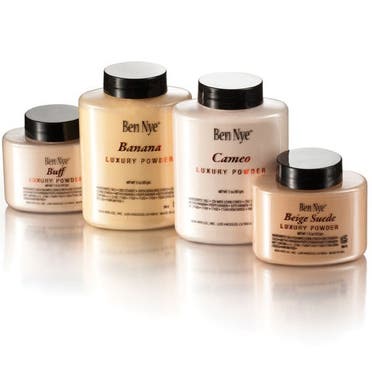 The brand is known for creating theatrical makeup, and is used by some of the biggest makeup artists. The powders are specially formulated to absorb excess oil and soften the appearance of pores and texture. They are available in several shades to match different complexions: Banana, Rose Petal, Beige Suede, Cameo and Buff.
The Banana shade is perfect on warmer skin tones, while Cameo is great for fair skin. The pink shade Rose Petal does more than mattify the skin, it subtly color-corrects it and neutralizes blue circles under the eyes. Because of its light-weight texture and natural-looking finishing, the powders can be used for a daily makeup look, or for film and photo-shoots.
4. Kryolan, Dermacolor Camouflage Cream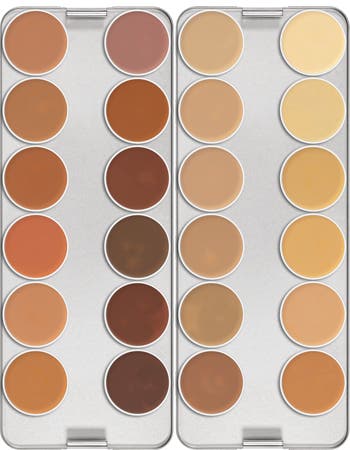 Kryolan is one of the world's leading professional makeup brands, and has been supplying the film, theater and TV industries for over 60 years. It has an extensive range of high-quality makeup products, catering to women of every skin type. These camouflage creams are highly pigmented, and are especially designed to color-correct and cover up skin discoloration, blemishes, scars, pigmentation, and even tattoos.
The texture is creamy, and spreads evenly to provide full coverage. It is available in 75 shades, so you will easily find a perfect match for your skin tone. It has good staying power, and does not get streaky or cakey throughout the day. It can last for more than six hours if set with a powder.