Hello, Fem-Bun: Why women are reclaiming the short-lived Man-Bun
In its short, but influential existence, the effeminate hair trend has simultaneously divided public opinion and garnered a cult following
As far as androgynous trends go, nothing has made more of a lasting impression on fashion than the man-bun. There is no middle ground when it comes to this indomitable, silky beast. You either love it or loathe it.
In its short, but influential existence, the effeminate hair trend has simultaneously divided public opinion and garnered a cult following, emerging as an iconic symbol of the hipster movement.
Now synonymous with pop culture, man-bun mania has spread to everything from Halloween costumes to 70,000-follower-strong Instagram accounts and tongue-in-cheek memes featuring joke du jour, Donald Trump. But over the last six months, something has shifted. Almost overnight, the trend swapped hands. Or should we say, heads. Style savvy women everywhere are reclaiming the look. Out of nowhere, the fem-bun appeared.
The now trending half top-knot or sumo bun has been spotted sprouting on everyone from Khloe Kardashian to Sienna Miller and Margot Robbie. And it doesn't take an especially keen eye to see where it draws inspiration. With its relaxed, undone and tousled qualities, the half top-knot's likeness to the man-bun is undeniable. Men might have worn it well first, but women have stolen the bun right back, nuances and all.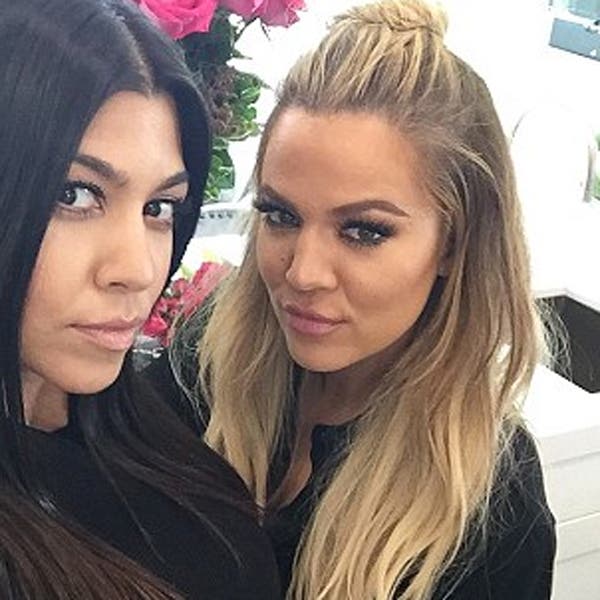 Where his version more broadly encompasses any old updo, whether it be a partial bun or full, the female adaption is all about that slightly dishevelled half-up, half-down look. Emerging as the top-knot equivalent of 2016, it's an edgy style that requires minimum effort and is easy to create at home, says Gemma Brown, a senior hairstylist at Dubai-based salon SLaM.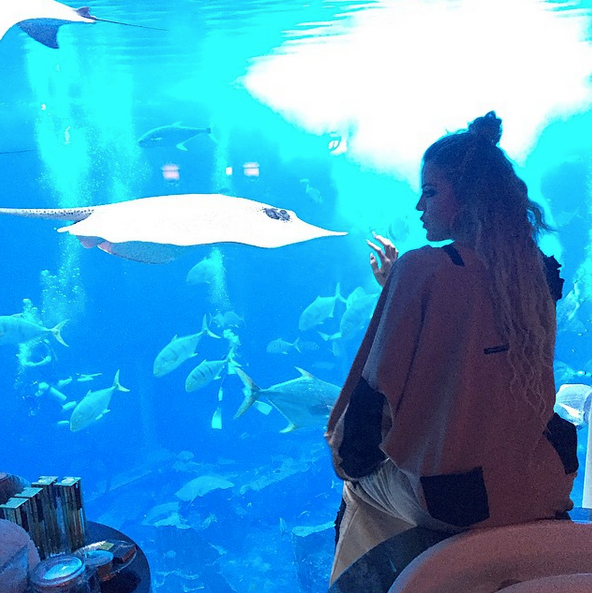 "It's so versatile because it looks great regardless of hair length. It's the up-to-date, more glamorous version of previous years' simple all-up, top knot," says Gemma. Cooler than a ponytail and more sporty than a ballerina bun, the key to nailing it is texture, it should look messy and something you just threw together. Basically, the more it appeals to your masculine other half, the better.
That being said, now the bun is back in the hands of its (arguably) rightful owners, it was only a matter of time before it took on some feminine twists. Khloe Kardashian has been pioneering a polished interpretation of the look from the get-go. A few simple tricks and tools are all you need to take your fem-bun from day to night. Here, Gemma explains how to get both a casual and sophisticated look.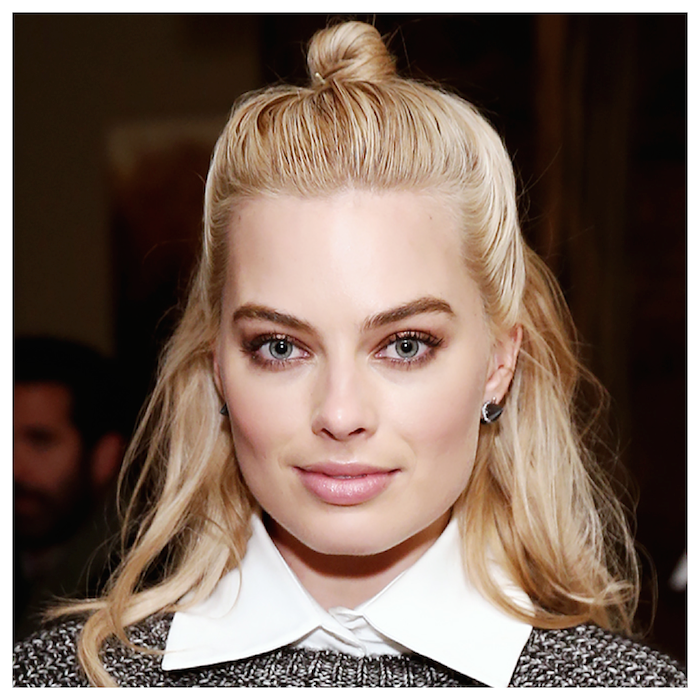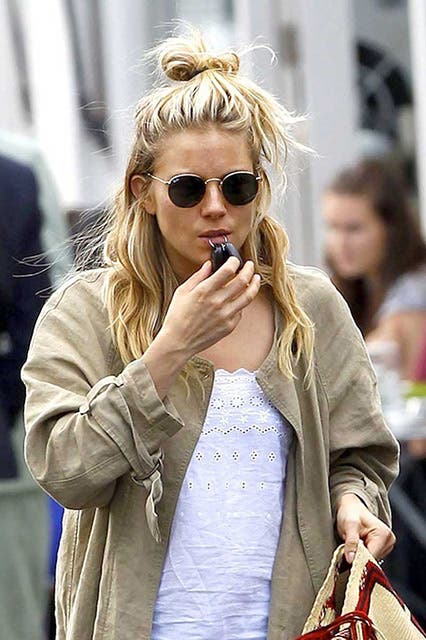 Get messy with it
"The best way to achieve a half top-knot or fem-bun is to avoid being too careful and precise. Apply dry shampoo at the roots to create texture, section your hair from the top of your ear to the crown area. Then loosely wrap the front section around into a bun, pin it in place or use a fine hair band to secure," Gemma says. Pair with jeans and a T or a relaxed jersey dress and white Converse to complete the look.
Make it pretty and smooth it out
"First, create texture in the roots of the top section. Apply volumizing powder or back comb the hair, this will help create lift so that it's not too flat. You can still create a messy bun without too much precision and style the hair underneath, so it looks more 'done'," says Gemma.
To finish the look, create loose waves with a curling wand, brushing your hair out with your hands as you go. For a slicker, smoother look, use a flat-iron to smooth out the hair falling around your shoulders.
And if all else fails, ask your man. If fashion has proved anything over the last few years, it's that fluidity is here to stay. From man shirts to masculine timepieces and boyfriend jeans, the fem-bun joins the list of trends we graciously stole from him.