Messy hair, don't care? Turn it into a fun look with these 7 trends
Read on for inspired styles for every length, and tips and tricks to master each look
From messy textured hair and peachy hair to tough-girl braids, we have found the spring trends you have to try. Read on for inspired styles for every length, and tips and tricks to master each look.
Textured ponytail
For those hotter days, it is all about textured ponytails that embrace flyaways. Spring 2016 is all about effortless hairstyles that look a little messy. The runways are showing off tons of messy do's, from loose, elegant chignons to bedhead ponytails and buns accented with little braids.
This trend has been going strong for a while now. It is a versatile look that can be done in a high or low ponytail, and styled with accessories to spice it up. It is also great for busy ladies, since it does not take much effort.
Bright colors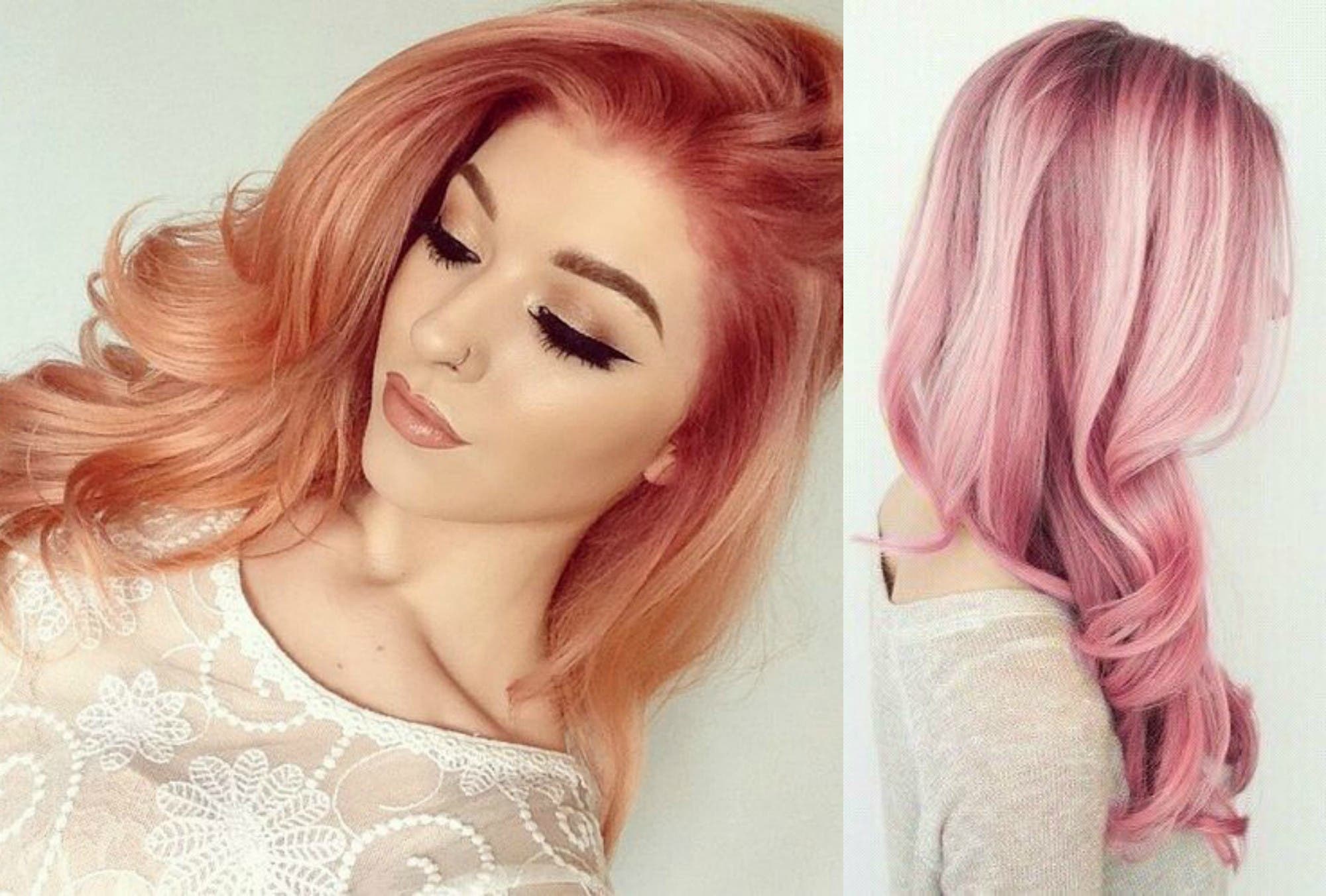 The finish line to winter is in sight, and what better way to change your look for spring than a new hue? This season, it is all about beautiful, bright hair colors. This trend is not about hot pink solid blocks of color. It is more girly with powdery tones.
Pink should be super soft, almost blonde, and can be paired with a darker root for a fun contrast. All the A-list celebrities are experimenting with fun hair hues, and it is a great way to step out of your comfort zone and try something new.
Braids
Cornrows are a red-carpet and celebrity favorite right now. It is a trend that has been around for many years, but celebrities have been working them with cocktail dresses. It looks great on everyone, whatever your hair length, face shape and style. Men are rocking it too. Perhaps you need to tackle a festival or holiday-related bad-hair day, or you just want to keep your hair out of your face. Rock a double Dutch braid, as seen a lot on the runway and the Kardashians lately.

Topknot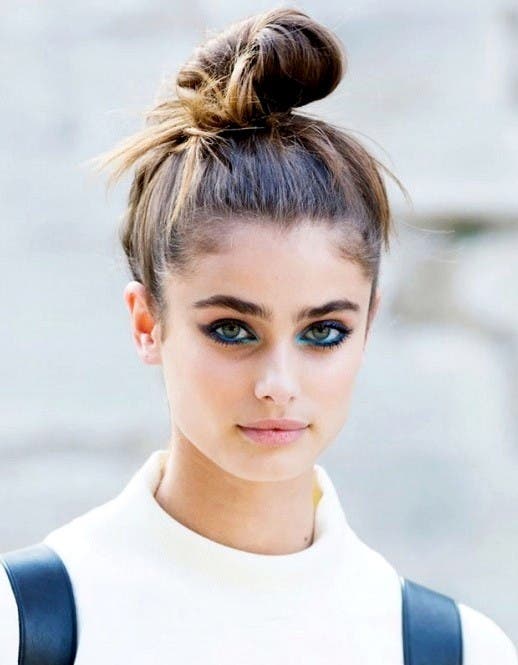 The topknot is one of the hottest hair trends at the moment. Celebrities such as Jennifer Lopez, Bella Hadid and Jessica Alba have been spotted a lot with the look. Model Taylor Hill is rocking a topknot and looks effortlessly chic with it. It does not take much product or effort to achieve.
The lob
The ridiculously cool long bob that sits just past the shoulders and falls in easy waves is still trendy this spring. It is all about minimal effort this season. Heavy bangs swept to the side, or a fringe with deconstructed waves, are in. The lob is still going strong, especially with a little bend in the hair, leaving the ends out when curling and creating texture.
Hair jewelry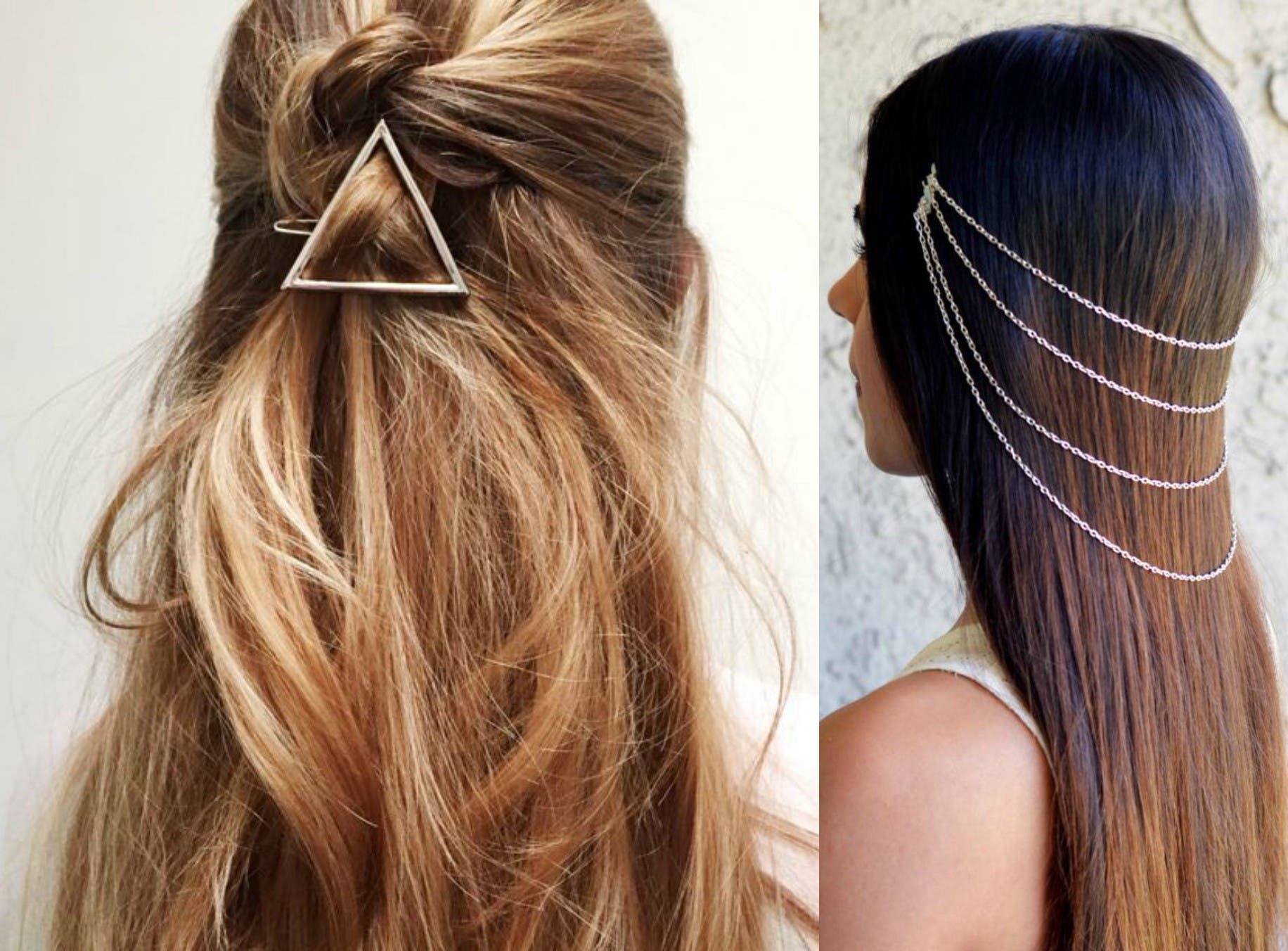 If there is one trend we tend to overlook, it is hair accessories. Jewels in your hair may not be something you would normally go for, but they can be quite lovely. They add bling to any do, and are an easy way to make any hairstyle look unique. It is perfect for weddings, parties and festivals - just in time for the season.

Beach waves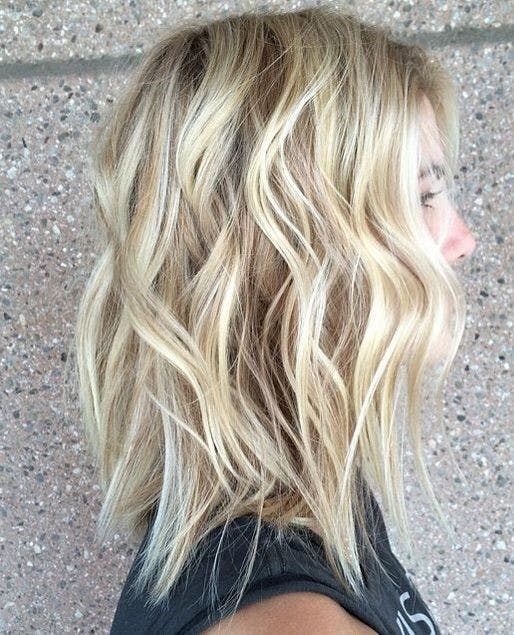 This effortless look is very popular for spring. Achieve it by starting with damp hair and misting on a beach spray. It is important to work with a quality product to create the right texture. Spray it at the roots and midway down strands, then work it through with your fingers to the ends. Or simply wrap sections of hair around a curling iron and then run your fingers through the curls to make them more undone.

Messy braids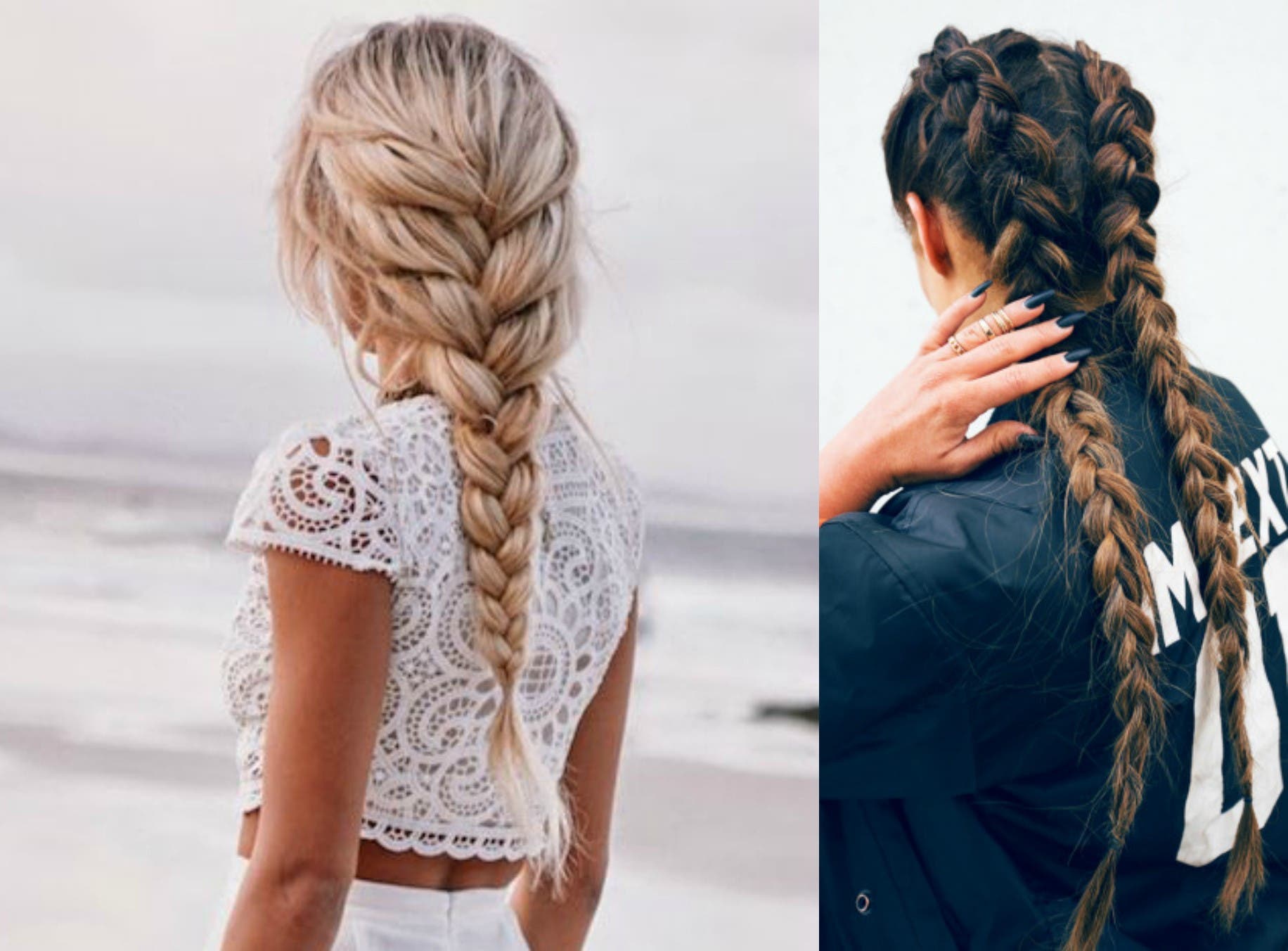 Loose, messy braids are a solid go-to for days where you want to pull your hair out of your face without the sleek finish of a slicked-back high ponytail or ballerina bun. From fishtail braids, Dutch braids, side braids to classic braids, this season you cannot go wrong with them. Use a salt beach spray for better handling while braiding - this helps the hair look more undone and relaxed.