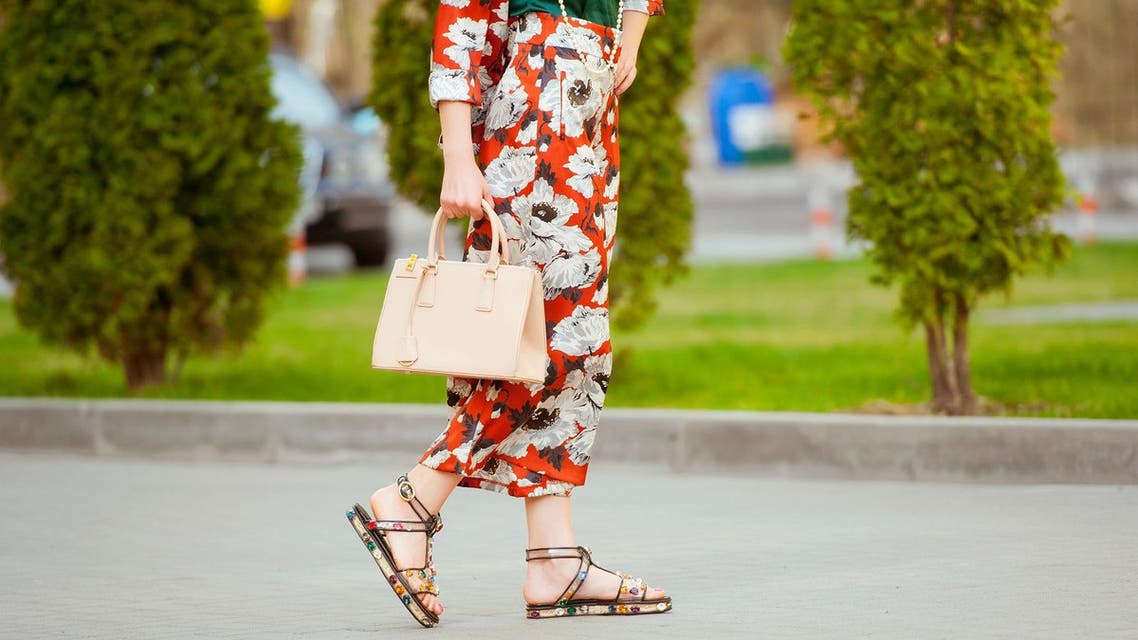 Pajamas in public? How to style the sleepwear trend
According to the New York, London, and Paris runways, sleepwear is apparently the new daywear
Sleepwear is trending right now, but not for wearing while you're in bed.
It's not good news to many that the pajama has made its way to runways. But designers and fashionistas are encouraging us to wear our night gear during the day!

Dolce & Gabbana, Etro, Gucci, Balenciaga, Celine, Fendi, Valentino and Givenchy all have their own versions of the pajama, with lace details, slips and black with gold themes.

Heidi Klum was seen wearing one at the airport, Selena Gomez at Paris Fashion week, Rita Ora at an event, Rihanna introducing her new album was wearing a slip and a kimono. The idea is to get a style as if just jumped out of bed.

Well, according to the New York, London, and Paris runways, sleepwear is apparently the new daywear. Some of you may be sitting there and thinking that there's no way you can pull off pajamas outside of your home, but if Givenchy says it's OK, then it looks like you're safe to try it out!
Although some might consider this trend to be one of the strangest we've seen in a while, this is not the first time pajamas have been on our radar. In fact, stylish pajamas have made their appearances on the red carpet, runways, and streets over the past few years, and these looks always manage to make headlines. Why? Because going out in public in PJs breaks almost every fashion rule there is, but we love it regardless.

Some trace it to American painter and filmmaker Julian Schnabel. The perpetually pajama-wearing fashion director of Net-a-Porter Holli Rogers pinpoints the trend's runway debut at Dolce & Gabbana's Spring 2009 show, held in September 2008, which featured womanly takes on classic men's silk pajamas. "Back then it was subtle," she was quoted as saying. By 2011, fashionable pajamas had gained steam, appearing everywhere.
And ready-to-wear designers who have noticed the sleepwear trend are putting bedtime glamour on their catwalks for spring/summer 2016 collections with lace-edged nighties, pyjamas and dressing-gown cover-ups from Balenciaga, Thakoon, Givenchy, Calvin Klein to Alexander Wang. (Think Playboy mogul Hugh Hefner in the '60s with his silky smoking jacket!)

But we wouldn't want you to have only this image in your mind. There are actually chic and easy ways to style your pajamas without looking like you're heading to bed. Follow these rules of pajama dressing and you'll never look better!

• Opt for a kimono and belt it over your jeans with some sexy heels.
• Definitely go for silk if you decide to wear a matching pajama set (Leave the cotton pajamas for bedtime).
• Use the pajama top as a chic alternative for a classic button-down shirt. The piping and open neckline make a perfect pairing to a boyfriend jeans or even a pencil skirt, a leather one or leather leggings.
• For a great boudoir-style elegance, look for interesting features in your pajamas, such as prints or double-breasted tops, and remember the full pajama look needs height. Opt for platforms or open-toed heeled sandals. Definitely avoid slippers. Sneakers and brogues work if you're a tall woman.
• Layer the pajama shirt under a fitted jacket thrown on your shoulders or a belted cardigan with bold buttons on top.
• Push up the sleeves of the pajama shirt for an insouciant look.
• Make the most of a flattering neckline and add a fun necklace
To pajama or not to pajama is your call. Why not let linger this great, comfortable cocoonish feeling in the jungle out there? Now there's something vain to think about in our deadly serious environment!