Sleeping with make-up on? 10 beauty blunders you must stop doing
From now on, there shall be no "oops! I did it again!"
From now on, there shall be no "oops! I did it again!"
1. Sleeping in your makeup
Many women aren't aware of the importance of removing your make-up and what it can cause when you don't do it before bed. Make-up can be very harmful to the skin - it causes breakouts and ages your skin faster. While we're sleeping, our skin regenerates itself, but if our pores are still filled with makeup, they are unable to breathe which, disables restoration from taking place.
No matter how exhausted you are, removing your make-up properly is a must. While makeup remover wipes may seem like a quick and easy way to remove your makeup, they don't do the job completely. It will only remove product from the surface of your skin, which isn't sufficient enough when it comes to makeup removal. If you're going to use makeup wipes, use them as a first step to take most of your makeup off, but always go in with a cleanser afterwards.
MAC Cosmetics, Wipes $20
NARS, Eye Make-up Remover $25
Clean & Clear, Night relaxing Deep Cleaning Face Wash $8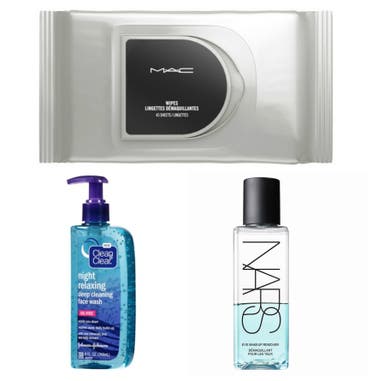 2. Doing your make-up in bad lighting
Whether you're going for a simple day look or for an evening look, having good lighting is essential.
Nothing is worse than doing your make-up in the morning and spending your entire day thinking that it looks great until you see yourself in the mirror and realize it wasn't blended at all. Try applying your makeup in a room that has the most natural lighting - this will save you from arriving to work with a cakey face.
3. Applying make-up to dry skin
This is a huge make-up mistake. Hydrating and moisturizing your skin before applying make-up is extremely important especially for those with dry skin.
Applying foundation onto dry skin will accentuate flakiness, and it will sit on the top of your face instead of blending in. At least an hour before applying make-up, make sure you exfoliate your face first then apply a rich moisturizer and let it sit for 30 minutes.
Then apply a hydrating primer all over your face and neck, followed by either a thick cream or oil. After doing these steps, your face is ready for foundation. Your skin will look fresh, radiant and your make-up will look better than ever!
Make Up For Ever, Hydrating Primer $37
L'Occitane, Face Comforting Oil $42
Smashbox, Primer Water $32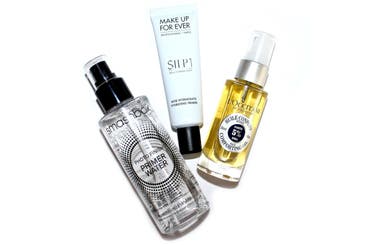 4. Not setting in your concealer
Nowadays there are great and long-lasting formulas when it comes to concealers. However, this doesn't mean that you shouldn't set it in. Even with primer, concealer can shift - this reveals your dark circles and causes creases.
By setting in your concealer, it's impossible to get creases on your under eye area. After applying your favorite concealer, try setting it in with a very light coat of translucent powder. Be gentle when using a brush because you don't want to brush off your concealer. Now, your under eyes will stay bright and concealed without getting those annoying creases.
Laura Mercier, Translucent Setting Powder $38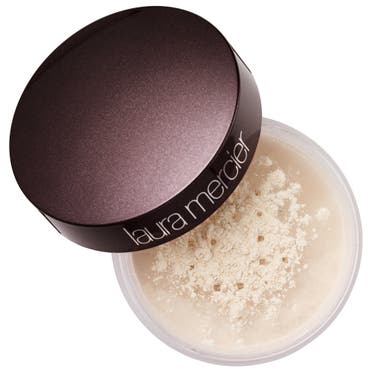 5. Matching foundation on the back of your hand
Matching foundation on the back of the hand or on your neck will not give you a correct color match. The color of your hand is most likely darker than your face because it's more exposed to the sun. The majority of women have a slightly lighter neck than their face, reason being; it's less exposed to the sun compared to the face. If you match your foundation on your neck or hands, you'll end up with a mismatched foundation.
Try matching foundation on the jawline so you can compare it to the chest and shoulders. But before matching your foundation, it's also essential to know whether your cool, neutral or warm toned – based on this you can choose a foundation shade that suits your complexion.
6. Not cleaning your brushes
Whether you're a professional make-up artist or someone who uses make-up brushes on a regular basis, washing your brushes and sponges is a must! Not only will your make-up not look fresh, it also causes breakouts and infections, which can be very harmful. Wash your brushes with a baby shampoo or use an instant brush cleanser.
Make up for ever, Instant Brush Cleanser $19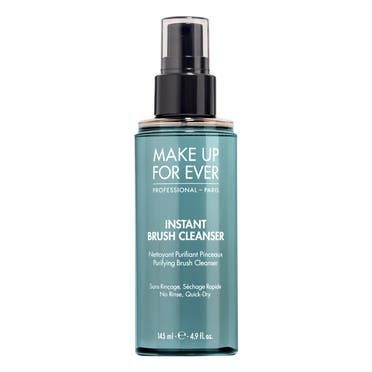 7. Skipping sunscreen
Skipping sunscreen in your make-up routine is a huge mistake, especially when you live in a hot country. Not only are chances big that it causes pigment spots and sunburns, but it can also cause skin cancer - this goes for every skin tone and skin type. There are plenty of light weighted sunscreens that allow the skin to breath and offer a high SPF at the same time. For those with oily skin, using a thick textured sunblock can sometimes cause greasy skin, so make sure the texture is light. Apply your sunscreen SPF 30 or higher, then wait around 10 minutes before applying your makeup. This allows it to absorb into your skin properly and it helps the make-up application become easier.
Clarins, UV Plus Sunscreen $42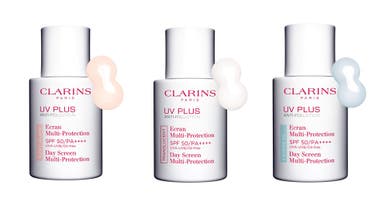 8. Not using primer with eye shadow
The importance of a primer is something that a lot of people aren't aware of. By wearing an eye shadow primer, it will extend the longevity of your eye make-up through out the day.
Whether you're wearing an eye shadow, liner or glitters, using primer is the key to a beautiful eye look.
Smashbox, 24 Hour Photo Finish Primer $20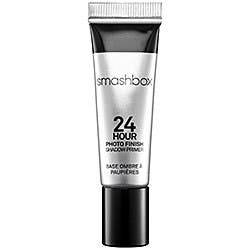 9. Applying bronzer on your entire face
Bronzer is only meant to be applied on certain areas of the face, look at it as if you're contouring – it's not applied all over. You'll most likely end up looking as if you have a mismatched foundation on that's too dark for your complexion.
If you want to create a sun-kissed glow, use self-tanner on your face instead, not bronzer – this blends in nicely and will not look fake. To accentuate the bronzed look even more, lightly apply a subtle bronzer to the bridge of your nose, cheekbones, chin, and forehead. Don't be afraid to also apply a little bit of bronzer on your shoulders and neck during summer time, this makes your tan look even more natural.
Loving Tan, Deluxe Bronzing Mousse $35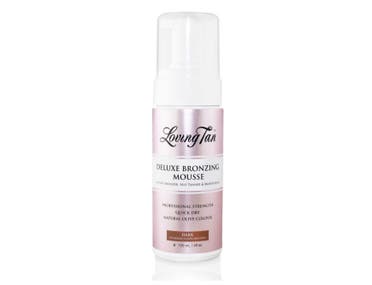 10. Wearing too much makeup
Make-up is meant to make you look like the best version of yourself by enhancing your features. Balance is key; only apply make-up on areas where it's needed. If you're going for a heavy eye look, keep your lips simple and vice versa. Most importantly, go easy on the foundation because a cakey face never looks good.

Infographic: Make-up mistakes