How to wear make-up in summer, even when you're melting
These tips will help you to keep your make-up in place during the hot summer days
Just because the weather is warming up doesn't mean that your make-up can't stay flawless from day to night. These tips will help you to keep your make-up in place during the hot summer days.
1. Use Waterproof eye make-up
Nothing will keep your eye make-up in place other than powerful, water resistant eye pencils. Make sure your cat eye is heatwave-proof by using these Aqua XL eye pencils from Make Up For Ever.
The long-lasting formula will not smudge, crease, or fade until you remove it using an oily make-up remover. It blends easily offering a rich color with a super-gliding texture. These liners are highly pigmented and deliver an intense, one-swipe color that lasts all day long (up to 12 hours). The collection features 20 shades that range from neutrals to bright pastel pops, which are perfect for summer.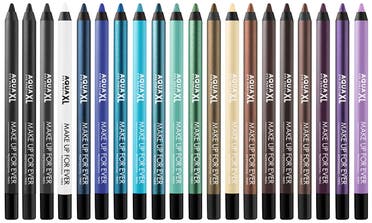 Make Up For Ever, Aqua XL Eye Pencil $21
2. Use fix sprays
A quick way to keep your make-up in place is by using a non-sticky fix spray. If you're traveling and find it hard to refresh your makeup, take a facial mist along with you. As long as the pump delivers a fine spray, you'll end up cooling your skin, which will also extend the longevity of your make-up look. To create an even more cooling effect, store your fix spray in the fridge. Not only will this cool off your skin and set your make-up, but it'll also help to de-puff the skin.
How to use: After applying makeup, hold the bottle a few inches away from your face. Close your eyes and lightly mist the face 2-4 times.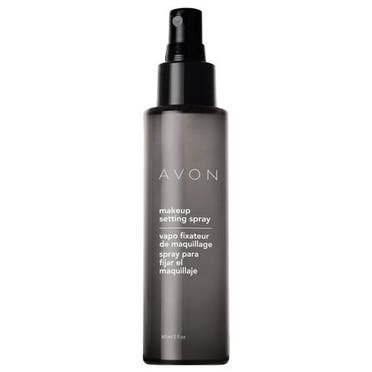 Avon, Make-up Setting Spray $10
3. Prime your face
Primers are made to help extend the longevity of your make-up even on the hottest summer days. They can also help to prevent the skin from getting shiny throughout the day. Make sure to use your favorite moisturizer first then, apply a generous amount of primer all over your face and neck before applying any make-up. If you have oily skin, make sure that your make-up products are oil-free.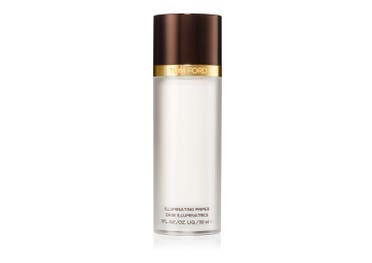 Tom Ford, Illuminating Primer $74
4. Use swim-proof blush
Say goodbye to your creamy and powdery blushers in summer. During the hot and humid season, it's all about long lasting cheek stains that won't budge even when you're swimming. Healthy pink cheeks are pretty much the only makeup I endorse for the beach, and these Benefit cheek stains allow you take a dip without a meltdown. The great thing is that you can use it on your lips too.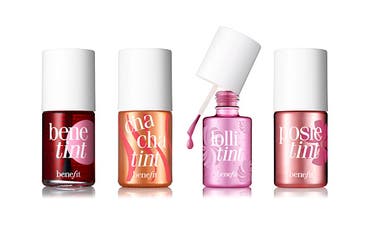 Benefit, Cheek & Lip Stain $30
5. Blotting instead of powdering
Toning down shine with powder can create a cakey look that only exaggerates fine lines and wrinkles. Use blotting sheets instead to absorb excess oil without messing up your makeup. Control excess oil and stay shine-free with these convenient, on the go oil-absorbing sheets. They contain a powerful oil-absorbing ingredient that instantly freshens skin and eliminates shine. How to use: press powder-coated side against skin, repeat this as needed and it won't harm the make-up.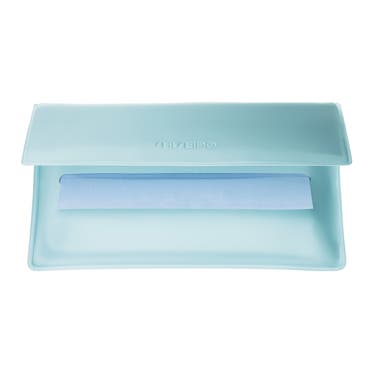 Shiseido, Blotting Sheets $19

6. Lock-in your colorful pout using lip stains
Lip stains are the way to go during summer. It lasts from day to night, doesn't crease or smudge and they're water resistant. What else do you need from a lip color? MAC Cosmetics has launched these extremely long lasting lip stains (last up to 10 hours). Its balmy emollients and fresh-gelled waters provide a lightweight texture that stays bright, lustrous and flexible. The collection comes in 16 hues from deep burgundy and perfectly nude pink, to popping corals and fiery orange-red.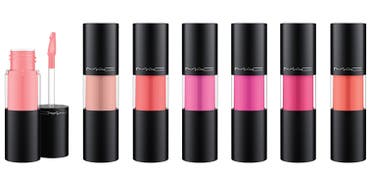 MAC Cosmetics, Versi Colour Lip Stain $24
7. Wear sunscreen
Wearing sunblock has many great benefits. It helps to prevent facial brown spots and skin discolorations. It reduces the appearance of facial red veins and blotchiness and it slows down the development of wrinkled, premature aging skin. But, it also keeps your skin tone even which results in having a much simpler skincare routine. If you have oily skin, use a sunblock that's light weighted and still protects you from harmful UV rays. This face and body sunscreen has anti-oxidant protection, maximum water resistance and offers a long lasting hydration to the skin. Made only with mineral ingredients and no chemical filters, this sunblock is also free from parabens, silicone, fragrance, and alcohol ─ perfect for the most sensitive skins.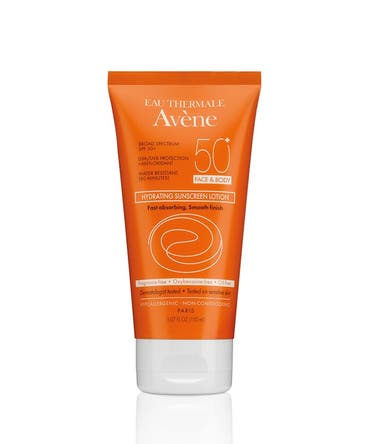 Avene, Hydrating Sunscreen Lotion SPF50 $30