Seasonless seasons: Are you shopping for summer, winter or both?
The luxury fashion industry is re-inventing products and services that can cut across seasons
Long gone are the days when you began shopping for your fall and winter wardrobe in September, and your spring and summer styles in March.
Ever since seasons started getting shorter and the climate began changing and weather became unpredictable, retailers and designers are constantly at risk at a decrease in sales. This is why fashion moguls are now working with climate experts in order to stay ahead of the trend.
The luxury fashion industry is re-inventing products and services that can cut across seasons, generations and demographics.
Social media is steadily pushing us into a culture of immediate gratification, and consumers no longer want to wait for runway fashion to show up on the high street. Also, with today's never-ending flurry of selfies and blogs, from people all over the world desire the same things to wear regardless of the seasons.
Even though not every country has the same yearly calendar, fashion has become unified. It could be winter time in Australia and summer in Europe but people would be wearing same items only with different layers.
So now, "seasonless" dressing has become a necessity for today's fashionista.
As our lives become increasingly busy, we look for clothes that can fit loads of different situations. It's now less about statement pieces and more about making good wardrobe choices.
Easy layers
The look is based on lighter fabrics, easily transitional color palettes, and fluid silhouettes that are easy to layer with other pieces.
"Seasonless" dressing is about those precious pieces that feel timeless and can be worn again and again, yet are still interesting enough to get you compliments on Instagram.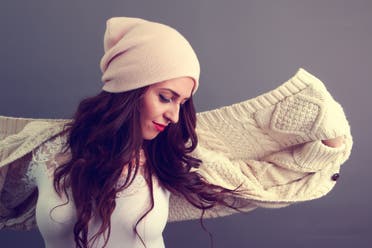 This desire to wear a piece the minute we buy it - the so-called "buy now, wear now" retail philosophy - is something Natalie Kingham, head of fashion at Matchesfashion.com, has noticed.
"Any collection that you can wear immediately drives sales. We think a lot about that when we're editing the collections," she says.
Net-a-porter.com, like many other forward-thinking online retailers, now has coats available in the European summer to suit customers in the southern hemisphere's winter.
Because global high-rolling fashionistas have the budget to travel wherever they want, the idea of a lightweight summer dress and seasonless garments available to buy all-year-round makes sense.
"We have to service the customer in the Middle East, Florida, Russia – everywhere," says Jennifer Baca, the managing director of Erdem, a London label.
Building a seasonless wardrobe may sound simple, but it isn't just about stocking up on basics such as a pair of black trousers or a simple cotton T-shirt. Nor is it solely devoted to classic pieces like a little black dress or biker jacket.
Instead, you need to put together a carefully curated collection of easy-to-wear essentials that should, in theory, still look modern a decade later – while (an important detail) still relating to your personal style.
Seasonless dressing is not about throwing on the nearest black thing you can find. Minimalist pieces ensure that you remain the focal point but should also serve to enhance and complement your natural beauty and personality.
Don't care about the colors
So, keeping in mind that clothes should be an extension of your personality, choose the basics.
Forget which colors are on trend. Instead, choose shades that complement your skin tone and that you can wear with confidence. If you like prints, choose styles that are iconic to a brand or designer you love. Dries Van Noten or Prada for example, always create timeless yet unique prints each season, making them the perfect addition to any wardrobe.
You might say it's boring dressing this way, but I believe it is actually the perfect opportunity to think outside the box.
Create a look that would be defined as stealth luxury with minimalist and easy silhouettes. The Row is a good inspirational brand for this effect, with beautifully cut T-shirts, cashmere sweaters and dresses and trousers in lavish fabrics.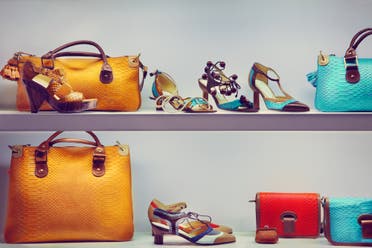 Putting together a luxuriously informal mood is the name of the game.
Denim is a perennial favorite and has made a huge comeback at brands such as Chanel, Louis Vuitton and Chloé, with styles ranging from formal trousers to skirts that are classic - but with a twist.
The 1970s boho look is back for a reason - designers resurrect it every few years, making it a style worth investing in.
You can also stock up on trousers with whatever silhouette you like, from cropped pieces to wide legs.
The shirt dress is a great piece and believe it or not is very versatile. Team it with pants, boots, sneakers, stilettos, cardigan, biker jacket, trench coat… the possibilities are endless.
Details play a starring role in any all-season wardrobe - they can transform a boring silhouette into something special. So it's also worth investing in items featuring unique fabrics or craftsmanship.
While clothes remain the foundation of any seasonless wardrobe, accessories are still vital. Spice up your seasonless look with shoes and accessories that in tune with the latest trends, just to stand out.
Now if you'll excuse me, I have to run. My furry Gucci slippers are waiting to carry me on another shopping trip around the air-conditioned mall.