Meet the Indo-Pak duo at the cutting edge of subcontinent fashion in Dubai
Top designers from both countries that use the power of social media to create a buzz
Unless you know them as business partners, chances are that Niti Gupta and Sadaf M. Khan would appear poles apart at first impression. Niti appears as the dyed-in-the-wool "Delhiite" with the mannerisms of a fashionista while Sadaf seems an unassuming socialite from Lahore.

That remains the case until you get them started on their mutual passion for Indo-Pak fabric, ornate designs and the latest fashion trends raging across the subcontinent. The passion is bound to be more pronounced if you catch them next to an exhibit.
One such event, the Ramadan Trunk Show, was held in Dubai last weekend. The buzz – created merely via social media and word of mouth publicity – was such that many had to huff and puff their way through traffic and parking pain. Those who managed to reach the downtown hotel had to contend with ladies trying to outdo each other to lay their hands on the dress of their choice.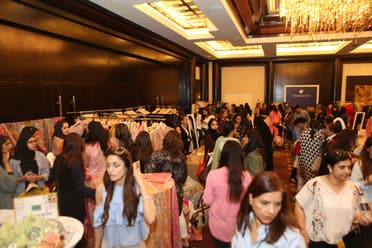 For the discerning eye – and most Indo-Pak ladies claim to have one – it is all worth the wait. Almost like art, Niti and Sadaf carefully curate the designers who display their products. They ensure that the most popular designers turn up and showcase their best products. From the end users' perspective, it is all about getting the best of both India and Pakistan.
In right company
Niti and Sadaf's company – Boulevard One – may be a one-stop shop for event planning, but their best is reserved for traditional Indo-Pak dresses. The two have put together 28 events around the world, exhibiting products of 500 designers from both the countries, and more. Their partnership began with charity events and has blossomed into a business relationship that has been ongoing for five years.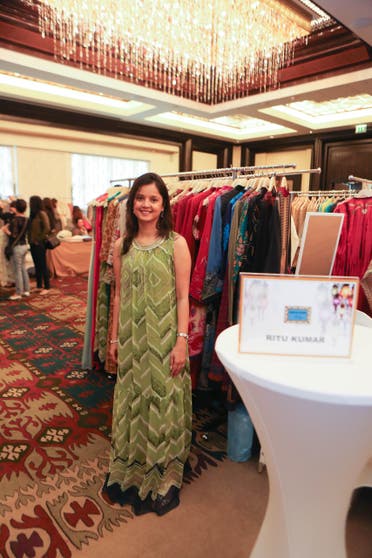 "Partnerships happen by destiny when you come across someone with a similar drive as yourself for a certain business and they can be from any country," says Niti, adding that they have indeed come a long way. However, it is the "trust for taste in exhibitors" that have made them household names.
Niti says Dubai's diverse population has its own unique fashion strength. "It does not need to follow the imported ideas," she says. It was this uniqueness that prompted them to organize exhibitions close to festivities, instead of establishing a permanent retail business. This has worked well, to the extent that ladies queue up hours before the doors open to these events.
Sadaf, who has an accounting background, says it is all about demand and supply. "All we have to do is to choose the right designers and post the date of our exhibit on our social media platforms. That creates enough buzz to get people to these exhibitions and empty the stalls," she says. Their latest event attracted top designers such as Ritu Kumar from India and the young and talented Agha Noor from Pakistan.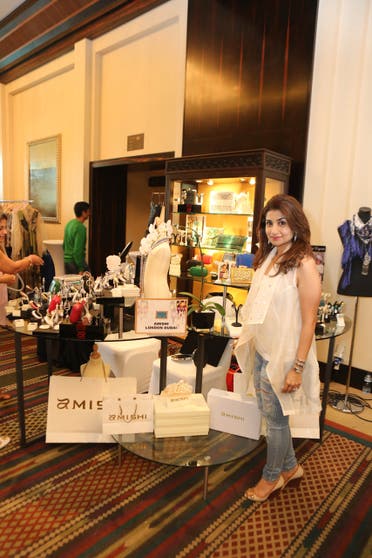 "Dubai is seen by many as a bridge between India and Pakistan and a melting pot for fashion. Cross border fashion has always been exciting and its accessibility is best in Dubai. Fashion here is up to date with what's in fashion in India and Pakistan," says Sadaf.
Indeed, fashion has brought the two countries closer and will seemingly continue to do so. There's certainly a yearning among fashionistas for something that's not available in your country; that little exclusive something. It is this gap that the duo seems to be filling, extremely successfully at that.