Stay radiant in Ramadan: Beauty tips for healthy skin during fasting
Keeping your skin healthy is as important as having a healthy diet during Ramadan
Keeping your skin healthy is as important as having a healthy diet during Ramadan. These tips will help you detox your skin during the holy month.
1. Hydration
Drinking enough water benefits your skin. Drink at least eight glasses between iftar and suhoor. Avoid drinking carbonated or sugary beverages such as soda and juices, as well as caffeine since it is dehydrating. If you do not like plain water, you can infuse it with fruits. It boosts your immune system, flushes out toxins, keeps you hydrated, and is calorie-free. Great combinations to infuse your water with are: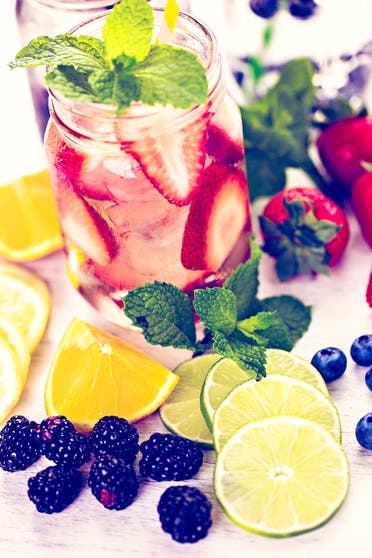 - lemon, cucumber, mint
- orange, ginger, strawberries,
- blueberries, raspberries, mint, lime
- lime, orange, lemon
- pineapple, mint, orange
2. Don't over-wash
During Ramadan, chances are your skin is dehydrated due to fasting. This can worsen by over-washing your face. If you need to cool your skin, use a fix spray instead. Store it in the fridge for extra coolness; this also gets rid of puffiness. Some recommendations are Evian Facial Spray, Clarins Fix Spray and Caudalie Beauty Elixir.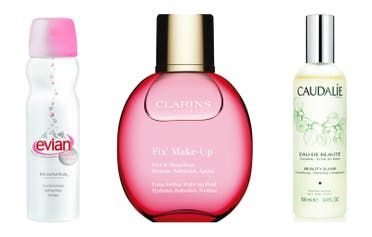 3. Sunblock
During Ramadan in summer, it is essential that your skin is protected from strong sun rays. Apply sun block during the day that is at least SPF 30, and reapply if you are outdoors for more than three hours. This sunblock offers full protection without clogging pores. Murad, Essential-C Day Moisture $60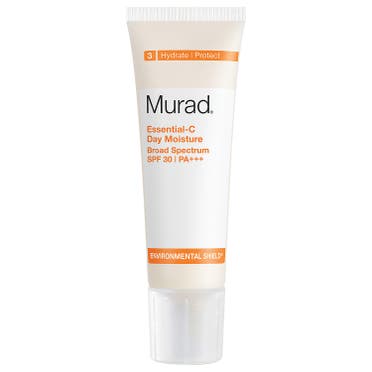 4. Eat foods that make your skin glow
If you want radiant, healthy looking skin even when fasting, raise your antioxidant intake during iftar and suhoor. Eat foods that are rich in fiber and antioxidants, such as berries, almonds, dark chocolate and pomegranates. Have a handful of berries of your choice - they are a great source of the vitamins and minerals your skin needs after a day of fasting.
5. Treat your skin
Use a facemask once or twice a week. Also, make sure to exfoliate regularly; depending on your skin type, you can exfoliate your face up to twice a week. This helps clear clogged pores, and your skin feels smoother and looks more radiant.
Exfoliating regularly also stimulates blood circulation in your face; this is great against water retention and puffiness, especially in the morning. Rinsing your face with cold water after exfoliating helps close the pores.
Glamglow, Powermud Dualcleanse Treatment $69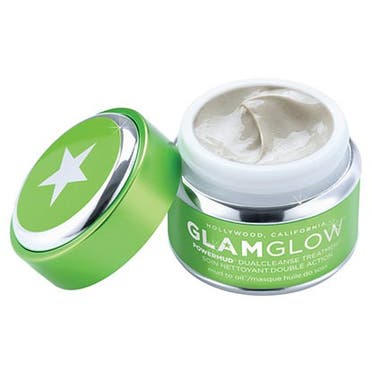 6. Moisturizing
After your daily skincare routine, it is important to moisturize your skin. Use a hydrating moisturizer that makes up for lack of water consumption during the day. For those with dry skin, use rich creams or oils such as Bobbi Brown Hydrating Cream and Kiehl's Daily Reviving Concentrate. If you have oily skin, use gel-based moisturizers that are high in hydration, such as Institut Esthederm Eau Cellular Gel or Bobbi Brown Hydrating Gel Cream.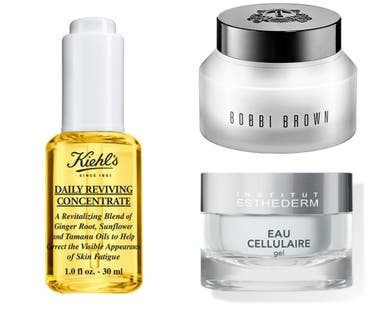 7. Supplements
After following all these steps, if your skin still feels like it lacks nutrition or certain vitamins, skin supplements contain vitamins and antioxidants that enhance its wellbeing. Supplements that are recommended for healthy skin contain vitamins C, E and A, as well as selenium and zinc. Take the recommended doses of each supplement during iftar and suhoor.