World domination: Why Korean beauty products are the next big thing
As the leading innovators in beauty, South Korea has be quietly been pushing the envelope on skincare technology for years
Snail mucus, bee venom and starfish extract. Recipe for a magic potion or the latest ingredients found in Korean beauty products?
As the leading innovators in beauty, South Korea has be quietly been pushing the envelope on skincare technology for years, essentially leaving the rest of us in the dust. Why? Well, according to data from Korean skincare brand, AmorePacific, Korean women undergo 26 to 27 steps in their beauty routine on average, whereas women in the US only use six to seven.
But it's only recently, with the arrival of e-commerce, that Korean beauty products, some downright wacky, have become readily available on the international market. And we're lapping them up in a big way.
Unlike some of the biggest beauty fads out there (butt-plumping cream, anyone?), this is no short-lived trend. There's more to our growing fascination with Korean beauty than fleeting fandom. South Korea now beats France as the number one holders of patented skincare products and technology in the globe.
And despite the fact that South Korea is also the world's largest market for plastic surgery, the skincare movement is as holistic as it is high-tech, with natural ingredients generally being favoured over nasty chemicals. A culturally-entrenched desire for fancy face, coupled with the country's cheap manufacturing costs, make the Korean beauty industry a force to be reckoned with.
Here's some of our favourites to add to your daily routine now.
Mizon All-in-one Snail Repair Cream, available at Peach and Lily
A bestseller, this lightweight gel contains 92 percent snail extract, with the slippery little suckers aiding everything from skin renewal to elasticity. Users have reported smoother skin and faded acne scars.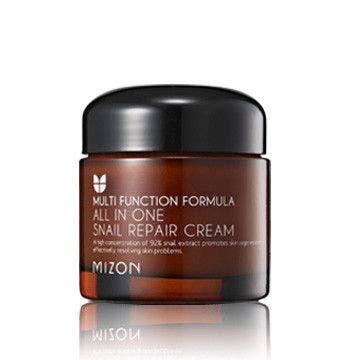 J.One Hana Cream, available at Sephora
Good enough to eat, but not recommended. This wrinkle-fighting face cream comes individually packaged in tiny spheres. Each little ball of goodness contains ingredients including fullerene, which soaks up free-radicals, fermented black tea and sea daffodil extract. Advocates say it noticeably smooths fine lines.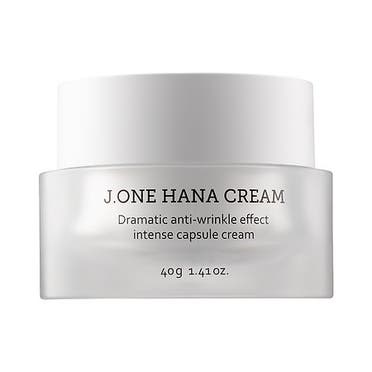 Skinfood Everday Green Tea Facial Sheet Mask, available at Soko Glam
When it comes to at-home pampering, this Korean invention has changed the game. This disposable sheet mask is infused with green leaf extract and fans claim it helps with redness, hydration and brightens dull skin.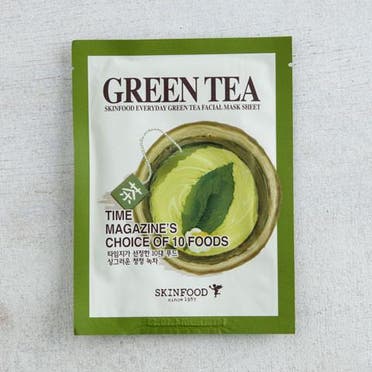 TONYMOLY Egg Pore Blackhead Out Oil Gel, available at Urban Outfitters
The answer to all your blackhead woes, this oil comes in cute egg packaging and contains camellia flower extract and botanic nutrients to reduce the appearance of blackheads. Some users claim to have experienced dramatic results, others not so much.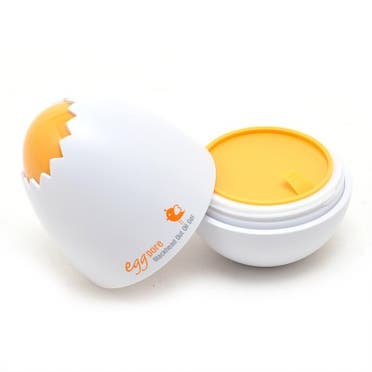 AmorePacific Treatment Enzyme Peel, available at Sephora
Another favourite flying off the shelves, this exfoliator contains natural papaya enzymes, which help to even out skin tone and remove dead skin cells. With a whopping 823 reviews on Sephora, purveyors of the product say its gentle on the skin and fades acne scars and discolouration.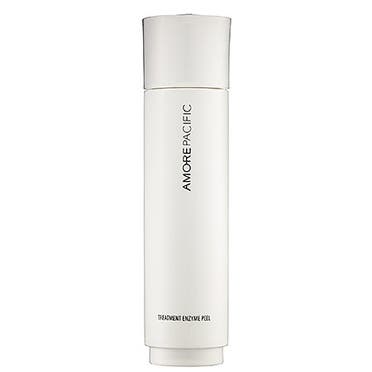 Nature Republic Bee Venom Roll On Spot treatment, available at Amazon
Bee venom fools your body into thinking it's under attack, which triggers collagen production. Made up of 77 percent bee venom complex, fermented milk, sugar and salicylic acid, this ointment helps to soothe acne and dry out spots.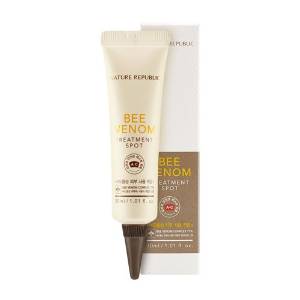 Skinfood Egg White Pore Foam, available at Soko Glam
Egg whites are the secret ingredient inside this deep cleanser. Rich in amino acids, protein, and collagen, the whiltes are said to boost the skin's natural oils and minimise the appearance of pores. Users love that it does the job without drying out your skin.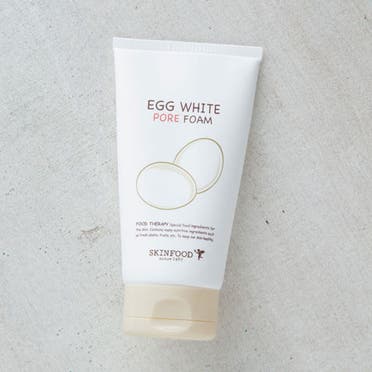 Peripera Peri's Cushion Lips, available at Soko Glam
A cushion-tip applicator delivers a tint of vibrant colour, while ingredients of rich shea butter help to keep your lips dewy. Reviewers of the product love it's long-wear and matte finish.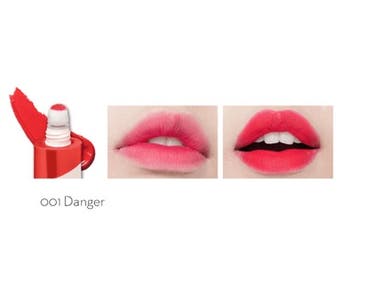 Mizon Returning Starfish Eye Cream, available at Amazon
Cell renewal is the basis behind this seemingly bizarre ingredient. Just as starfish are able to regrow lost limbs, the theory here is that this eye cream works in a similar way to restore your skin's appearance and texture.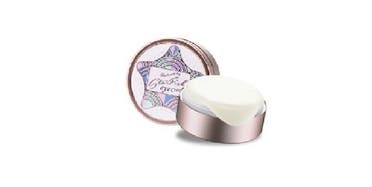 Gold Premium Modeling Rubber Mask, available at Peach and Lily
Similar to a sheet mask, this product comes in a gel-like substance, which you apply all over your face. As the product transforms into a thick rubbery mask, ingredients of gold and rich botanicals provide intense hydration and rid your skin of impurities. The best bit? Peeling it off.