Bye, bye cat-eye? Top 8 eyeliner looks that are hot right now
Beyond basic black, there are an infinite amount of eyeliner looks you can create
Eyeliner looks seem to be making a huge comeback this season. There are no rules either, from double graphic liners to metallic blues and not to mention, the classic cat-eye look. Beyond basic black, there are an infinite amount of eyeliner looks you can create.
1. Cleopatra
The "Cleopatra" is a favorite for most Middle Eastern women as it beautifully defines their almond shaped eyes. Don't be shy when creating the liner, allow it to be bold and beautiful. This sultry statement look, a la Elizabeth Taylor in Cleopatra, brings all the attention to your eyes especially when paired with nude lips. Make sure you're lids are primed first, and then use your favorite waterproof eyeliner – the blacker, the better. Start by lining your upper and lower lash line then connect the two lines at the outer corners of your eye. Finally, create a sharp and bold wing that extends from the outer corner of your eye. Finish off by sharpening the wing with the help of a flat brush and concealer.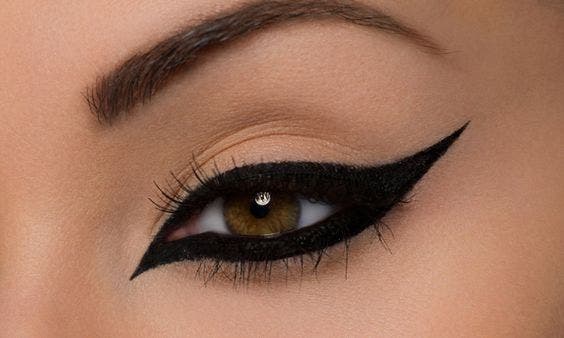 2. Double wing
If you've mastered the cat eye and want to try something new, try this over-the-top double winged look. It's striking in a subtle way, and surprisingly easy to pull off. Carefully draw a winged line parallel to the winged line on your upper eyelid and leave some space in between them. When drawing on the lower line, make sure to use a sharp eyeliner brush; this helps you to have more control over the sharpness of your eyeliner. To accentuate the look even more, subtly fill in the empty space between your two liners using a white eye pencil or eye shadow.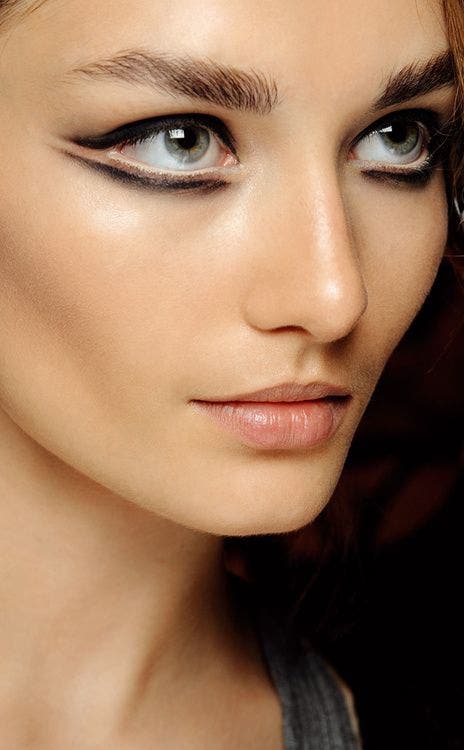 3. Street style liner
This is a liner that's popular amongst the everyday woman. Its easy, doesn't require much effort or products - and the best part is: the messier, the better! This look has been spotted a lot on the latest runway shows, it's described as grungy, punk, almost like a subtle Smokey eye look. Achieve this look easily by lining your lower lash line using a black or brown eye pencil. Then take a blending brush and blend out all the harsh lines. Finally fill in your waterline with the same pencil, add a coat of mascara and you're good to go.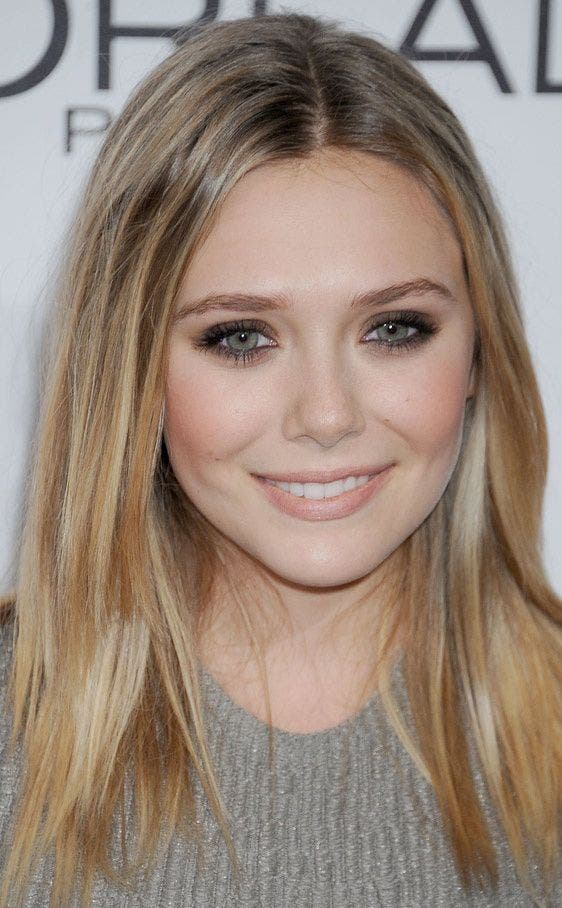 4. Smudged cat eyeliner
The cat eyeliner is no doubt the most popular liner. If you can't be bothered to try and perfect your liner, or, you don't have a steady hand for it, try a blended version of it. The only tools you need are an eye pencil, blending brush and some scotch tape, which helps you to create a symmetrical wing on both sides.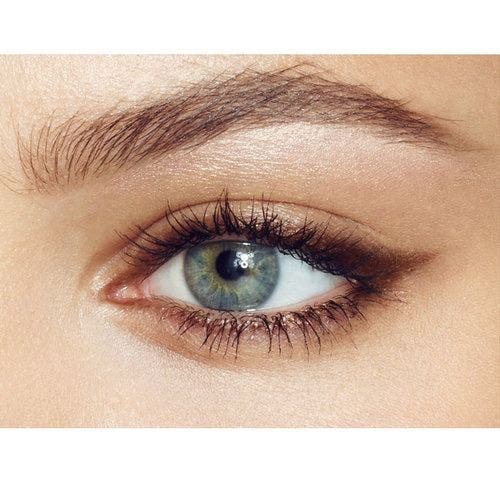 5. Ombre blue
First there was ombre hair, then there were ombre lips and now there's even an ombre look for your eyes. It's a gradient liner that starts white then transitions to a bright blue on your waterline. It's a fresh way to rock this everlasting trend, you can even use neon colors too.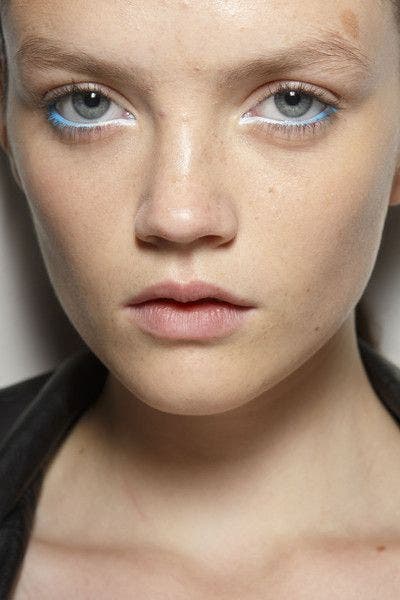 6. Graphic liner
This isn't exactly an " every day" type of look, but it certainly is gorgeous enough to try at least once, maybe for a themed party? If you're bold enough to try it, make sure to use a long-lasting waterproof eyeliner because you don't want to end up with a smudgy look by the end of the night.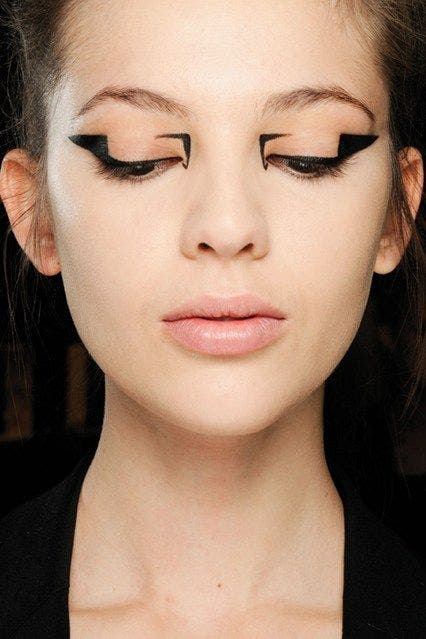 7. Halfway cat eyeliner
Most women are used to drawing their cat eyeliner starting from the inner corner of the eyes. Rather than drawing a full cat eye starting at your inner corners, begin in the middle and work your way out – this is great for those with hooded eyes in particular. This technique helps to create a more flattering and feminine touch to the shape of your eyes.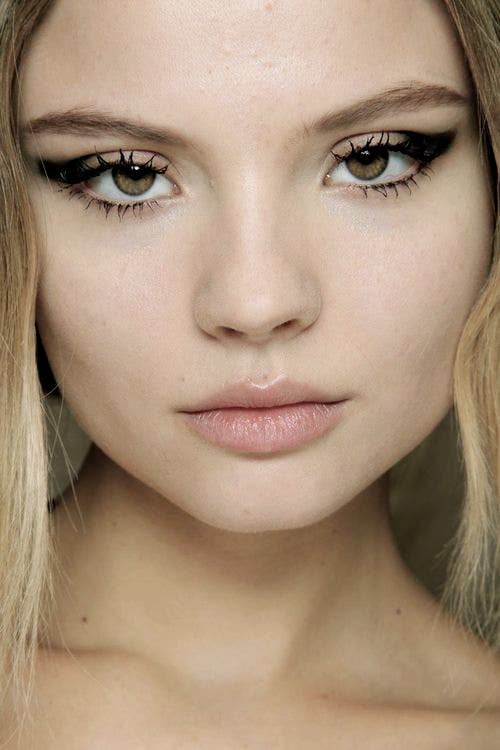 8. Classic 60s liner
Inspired by the 60s style icons such as Brigitte Bardot and Audrey Hepburn, this retro look is still as popular today. It's quite easy to achieve too, start by drawing the outline of your wing, and then extending the line along your crease to the inner corner of your eye. Using short strokes, fill the empty space inside your outline using your eyeliner. Keep the color of your brows soft so that it won't take away the attention from your eyeliner look.