Surprising celebrity beauty secrets we learned from Snapchat
Recently, everyone from the Kardashian sisters to Kate Hudson have been using the app to share gems of beauty know-how
If you're yet to experience the wonders of Snapchat, you need to get on board stat. If you're not sure how to, here's a quick guide. This year, the photo and video-sharing app replaced Instagram and Facebook as the 'most important social network' for teenagers in the US.
According to research by US investment bank Piper Jaffray, 28 percent of youths aged between 14 and 19 prefer the app to any other. But it's not solely the domain of under 30s. As Kate Hudson illustrates, you're never too old to snap. In the world of Snapchat, what we post is there today, gone tomorrow. And when it comes to celebrities, that's part of the intrigue.
So what makes Snapchat so awesome? Anything that gets uploaded disappears after 24 hours, which leaves less room for smoke and mirrors. Follow the right influencers and check for updates regularly, and you'll stumble upon some valuable info.
Recently, everyone from the Kardashian sisters to Kate Hudson have been using the app to share gems of beauty know-how. Where once we waited weeks, even months, to find out how Hollywood's elite maintained their famous faces (albeit via a third party), now home beauty hacks of the A-list are being broadcasted in real time. Once you get a hang of it, you'll wonder how you ever lived without it. Here's some of our favourite celeb beauty secrets.
Apply body oil before you work out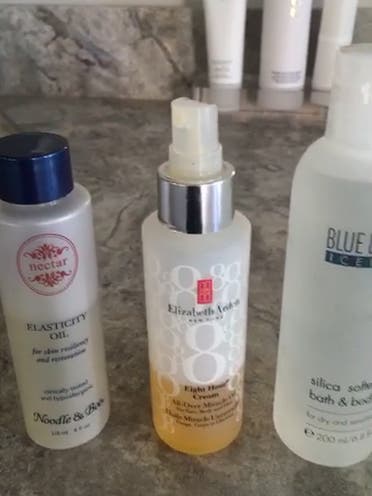 According to the queen of sheen, Kim Kardashian West, the best time to wear body oil is when you're pounding the pavement. "I've heard if you put it on before you work out you get really firm skin and no wrinkles," she said while sharing three products she claims to rotate between daily: Elizabeth Arden's Eight Hour Cream All-Over Miracle Body Oil, Blue Lagoon Iceland Silica Softening Bath & Body Oil and Noodle & Boo's Elasticity Oil.
Try an LED mask instead of a facial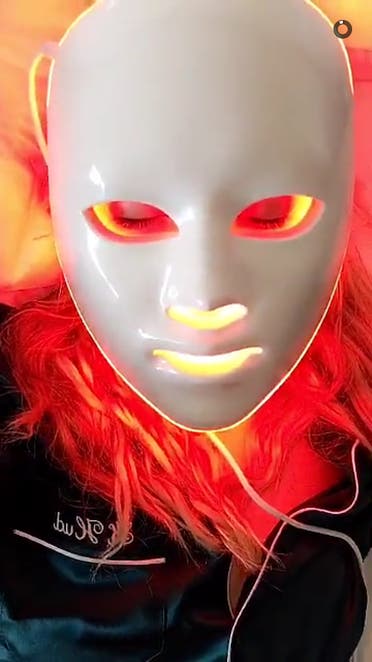 If Snapchat has taught us anything, it's that Kate Hudson is hilarious. Genuinely. And a bit bonkers, too. Between prepping for night shoots and nailing filters with funny accents, she likes to take some time out for a little DIY pampering. She recently snapped herself trying out an LED light face mask, which looks terrifying but claims to boost collagen production.
Listen to what your friends are saying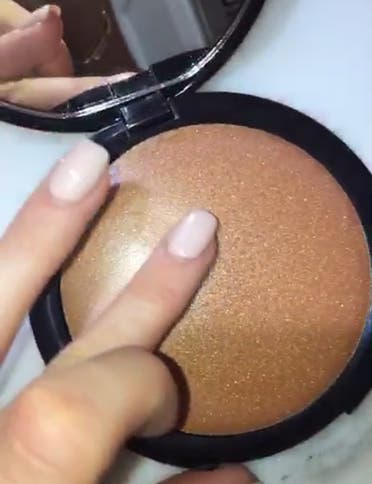 In the world of make-up, recommendations are everything. We all know King Kylie cannot get enough of her own face, which is why she probably snapped herself spending almost $1,200 at Sephora recently. But, proving she really IS just like the rest of us, she then revealed she invested in this BECCA X Jaclyn Hill Champagne Pop highlighter because her best friend Jordyn swears by it.
Pain equals beauty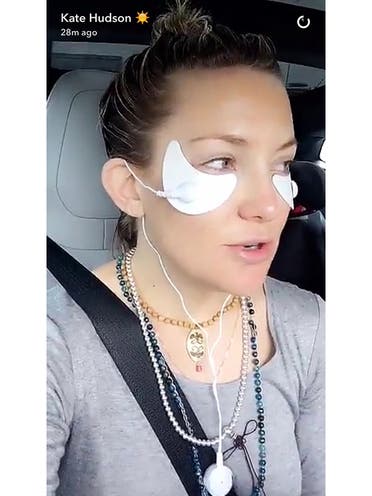 If her creepy LED face mask wasn't already an indication, Kate Hudson isn't afraid to try new things. In the past few months she's twice snapped videos of herself undergoing an anti-ageing 'electro shock' under-eye treatment, and once even while driving a car. Apparently the device sends electrodes to the area, which tightens the skin. It's no walk in the park, though. "I'm in so much pain," she said, before raving about the results in a later snap.
Tired and emotional? Try a facial peel
We all have our own little ways to help us recover from lack of sleep. And it seems the eldest Kardashian sister relies on facial peels to get her groove back. Kourtney recently snapped a video of herself covered in the Manuka Doctor ApiClear Purifying Facial Peel. "I've had two nights out in a row... and I need some peel time," she said to her followers.
Decollete cream is the next big thing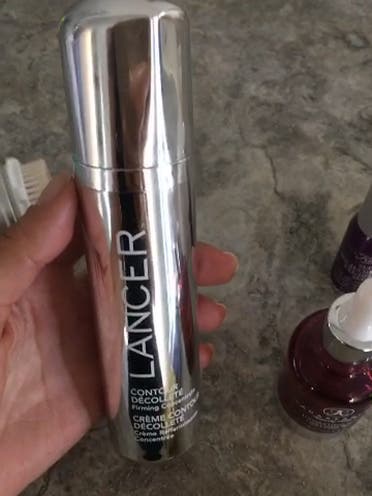 It's long been known that we need to take just as much care of our decolletage area as we do our face. But in the last few years, the arrival of decollete creams are urging us to spend more on yet another beauty step. But is it all just a gimmick? Kim Kardashian West thinks not. Her recent snap shared the steps in her daily beauty regime, which include this Lancer Contour Decollete cream.