Shoot for the stars: Mideast fashion bloggers share success secrets
It's no secret that the blogging industry is booming
Thinking about becoming your own boss? Using the Internet as your own creative outlet? It's no secret that the blogging industry is booming; from glamorous photo shoots, designer collaborations, brand endorsements, and front row seats - how do they do it? Is the question most frequently asked when it comes to bloggers.
It's a phenomenon that can almost seem too overwhelming to try. Where to begin? We spoke exclusively to three of the region's most popular style bloggers to pick their brains on why and how they turned their digital destinations into full-time successful businesses…
Name: Kat Lebrasse | Age: 34 | Nationality: Australian
1. Why blog and how did Lebrasse.com come about?
I was carefree and traveling the world as a flight attendant but I didn't feel fulfilled. I lacked creativity and drive and I was craving something to sink my teeth into and feel passionate about, so I started blogging. I actually had the domain name purchased for over a year before I even decided to start the blog as I had always had it in the back of my mind that I wanted to do something for myself eventually.
2. What do you feel are the key elements in maintaining a successful blog and to keep people reading?
I definitely think being genuine is one of the biggest attributes that keep people interested. If it doesn't seem like you're genuine, then there's no reason for anyone to pay attention. I personally also think relatability is key. While many successful Bloggers are covered in Chanel this, Louis Vuitton that and Gucci something else, the reality is that those big-ticket items aren't affordable to the majority of the population. Don't get me wrong; I love the luxury brands as much as the next person, but I'm also a sucker for Zara and Gap on any given day.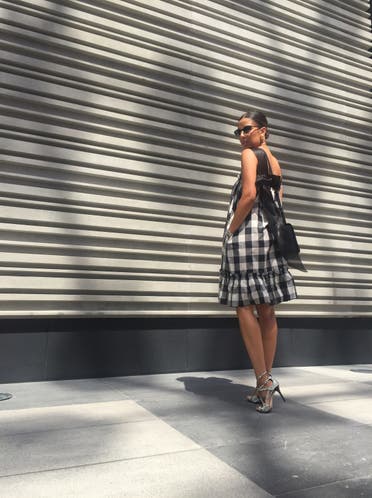 3. How long did it take to get noticed and were any key strategies implemented to do so?
I was pretty strategic in getting myself noticed once I knew what I wanted to achieve with the blog. Initially, it was just a creative outlet for me, but when I realized it could potentially be a business, my mindset changed. I spent hours trying to find contacts for as many PR agencies as I could in Dubai and introducing myself to them over email. Although I didn't yet have much to offer, I created a Media Kit to show people that I was serious from the beginning. I then spent more hours finding ways to get exposure, to get my name out there and to make it impossible to be ignored. I'm stubborn like that! I chased every lead and made as many contacts as I could and turned up to just about everything I was lucky enough to be invited to. Eventually, I started getting invited to so many things that I had to turn things down. When this started happening, I figured it was then that I had been noticed.
4. What's the best and most challenging aspect of being a Blogger?
The best aspect of being a Blogger is answering to myself. Being able to choose what I want to take on and what doesn't work for me without being questioned. I love that I choose my own hours, I work from home and no day is ever the same as the other - it's very exciting. The most challenging aspect is keeping on top of ways to keep my content interesting and engaging. I feel like I'm learning and developing every day, which I both love and hate! When I look back on my posting habits and style of even just a year ago, I cringe. As technology develops, we have to keep abreast of the changes, new apps and constantly learn ways to create ideas that keep our content-hungry audiences satisfied.
5. What's your approach to social media and how do you use it to your advantage?
Social media is more or less my life. As a Blogger, it is undeniably an absolute necessity. Having said that, I don't think it's necessary to be using every social media tool just because it's available. For example, I'm not particularly a YouTube user. It's certainly useful, but as I'm not much one for creating my own videos, it's not currently for me. Instagram is without fail, my go-to social media platform and all of my content is created with it in mind. Second to that is now Snapchat, then Facebook and Twitter. I post to social media everyday, I believe it helps me maintain a relationship with my audience so that they can feel like they're a part of my day, everyday.
6. How has your career elevated since starting your blog?
When I started Lebrasse.com it was simply a creative outlet, almost a style journal. It was followed mostly by my family, friends, and friends of friends. Now it's my full-time job. I have set up a home office, I have an assistant and I'm never-not working on it. Back in the beginning, I was scanning my emails hoping to be invited to the latest fashion collection preview with hopes that perhaps that fashion brand might eventually contact me to collaborate. Now, I'm pursuing collaborations myself and pitching partnerships to brands that I personally would like to work with. On top of that, the blog has led me to contribute to several print publications, which has also been an amazing development for me.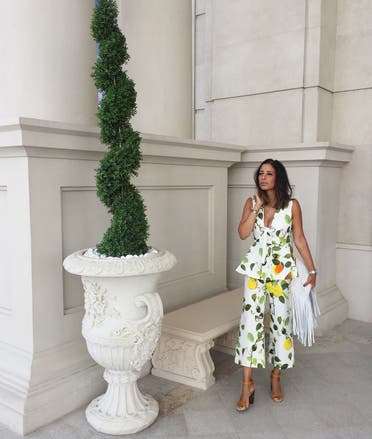 7. What top tips do you have for anyone wanting to head online and become their own boss?
Do it! The sooner, the better! But also, do your research. Find your niche, what makes you unique, what will make you  standout and then run with that. The digital world might be heavily saturated with Bloggers, but there's always room for more, new, fresh content.
Name: Paul Ramos | Age: 28| Nationality: Filipino
1. Why blog and how did thestylechoreo.blogspot.com come about?
Fashion is my passion. I enjoy putting looks together, dressing myself and dressing mannequins as a Visual Merchandiser for a British clothing line; it's my other job when I'm not blogging. My blog is an extension of my personality and a place I like to showcase my creativity. The Style Choreo makes sense simply because I am dancer at heart and stylist in profession and I believe that dressing up is like dance choreography- everything should be synchronized.
2. What do you feel are the key elements in maintaining a successful blog and to keep people reading?
Having a strong sense of personal style, creativity and consistency. Content is key and sharing interesting ideas is what my audience enjoys the most. Sharing wonderful experiences and creating beautiful pictures.
3. How long did it take to get noticed and were any key strategies implemented to do so?
The Style Choreo has been running for over 3 years now. I think it's just about being consistent with what I share on my blog and my social media channels.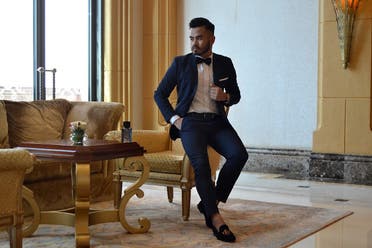 4. What's the best and most challenging aspect of being a Blogger?
Well, for me, having a full-time job and a full-time blog has always been a challenge. Impeccable time management has to be on the top of the list especially I am based in Abu Dhabi. Going here and there for meetings and events is absolutely exhausting. However, I've been doing this for quite some time now so, I've started to get used to it.
5. What's your approach to social media and how do you use it to your advantage?
Social Media has definitely played a huge part with helping me to promote my blog - especially through Instagram. We spend a lot of time on the Internet and our multiple social media accounts. It's great because most of the brands I love are now connecting with me through social media for collaborations, future projects and many other things.
6. How has your career elevated since starting your blog?
In many ways – everything! I get a lot more projects now and brand collaborations. Being noticed in the public and meeting my followers brings me so much joy and of course, being considered as one of the Top Bloggers in UAE.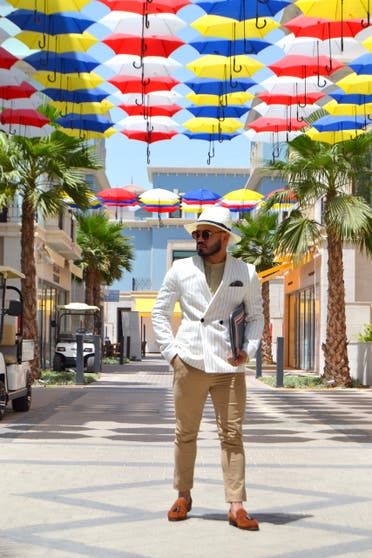 7. What top tips do you have to anyone wanting to head online and become their own boss?
Just be true to yourself. Do what you love and love what you do. Be passionate in everything and always be consistent.
Name: Natalia Shustova
1. Why blog and how did Shoestova.com come about?
Fashion was always a big part of my life. Even when I was a little kid, I always tried to keep my style very personal. I never really noticed the possibility to showcase my unique style and combination of clothing apart from wearing them to school, to university or to the office. I was always hoping one day I would have a career in fashion. Although, I chose a completely different career path and decided to be a lawyer but even as a lawyer I always looked very different to my colleagues. So, blogging was always part of the agenda. A few years ago there were no blogs, it had no shape or name so for me the idea of sharing my style with a bigger audience was always something I was very excited about. It took me a while to be brave and begin but it became my hobby, which I started out sharing through social media. However, It's not just clothes only – I'm a shoe person and a huge shoe collector and my love for fashion usually starts with shoes. Many of my friends knew about my addiction to shoes and knew that I was spending all my money on them. I was always up to date with the latest shape, style, designers etc. My nickname became shoes mixed with my surname, Shoestova, which is actually spelt completely different in English but when you hear it you know in some way that it's related to shoes. My Instagram began to grow and I realized people wanted more, so I thought it would be a lot more visually interesting to share them on a website. It's now a team of people who are working very hard to create something to inspire women all over the world.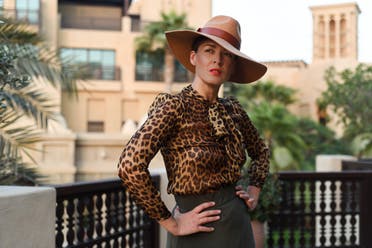 2. What do you feel are the key elements in maintaining a successful blog and to keep people reading?
There's a big difference between having a blog and having an online magazine; it's a very personal thing. There's a team of people communicating with people in my own language too, sharing my own tips, my own style and my own vision and it's completely my own approach. I think to be successful you have to be consistent, you have to deliver quality images and content and to be more attractive, you have to be very genuine. Nobody today wants to read very soulless press releases etc. People really have to want to listen to your opinion. People need to feel like they are communicating with a friend. You can't ask certain things to a magazine, so I love that people will message me and ask what they should buy etc. It's so important to be useful as we're now in a time when people have no time for anything. So for them to take 20 minutes out to visit my website, they will discover information and something they won't get anywhere else.
3. How long did it take to get noticed and were any key strategies implemented to do so?
It took me about 3 years to grow my audience to 100,000 people organically and it took a lot of hard work. There's many, many different ways to get noticed. You need to have social media channels that are open to absolutely everyone. It's important to really understand your platforms and to understand exactly what your website is about. You have to share your talent; you might be an amazing singer or an amazing fitness guru etc – share your skill that people will like and in a matter of time you will be noticed. There are lots of tips when it comes to making your Instagram or twitter etc become more popular faster but be different and stick to what you know best. I'll never share images of dogs or peonies for example as I'm strictly showing my personal style and my unique way of dressing. When people come to your page, they need to know why they are visiting it. Even if I get people smiling when they look at my images – I'm super happy!
4. What's the best and most challenging aspect of being a Blogger?
Probably the name, it's very interesting. As you know, I'm a lawyer and I have a very serious job so when you meet a group of very serious people and they ask what you do and your reply is 'I'm a blogger' they always say 'sorry, so what exactly do you do?' So making people understand that it is a serious job, which requires lots of time and that we do really work can be difficult. I'm working as a model, a stylist, an editor, a business developer etc and it's very time consuming. There's lots of competition and you have to make sure you're not copying or repeating and staying true to who you are. Some people know that we are spoilt in some ways; we're gifted, we travel and we get to meet some truly incredible people and it takes time to explain that we do operate a big business.
5. What's your approach to social media and how do you use it to your advantage?
At first I didn't take it very seriously. But, my social media sources are now a big part of my brand and I treat it as it's own business. It's very much a part of your own PR and your own reputation but in general I use it as a source of inspiration for people that are following me. It's also a source of income and a source of entertainment because I'm trying to bring entertainment to people's lives.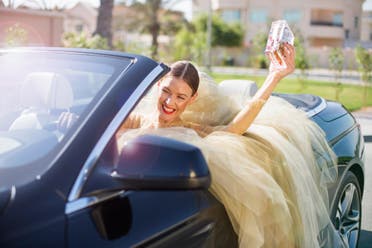 6. How has your career elevated since starting your blog?
I try to keep my two careers separate as talking about fashion is not the same as talking about money finances or law and business related issues. It just helped me meet so many people, it's not about the career in general but I'm trying to build my business and make it more and more successful and build something on top of what we have already created. It's more about satisfaction of my dreams and that oneday I would be a part of a real fashion week. In my very short fashion life of 3 years, I have been to incredible fashion shows, met the most iconic fashion designers and I was able to give my opinion about their collection. Sitting somewhere next to Anna Wintour was the dream and the first time it happened I was like 'please somebody wake me up!' for me, that's a huge achievement.
7. What top tips do you have to anyone wanting to head online and become their own boss?
Make sure that if you choose to be a blogger or a social media personality that you know exactly what you want to do. Have a strategy and have a business plan and always have a plan B - I never gave up my work even though my blog became profitable. It's important to know who is going to support you, who are your team, who you are, where you want to be and how you are going to make it happen! If you want it to become your business, don't expect it to pay immediately; it's a business where you have to work for free for quite a long period of time but you'll have an extremely fantastic journey, full of fun, enjoyment and tears, but invest yourself completely into it and it will be a success.
Save
Sa

Save