The latest beauty trends to fall for this autumn
From edgy punk to soft romanticism, some of this season's runway looks have even been inspired the quintessential Middle Eastern woman
As the weather cools, make-up lovers can look forward to a host of fresh trends. From edgy punk to soft romanticism, some of this season's runway looks have even been inspired the quintessential Middle Eastern woman.
This season also celebrates the notion that evolving style is all about how beauty interplays with, and against, fashion. What makes make-up work is about the styling of the entire look; it's the contrast that keeps things looking fresh.
Bold lips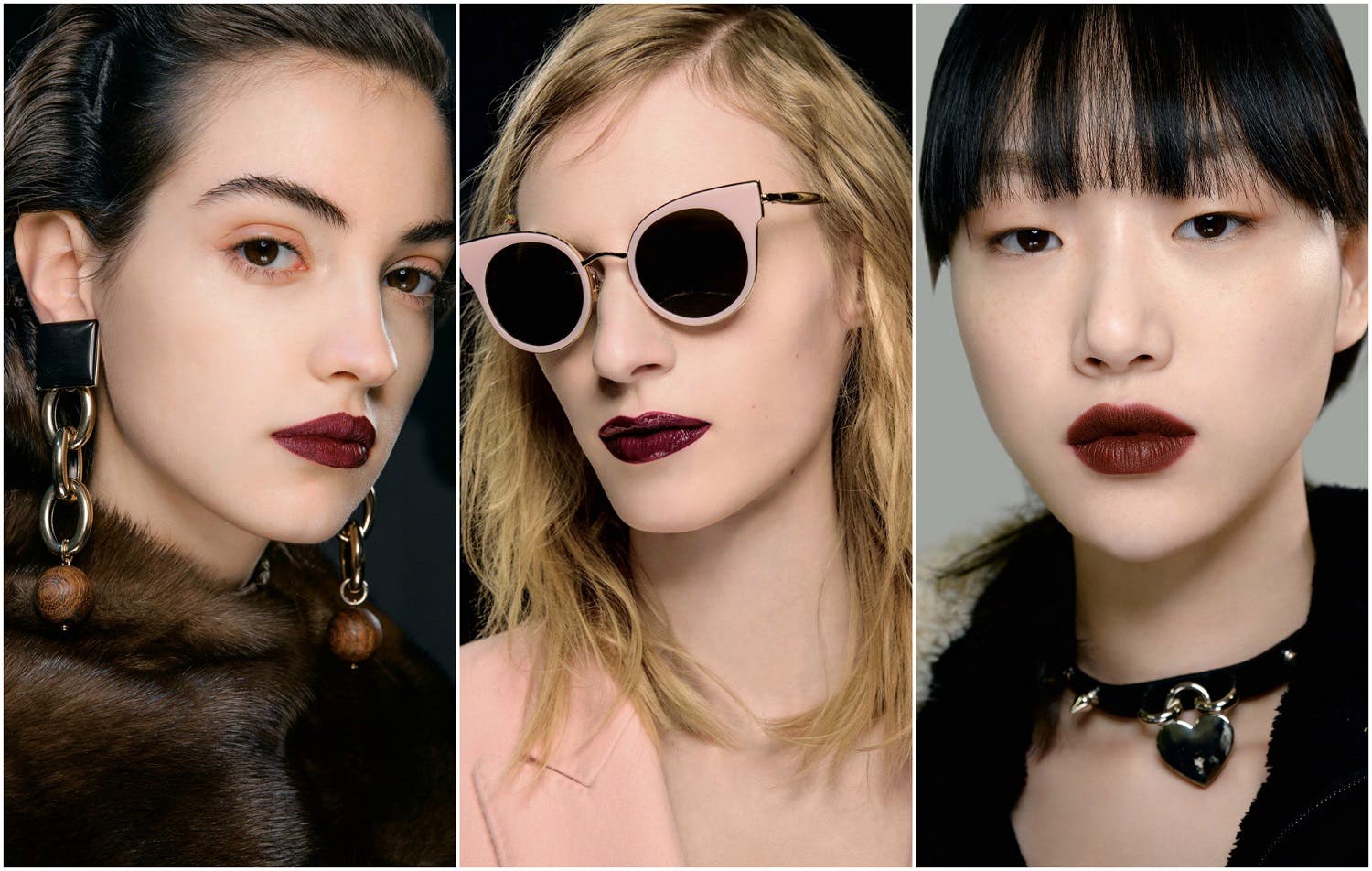 A classic autumn make-up look is incomplete without a bold pout. Burgundy lips are re-worked with a deep, brick-tinged red but worn with simple pared-back skin and just the lightest touch of rust and caramel shades on the eyes to keep it modern. Whether burgundy, plum, matte or glossy lips, the bold pout gives immediate character to the face.
Bushy, bold brows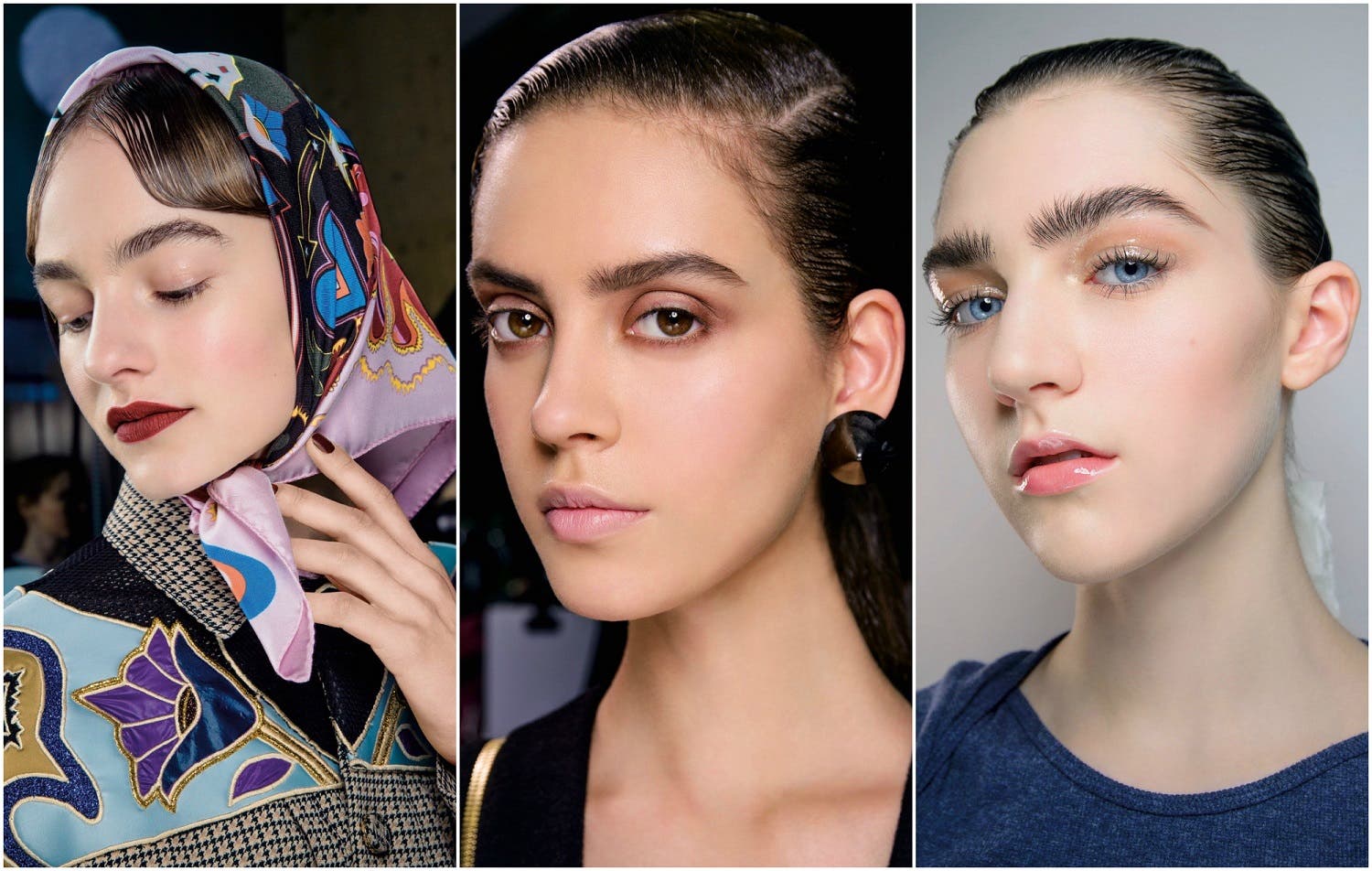 Having bold brows is the most youthful looking trend. The trend a la Cara Develingne hasn't slowed down yet and isn't planning on going anywhere.
Eyeliner looks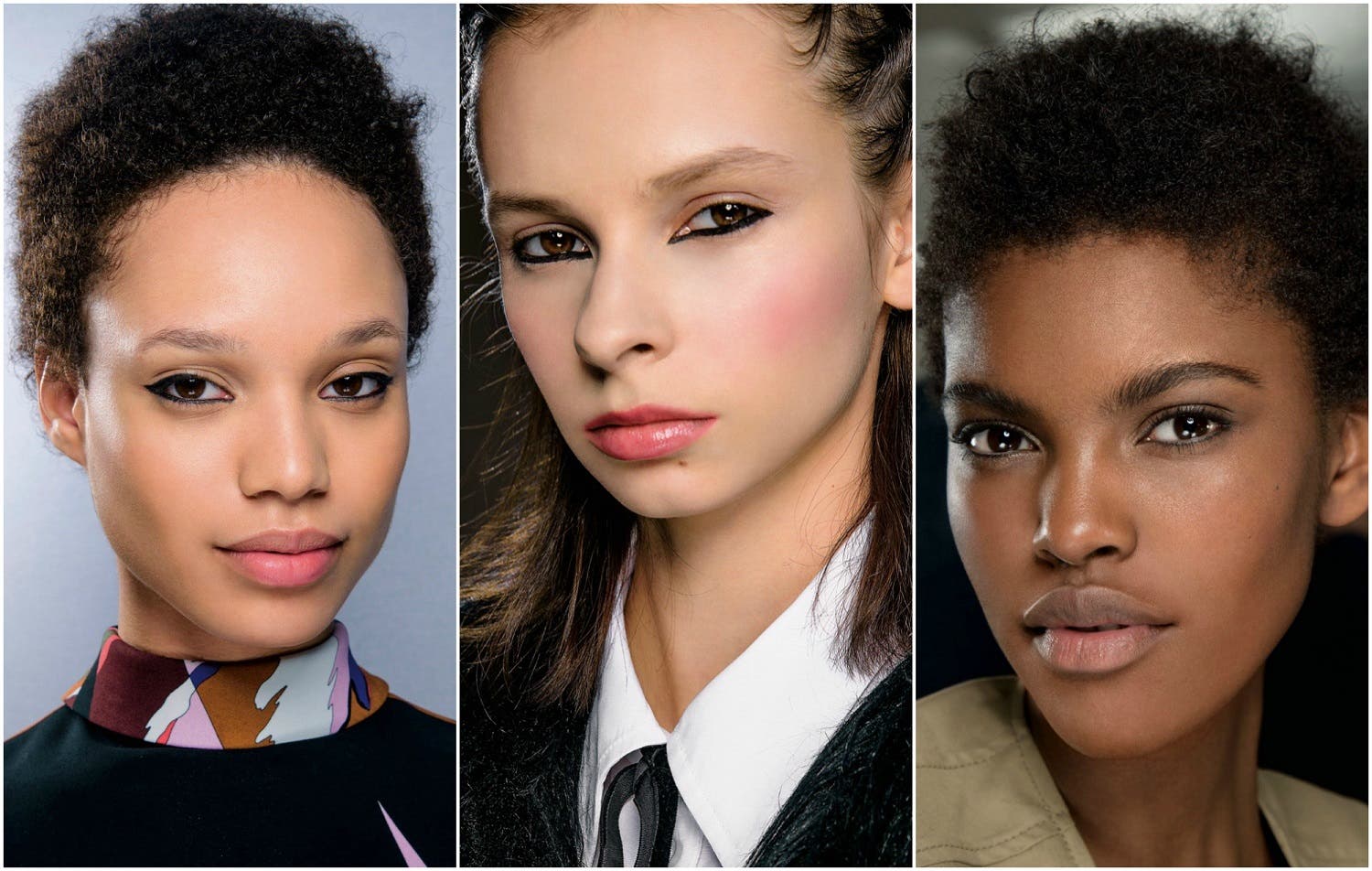 Arabic-style eyeliner is making a huge comeback. A sharp triangle at the inner corner of the eyes and winged cat eyeliner is all the rage. There are no rules when it comes to eyeliner, whether you like a thin line close to the lash lines, a typical cat eyeliner or lining your waterline using kohl, it's all possible.
Minimal make-up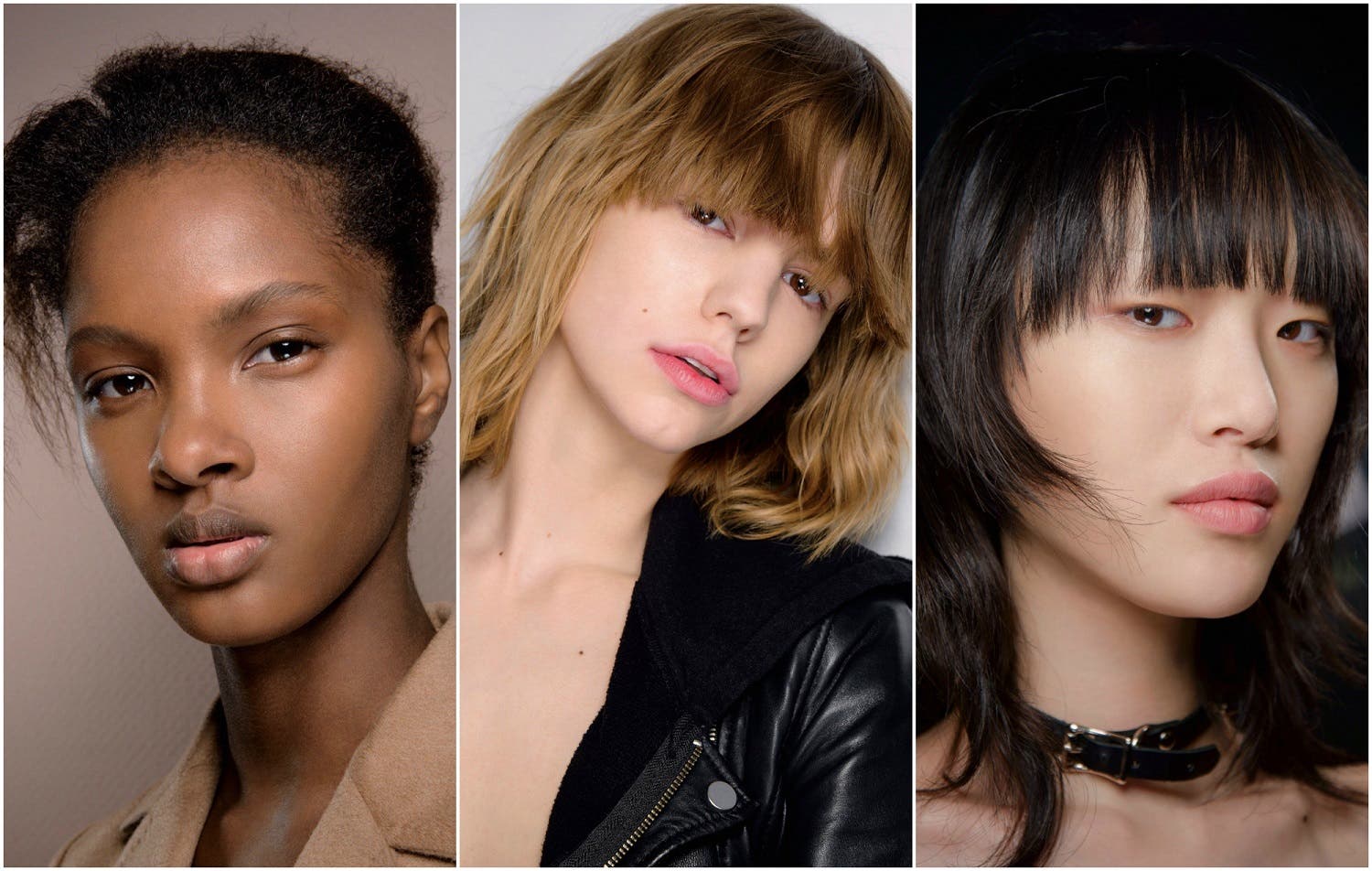 A minimal make-up look is probably is the most practical look for the woman who is constantly on the go. Renaissance beauty is all the rage, with only concealer, mascara and lip conditioner used to create a simple, feminine look – skincare is huge part of this trend as well. It was all about having fresh-looking skin and defining the face using makeup. Velvety and silky-smooth skin is in; not too matte or powdered and not dewy either. Strengthening features with neutral color placement to create an ever-so slight contour. Pink blush or bronzers are used on the cheeks and brows have been kept natural looking.
Everyday smoky eyes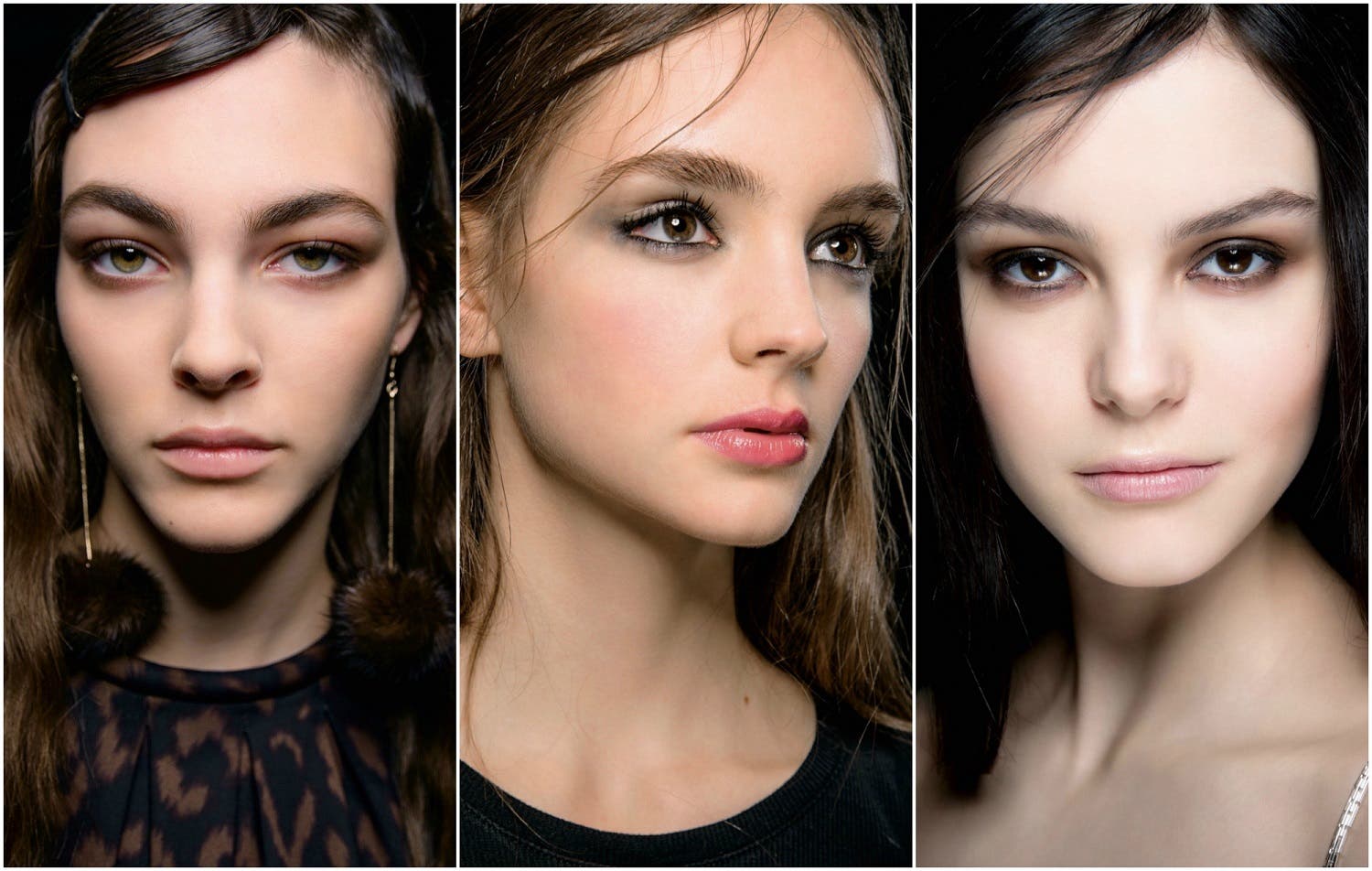 Effortless and messy Smokey eye looks, something that we've all worn, is on trend this season. The partied- in, lived-in, worn-in makeup means sultry, blended eye shadow in ashy stone-greys and browns, rubbed off liner and creased kohl. An antidote to sharp lines this season is kohl pencil and blurry mineral shadows. The inspiration for this look comes from the girl who's done her makeup in the morning and left it untouched – at the end of the day it looks smudged, worn out and far from perfect. It's a realistic effect after having worn eye make-up all day long. What makes a smudgy eye feel relevant for now is its unlabored effect. The idea of the built-up, product-laden "smoky eye" is losing appeal.
Glossy lips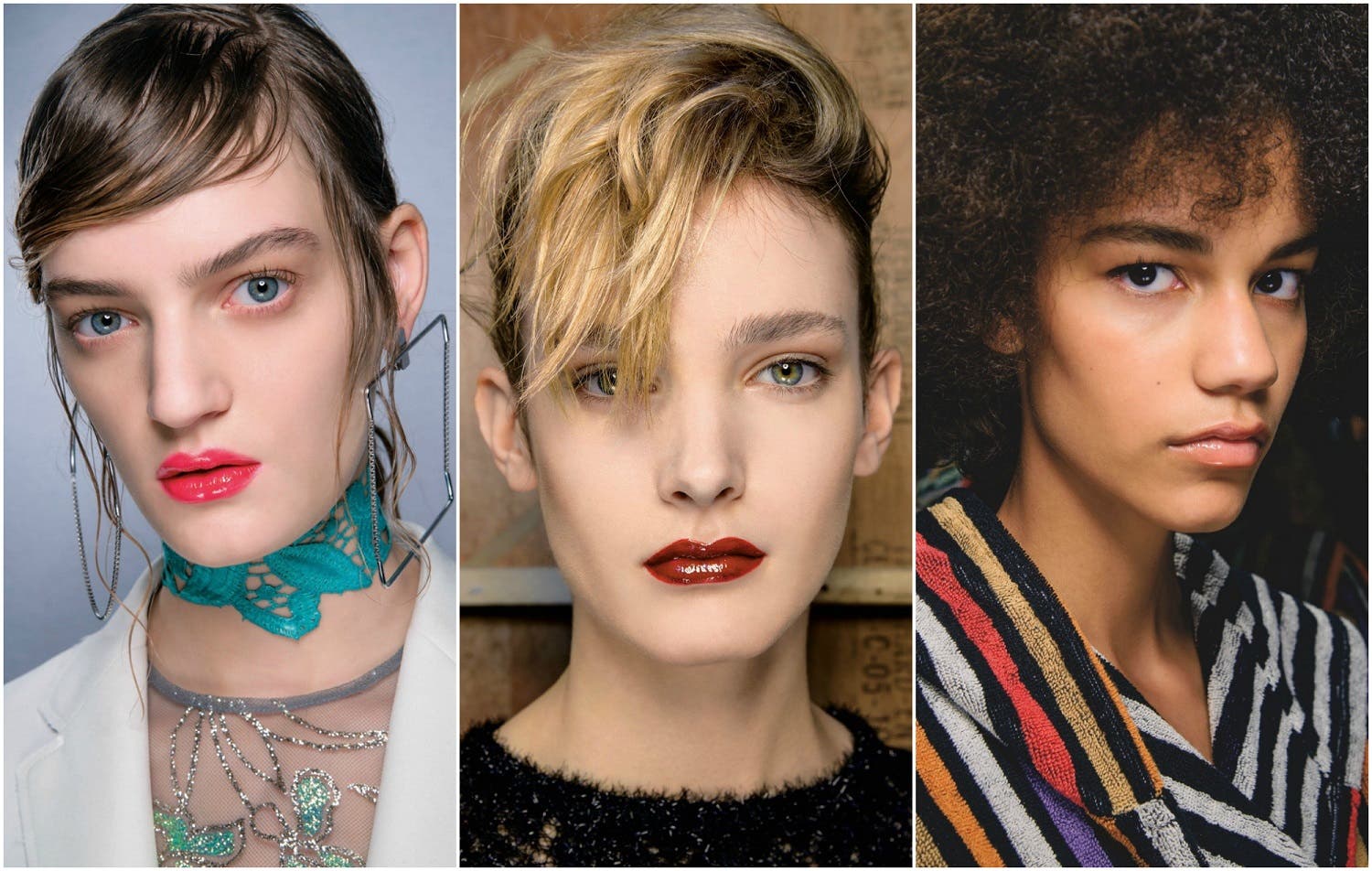 A trend that is being favored by make-up artists is the glossy lip. We're talking ultra-wet, lacquered lips, paired with minimal eye make-up to keep the focus on the lips. Varying from transparent, colorful to bold lip hues, they're all a hit this season.
Matte lips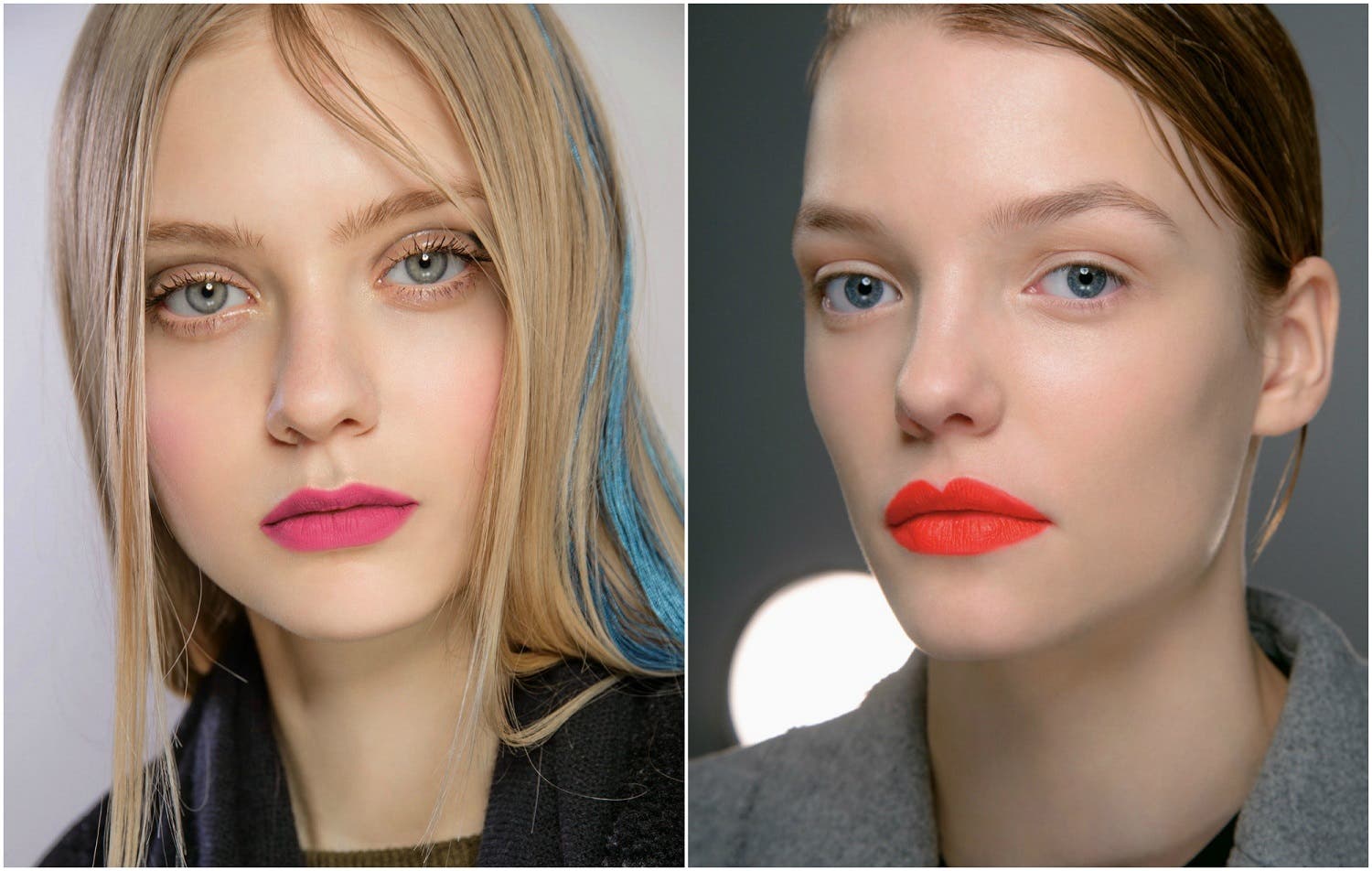 Good news for matte lipstick lovers, just like the glossy effect, matte lips are a huge hit this Fall. The skin is worked very simply, the brows are groomed and the eyes are kept very natural with a very intense and perfect lip. An appropriate everyday, bright make-up look.
Smudged smoky eyes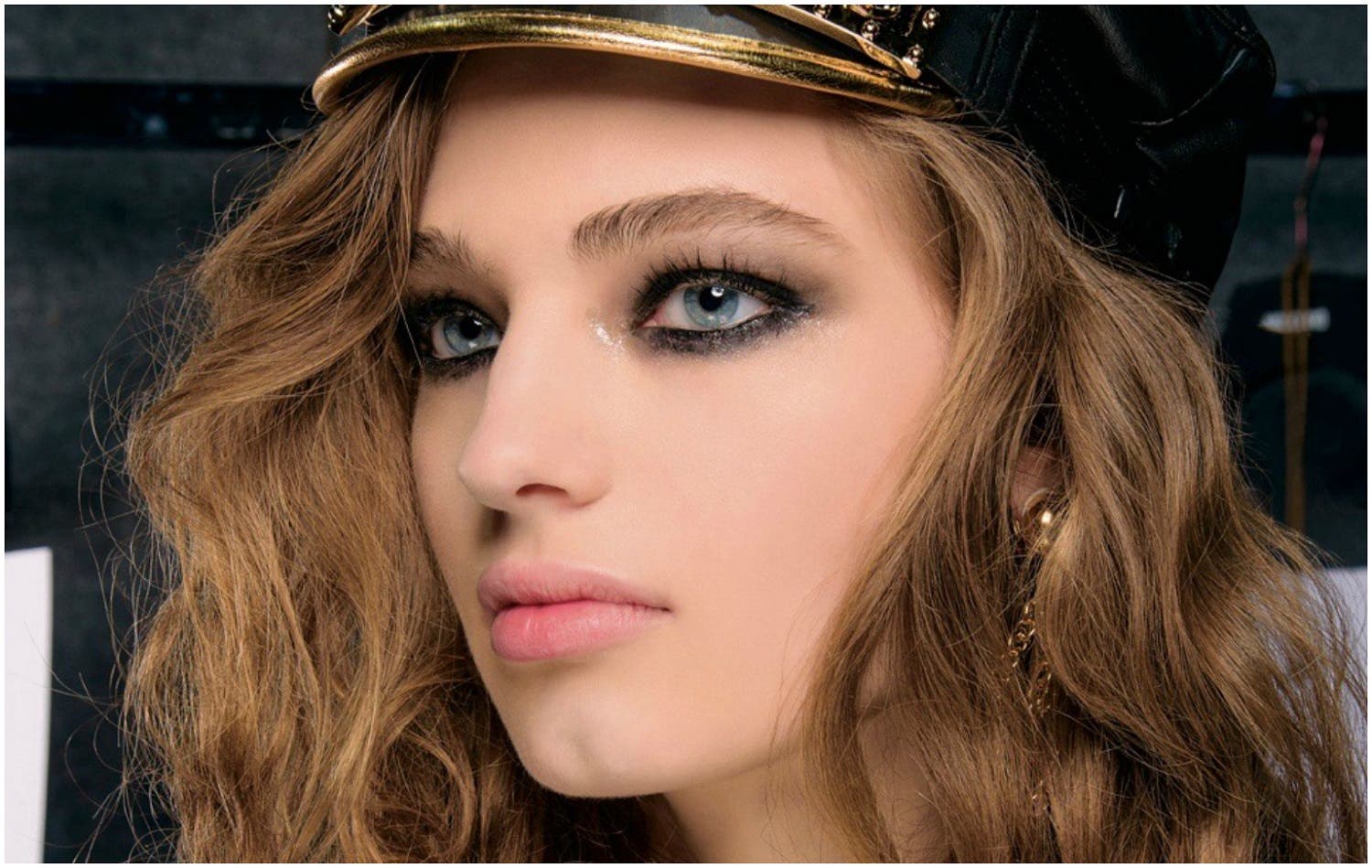 Grungy and messy smoky eye looks inspired by the rock-punk scene as seen at the Moschino show are also a popular trend this autumn. Black is your one constant – get creative with smudged kohl or even heavy carbon shadow if you dare. Make sure to balance your heavy eye make-up look with a chic, luminous and polished skin.
Electric blue eyes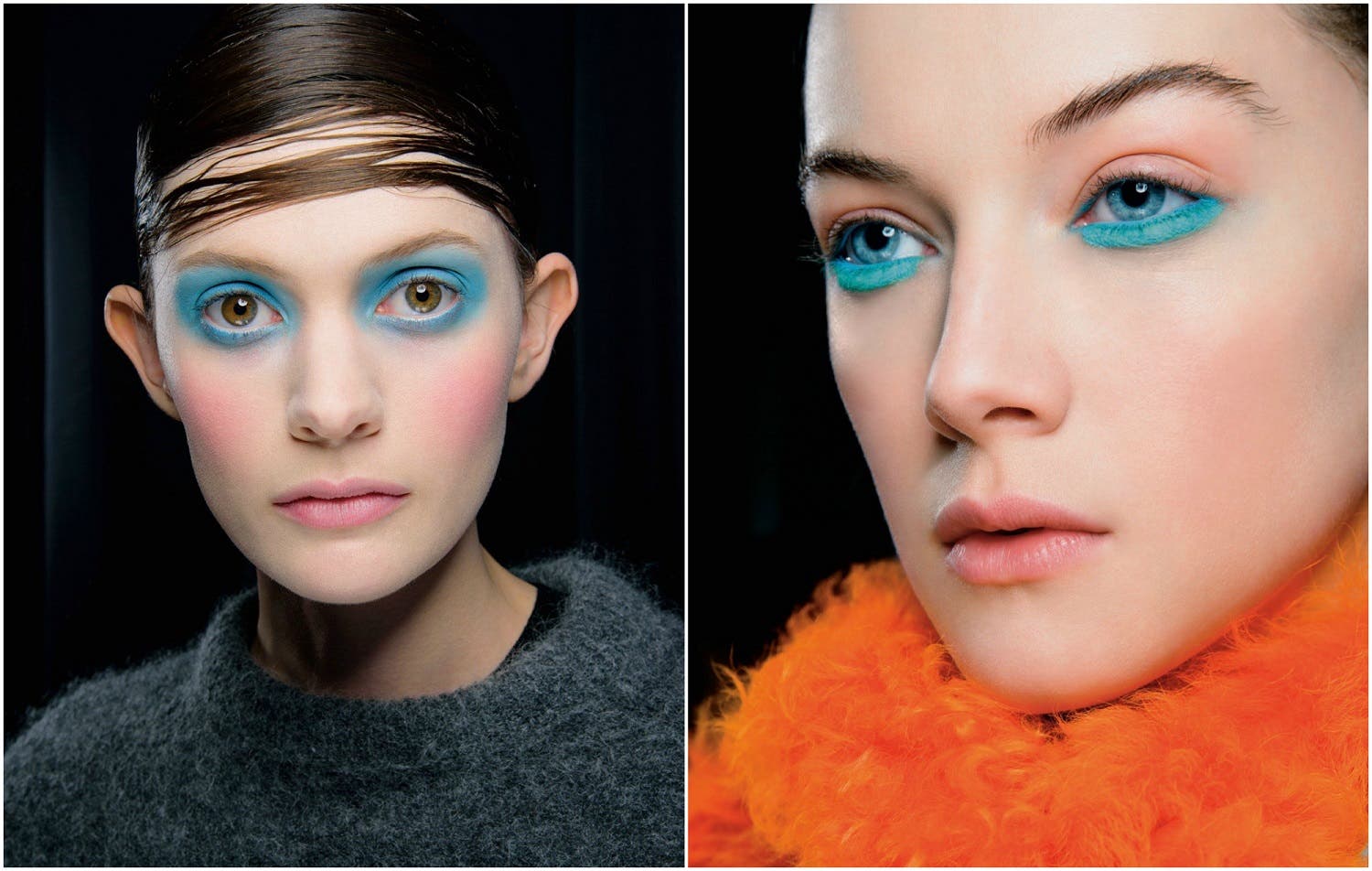 The idea of makeup as an embellishment carries on from the Spring/Summer trends. Think glitter, metallic and saturated hues. They are controlled and highly technical, a more considered take on multi-colored makeup but still with a spirit and a youthful decadence to it such as the bright pink cheeks.
Having blue elements in eye make-up looks are huge this autumn and it creates some type of freshness to your overall look. This may not be your cup of tea, especially for everyday wear, but a subtle and lighter version of the runway looks can easily be adapted. For instance, use a bright blue eye pencil to line your waterline with, or create a neon blue winged liner for a pop of color.
Glittery eyelids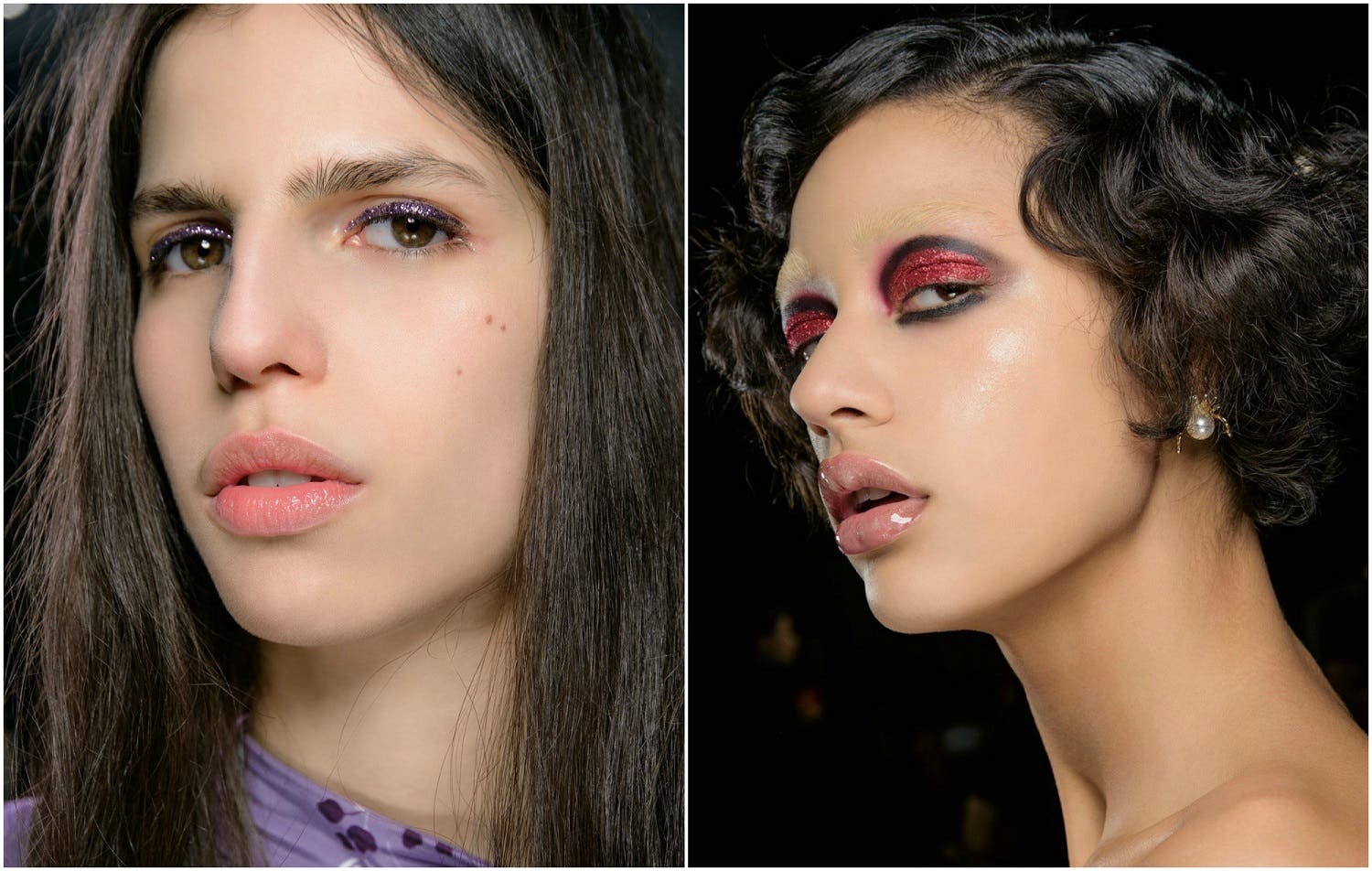 Whether you like to have just a glittery eyeliner or full on glittery eyelids with a heavy cut crease, it's all on trend. When sporting a glittery eye look, make sure to keep the rest of your make-up simple and clean.
Stained lips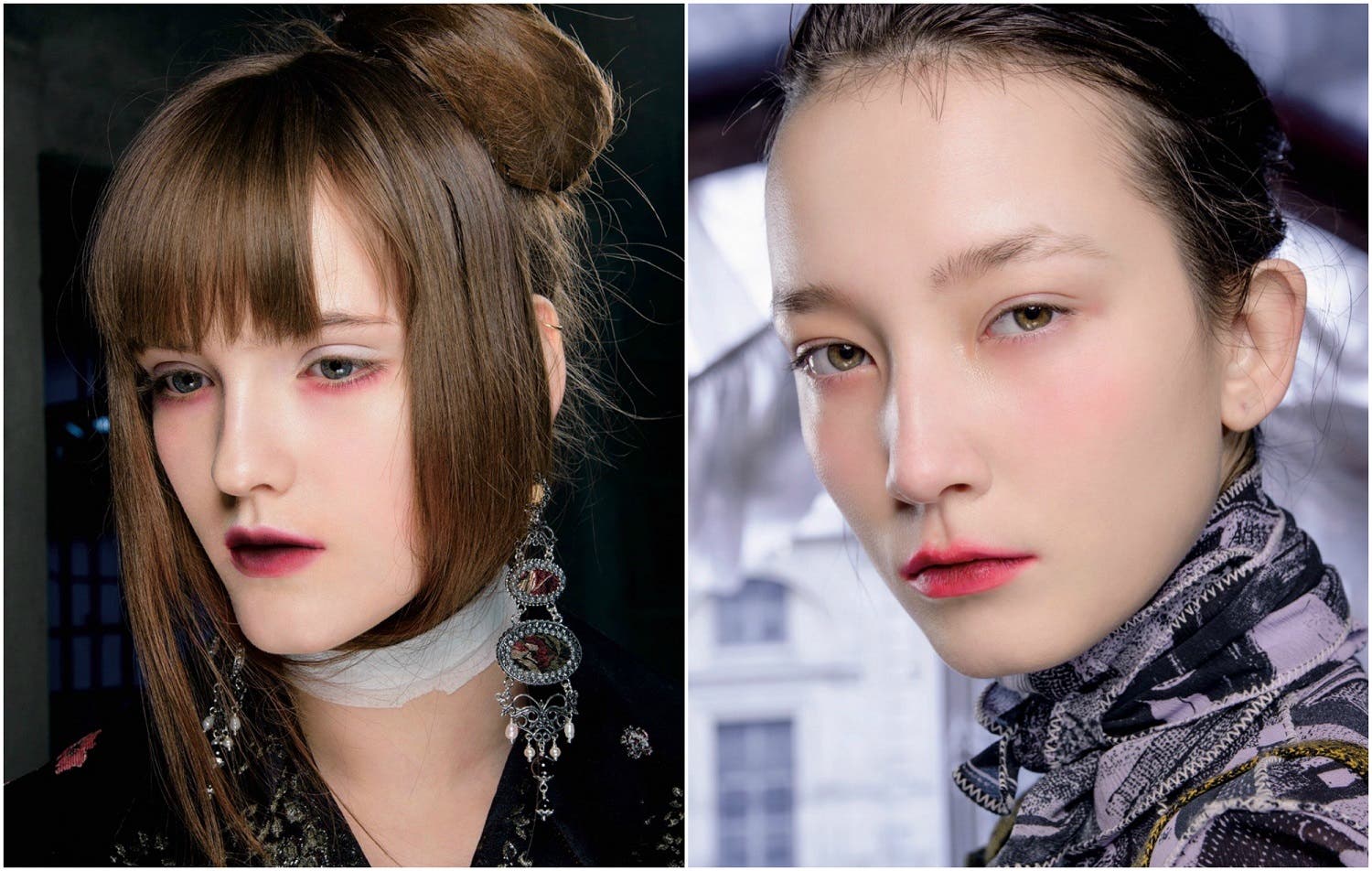 If you don't have the patience to line your lips precisely then you're going to love this trend. This is the ultimate lazy-girl beauty trend and it creates the illusion of having just bit into a blueberry and the color has stained onto your lips.
Stained lips should be paired with buffed skin and tinted eyes. What makes it modern is that you can see the skin through the make-up. It is a sublimely nonchalant take on a rouged lip.

Save