Nip bad skin in the bud with 5 beautifying household plants
Did you know that household plants can help with your beauty and health regimen?
Did you know that household plants can help with your beauty and health regimen? Some household plants are surprisingly effective in fighting acne and they can be used as skin toners or even help to darken hair.
Aloe Vera
Aloe Vera is one of the most popular beauty plants that can be grown indoors. The gel inside has many beauty benefits, whether it's for the skin or hair. It also has a number of healing properties. Aloe Vera is widely known for being used as a natural after-sun balm to cool off the skin after tanning because it helps to calm and repair skin damaged by sun. For the face, Aloe Vera can be used as an oil-free moisturizer for all skin types.
Extract by cutting open the leaves and scooping out the gel inside. Apply to your skin right away. The gel can be used on its own but you can also mix it with your favorite creams and lotions. The hormones in Aloe Vera can help treat inflammation and reduce scars; these are both important when treating acne. Aloe is soothing and will help your acne heal faster and better.
Besides all these health and beauty benefits that Aloe Vera has, it can also help to monitor the air quality in your home. All in all, it's the ultimate beautifying plant to grow indoors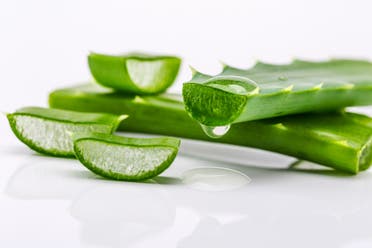 Witch Hazel
Witch Hazel is another plant that's effective against acne, consider it a gentle acne-fighting solution. Anti-acne products can often be too strong which causes irritation on your skin, but witch hazel works well to soothe skin overall. Using Witch hazel as a natural toner can be the perfect alternative to many beauty products if you're allergic to them.
Simply mix lemon juice with witch hazel extract and water to create a skin toner. This can be used daily and it will help to get rid of scars left by acne and give you a beautiful, natural glow.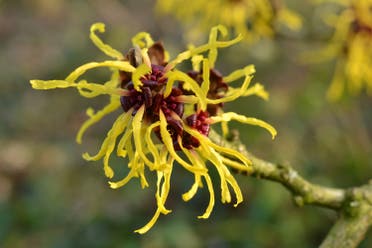 Chamomile
Chamomile is a gentle herb that has many useful benefits; it's used to soothe dry and irritated skin caused by dermatitis and eczema. The extracts of Chamomile can also be used to calm all skin types and a tea made from the flower is a mild sedative when ingested. Chamomile has long been celebrated for its ability to aid in digestion and it contains Alpha-Bisabolol which is a compound that apparently slows down the aging process by reducing the appearance of fine lines and wrinkles.
An easy recipe is to add dried chamomile flowers to distilled water and bring to a boil. Allow mixture to steep for 20 minutes and then store the mixture in an airtight bottle in the fridge. Apply it twice daily in place of a toner and watch in wonder as that Alpha-Bisabolol goes to work on your red spots, dark marks and wrinkles.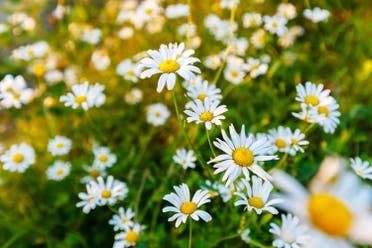 Roses
Rose is widely know to be a natural fragrant hence why many beauty brands choose to include rose for its delicate aroma in fragrances, body lotions, skincare products etc. Roses are also an excellent extract for all skin types but especially for those with sensitive and mature skin. As a natural astringent, rose helps to tighten pores and restore suppleness for a glowing complexion. Natural rosewater helps treat skin irritation on sensitive skin, balances out oily skin, softens and tones the skin.
As rose petals contain antioxidants and antibacterial compounds, they sooth the skin, providing relief from excessive irritation and itching. Unlike conventional alcohol-based toners, rose extract leaves skin feeling smooth instead of dried out.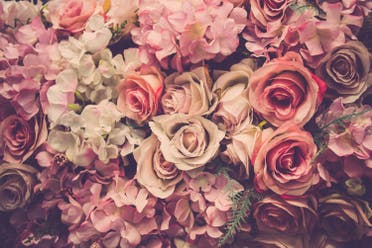 Rosemary
Most people are familiar with Rosemary as a herb for adding flavor to their food, but not many people know it's also a beautifying plant. Rosemary can be used in helping to darken the hair or to use as a rinse for those that have dark hair already.
Though it won't permanently tint your hair like chemical dyes, it can definitely help to gradually darken the hair. Simply infuse the fresh or dried leaves in water and apply to hair daily.
Rosemary contains natural astringency that helps to cleanse the skin, which can be useful for problematic and oily skin. Those anti-inflammatory and anti-septic properties in Rosemary are a pimple's worse enemy.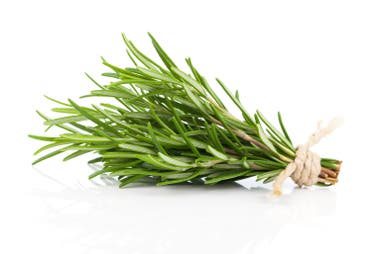 Save