Emmys 2016: Arab designers, red carpet highs and fashion fails
TV's hottest stars were out in full force for the 2016 Primetime Emmy Awards
TV's hottest stars were out in full force for the 2016 Primetime Emmy Awards, which took place at the Microsoft Theater in Los Angeles on Sunday.
Fantasy drama series "Game of Thrones" and comedy "Veep" proved repeat winners for cable giant HBO at the Emmy awards on Sunday, but newcomers and actors of color also made their mark in a ceremony where election-year politics played large.
While actors made their mark on the Emmy stage, they also stunned on the pre-show carpet.
Who rocked the red carpet and who should have reconsidered their ensemble? Read on to find out.
Hits
Kristen Bell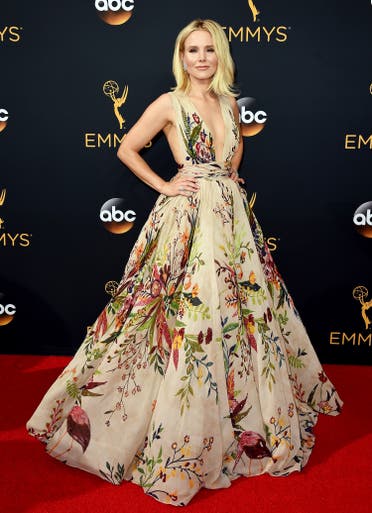 The "Frozen" star was one of two actresses flying the flag for Lebanese fashion on the night, with this beautiful champagne-coloured, flower print gown by Zuhair Murad.
Stopping by for a red carpet interview with E!'s Giuliana Rancic, Bell revealed that the dress was a bit different for her, adding that she wanted to arrive in something "more whimsical" than she has worn in the past.
Priyanka Chopra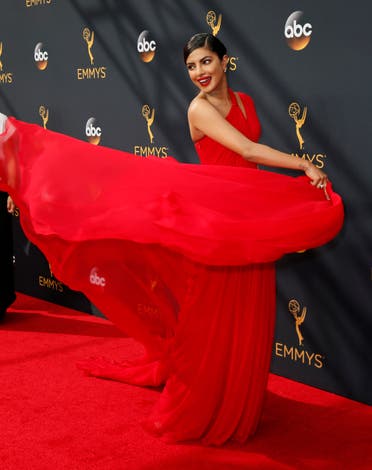 We're so proud of Bollywood beauty Priyanka Chopra. The actress – who visits the UAE regularly for appearances and once told us her main weakness when visiting was Lebanese food – has not only managed to crack America with "Quantico," but she also has killer style. We're in love with this racy red Jason Wu dress.
Tatiana Maslany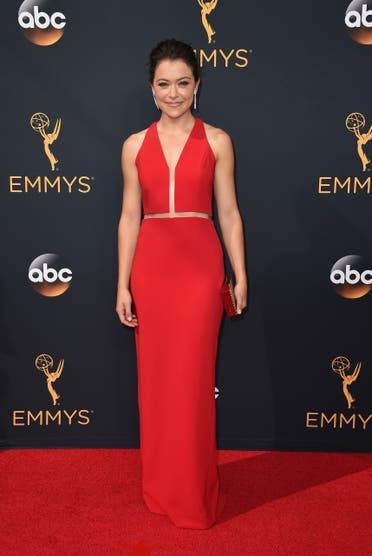 Speaking of reds, Tatiana Maslany won both on and off the red carpet. Receiving the "Outstanding Lead Actress in a Drama Series: for 'Orphan Black," Maslany looked stunning in this cut-out gown by Alexander Wang.
Emilia Clarke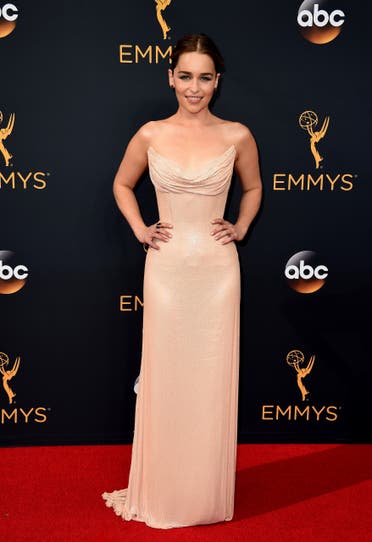 "Game of Thrones" was one of the big winners of the night, and earlier the show's cast were out in full force representing on the red carpet. Emilia Clarke, AKA Daenerys Targaryen on the HBO series, looked divine in this Atelier Versace dress. That waist!
Portia Doubleday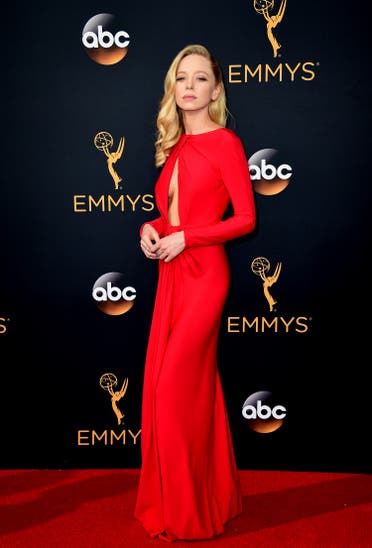 "Mr. Robot" star Portia Doubleday no doubt had to bring the double-stick tape for this daring ensemble. This custom Armani Prive dress fits her perfectly.
Carly Chaikin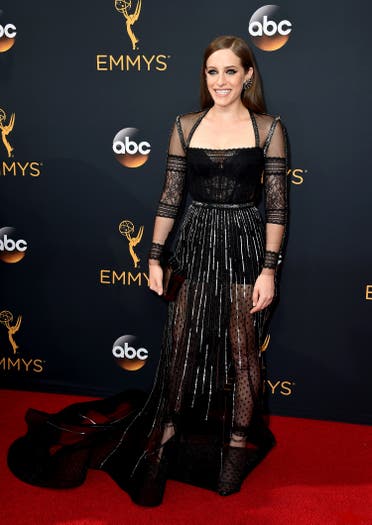 Another "Mr. Robot" winner on the red carpet was Carly Chaikin, who arrived in this quirky black gothic-style dress by Lebanese designer Reem Acra.
Padma Lakshmi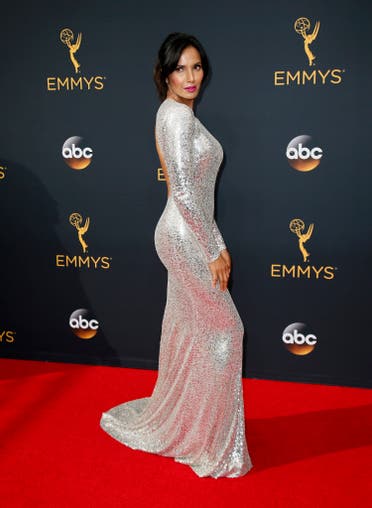 "Top Chef" presenter Padma Lakshmi always manages to look good in whatever she wears and this silver long-sleeve gown by Indian-American designer Naeem Kahn is no exception. "Project Runway" star Tim Gunn named it his favourite look of the night.
America Ferrera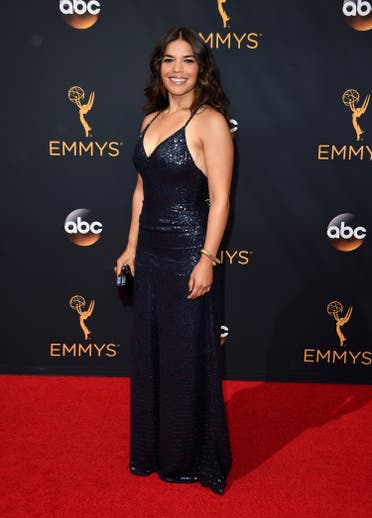 She's definitely no "Ugly Betty"! We love how healthy and strong America Ferrera's looking at the moment. The "Superstore" actress wore a striking navy blue, sequin 70s-style jumpsuit by Jenny Packham.
Tracee Ellis Ross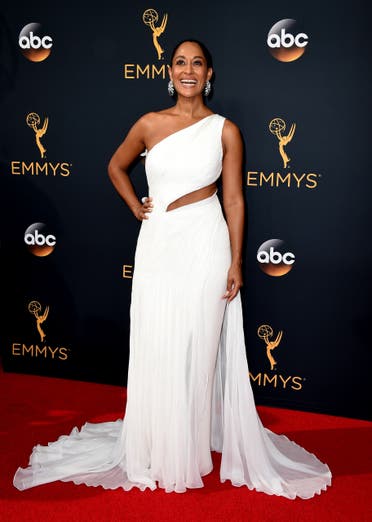 The "Blackish" actress and daughter of Diana Ross loves to experiment with her style and it usually pays off. Her elegant midriff-bearing white Ralph Lauren number was no exception.
Misses
Rami Malek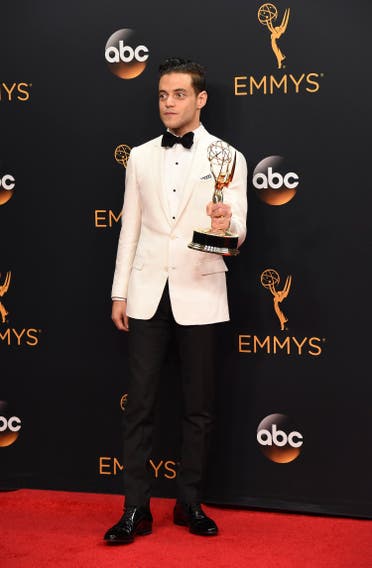 Oh Rami, Rami, Rami. Every time I see this picture of him in this white Christian Dior blazer, all I can think about is what 1990s Egyptian actors used to wear when their character get married in a cheesy "zafa" (wedding).
Okay, so we doubt Malek was intentionally channelling retro Yehia el-Fakharaney or Mahmoud Abdel Aziz at the Emmys, but I say give the white a miss next time.
Terrence Howard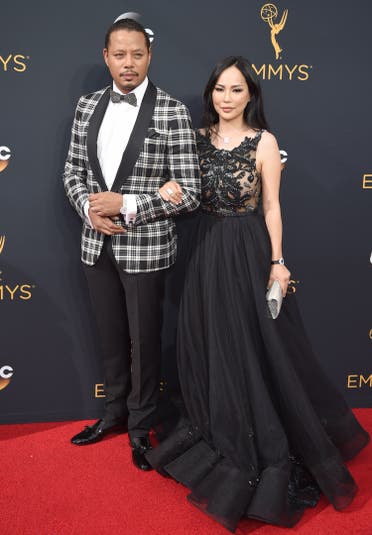 Does Terrence Howard look in the mirror before he goes out? There's quirky, and then there's just "huh?" The "Empire" actor turned up in this bizarre plaid suit. Designer unknown. That's probably for the best.
Heidi Klum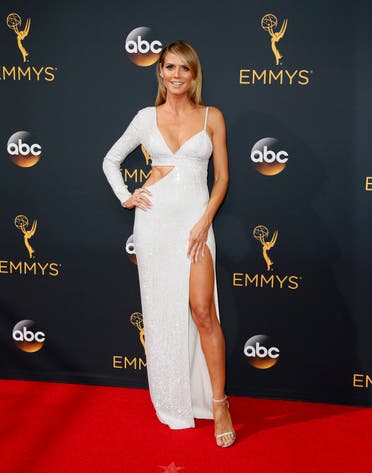 The "Project Runway" star is proof that fashion fails even happen to the best bodies in the business. There's something not quite right with this revealing silver Michael Kors creation. It doesn't do her figure justice.
Ariel Winter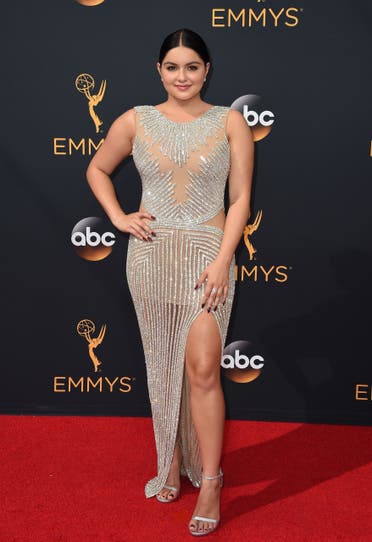 Judging by her Instagram feed, it's clear that Ariel Winter is keen to look as different as possible from her character on 'Modern Family'. But we don't think channelling Kylie Jenner is the way to go.
A shorter version of this diamond-encrusted gown by Kuwaiti designer Yousef AlJasmi was already spotted on Jenner earlier this week. To be fair, Winter probably had it picked out ages before Jenner appeared in it and the designer's team shouldn't have sent out the same dress to two celebs at the same time.
We're torn
Sofia Vergara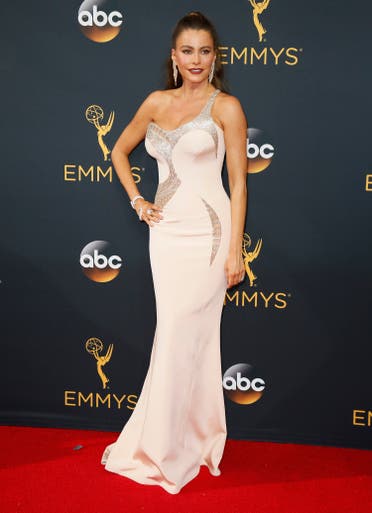 Stunning dress (Versace), but this hairstyle does not look good on her. Bring back the Columbian bombshell bouncy hair! Also, she was sans her husband Joe Manganiello. Sniff.
Maisie Williams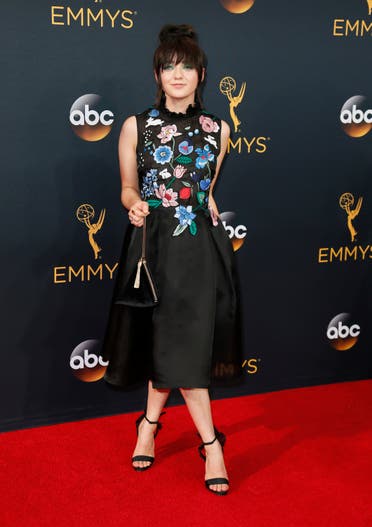 Arya Stark's real life counterpart is cute as a button and while this colourful floral number (designer unknown) looks great on her, again it's the hair that lets the look down. She should skip the bangs next time. The good news is that it's a faux clip-in. The green eye shadow is too much as well.
Bro stole my look...
Turning up in the same outfit doesn't just happen to the ladies. Were James Corden, Andy Samberg, David Schwimmer and Mario Lopez taking advantage of a "four-for-the-price-of-one" deal?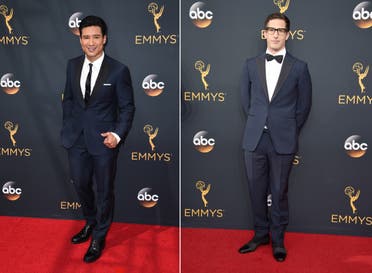 Save
Save
Save