We've got you covered: The 8 best drugstore foundations you can buy
Finding a full coverage foundation doesn't have to cost a lot
Finding a full coverage foundation doesn't have to cost a lot. If you're new to experimenting with make-up and you don't want to spend a fortune on expensive products just yet, try one of these full coverage foundations that are effective and easy on the pocket at the same time.
1. Neutrogena, SkinClearing Oil-free liquid make-up $14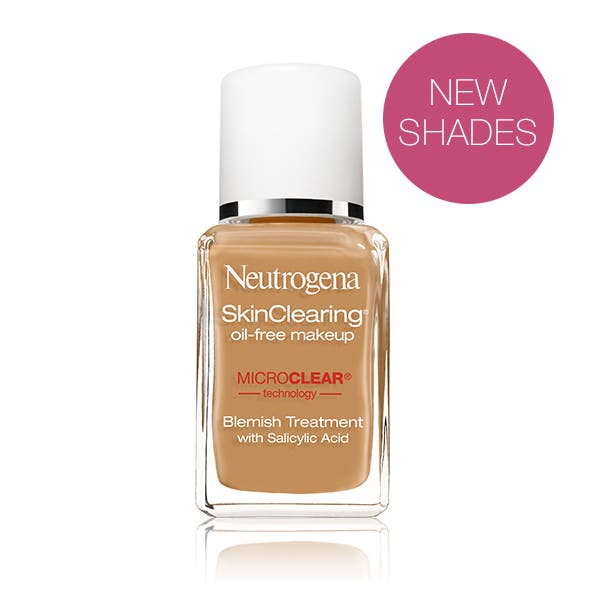 Neutrogena is widely known for their great skincare line that's effective and easy on the pocket too. The brand is commonly called the "best drugstore foundation" by beauty lovers. The name already describes the formula of this foundation. With its double-duty purpose, it effectively hides and heals blemishes. The formula contains a " MicroClear" technology, which is an oil-free formula that speeds up the process of salicylic acid in order to unclog pores and helps to prevent breakouts. Who wouldn't want all of these benefits in one foundation for only $14?
*Comes 15 shades in total
2. Covergirl, CG Smoothers All day hydrating make-up $8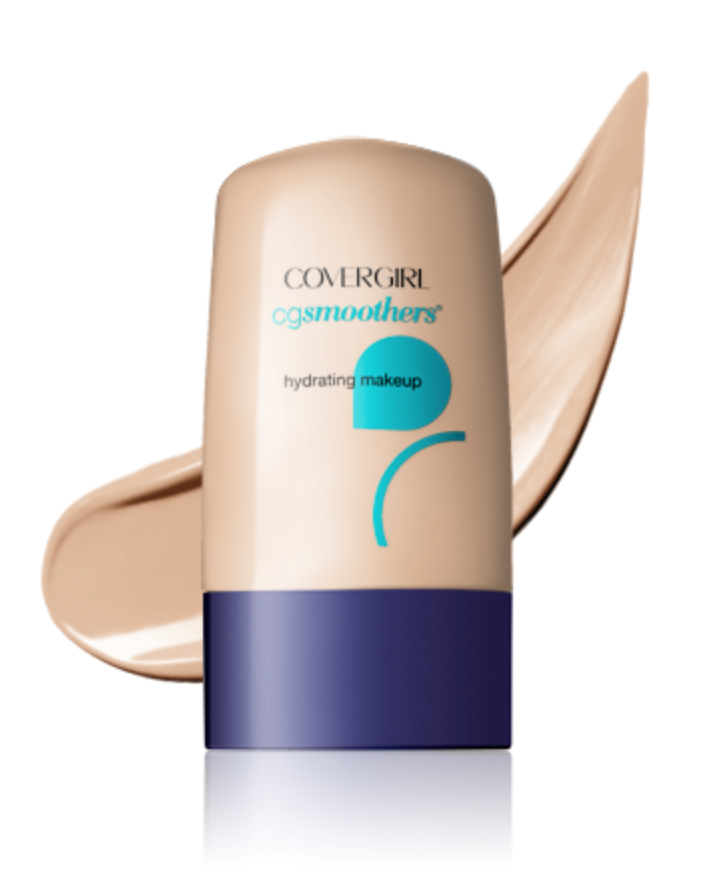 This foundation is great for those that have dry skin and need extra moisture. This hydrating foundation does not only offer full coverage, it also evens out blemishes including dark circles under the eyes. The light-weight texture doesn't attach to any dry areas on the face and it makes the skin look smoother and softer – it's a great everyday foundation.
*Comes 12 shades in total
3. L'Oreal, True match super-blendable make-up $11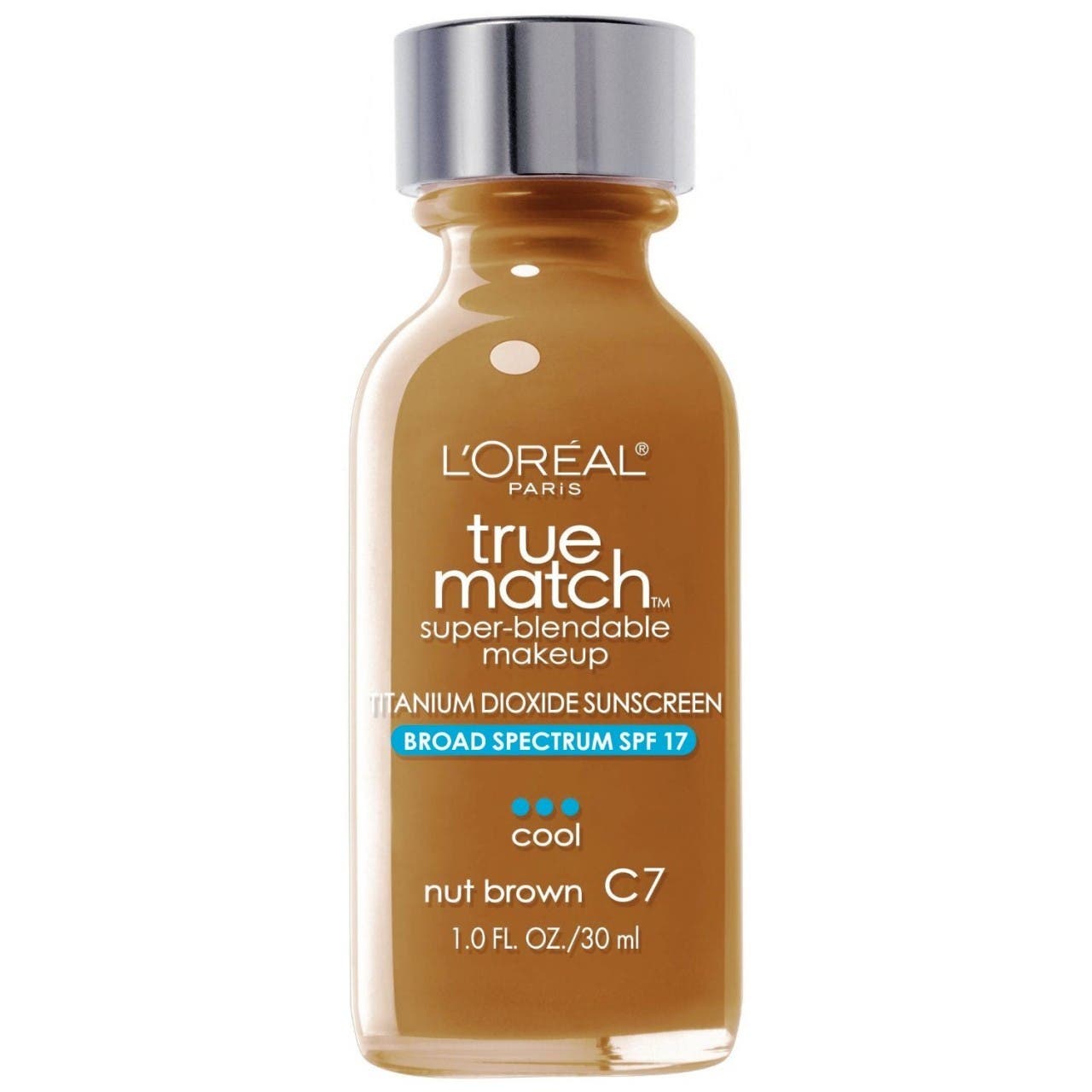 An all-time favorite drugstore foundation is the L'Oréal True Match. This foundation comes in a very fluid formula, however it can be built up into full coverage without looking cakey. It's also oil-free, which is great for those with trouble-prone skin. It leaves a nice, even and airy finish comparable to more prestige foundations, and it's very wearable for either day or night. There's a wide choice of shades varying from ultra light to very deep skin so there's definitely a shade available for everyone.
*Comes 32 shades in total
4. NYX Cosmetics, Invincible Fullest Coverage foundation $12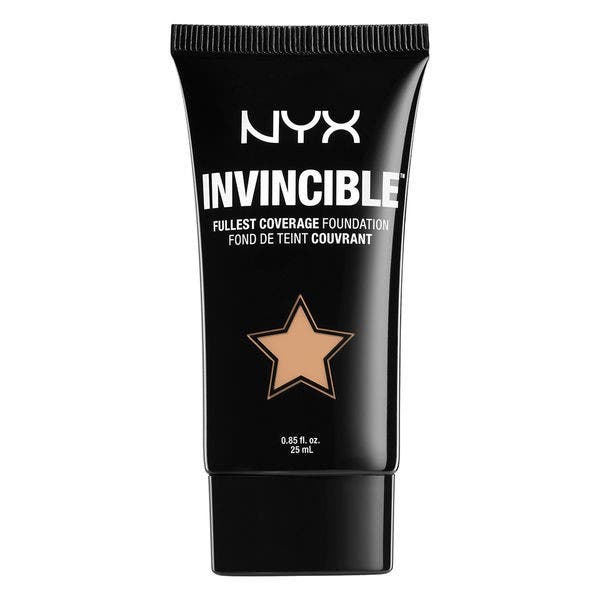 NYX Cosmetics is not shy of creating incredible dupes with similar quality and coverage as many high-end/prestige make-up brands. That includes this "invincible" full coverage foundation. It comes in a liquid formula that offers the fullest coverage that you'd ever expect from a drugstore brand. For the most natural looking coverage, use a damp sponge along with your foundation. There's a range of 20 shades from ivory pink, to golden beige, warm beige and cocoa. Each tube is loaded with pigment that works out discoloration, conceals tattoos (temporarily) and offers a flattering, matte finish.
*Comes 20 shades in total
5. Revlon, Colorstay make-up (for combination/oily skin) $13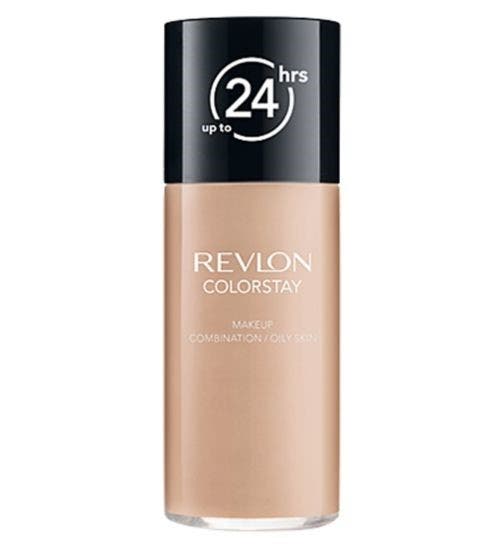 With its smooth coverage and ability to withstand even the greasiest of skin, online beauty gurus can't stop raving about this full coverage foundation from Revlon. It's a great foundation to wear during the day. The formula is specially made for combination or oily skin to absorb oil and shine through out the day. Combined with a primer, this foundation has the ability to last up to 24 hours! It's sleek packaging and the glass container comes off as a high-end foundation but with a drugstore price tag.
*Comes 22 shades in total
6. No7, Airbrush away foundation $18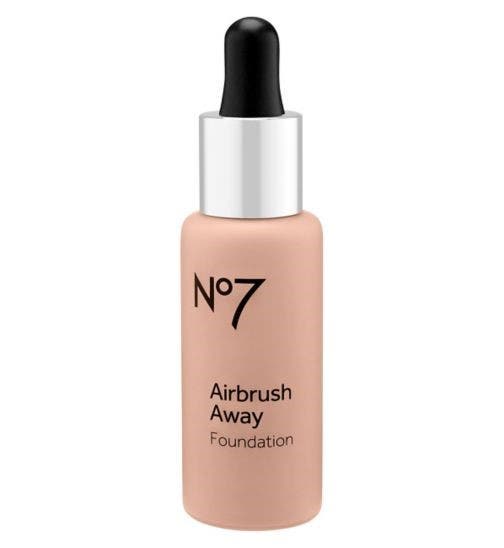 Why pay $200 for an airbrush machine when you can have a foundation with similar coverage for only $18? This foundation contains a special blurring technology that has the ability to minimize pores and fine lines – "as if your skin has been placed into soft focus." The texture is very fine and thin so make sure to shake well before using it. The dropper can sometimes dispense a little too much product, try applying onto the back of your hand first, then working it into skin using either a foundation brush or damp beauty blender. For full coverage, apply a thin layer first all over the face, allow it to dry then add another layer. Continue this process until you've achieved the desired coverage.
*Comes 8 shades in total

7. Sonia Kashuk, Undetectable Foundation Stick $11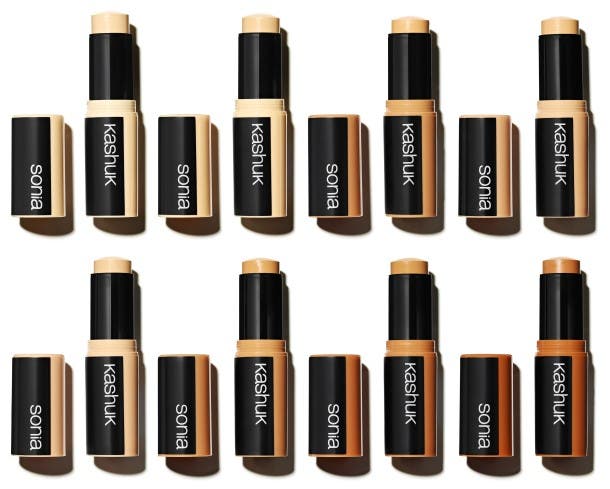 In the history of drugstore make-up packaging, this has to be the chicest one to date. Not to mention the names of each shade, from Almond, Latte, to Caramel - choosing a foundation shade has never felt like ordering a Frappuccino before. Besides the sleek packaging and name of the shades, this foundation stick has many great benefits. The creamy texture and buildable pigment can be used as a long lasting, full coverage concealer. It's great for contouring & highlighting and of course, it can be used as a full coverage foundation. It feels light weighted on the skin; it's portable and easy to travel with, all for only $11.
*Comes 8 shades in total
8. NYX Cosmetics, Stay Matte but not flat powder foundation $9,50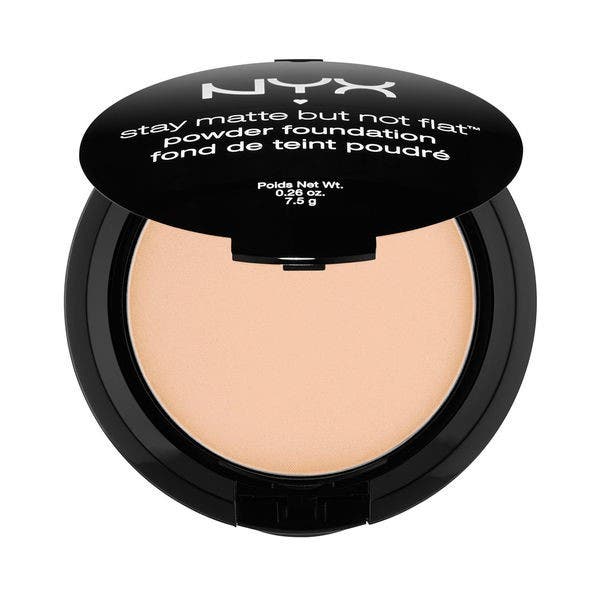 If you're more a powder kind of girl then you're going to love this foundation. Powders tend to feel more light weighted on the skin than some liquid or creamy foundations. The texture itself offers a full coverage but it's entirely up to you how much coverage you want (depending on how you apply it). For extra coverage, apply this powder foundation using a damp sponge. If you prefer a sheer coverage and something that feels extra light weighted on the skin, then use a large powder brush instead. This powder can also be used to set in a liquid foundation; this will help to extend the longevity of any foundation you're wearing.
*Comes 30 shades in total
Save
Save
Save
Save