Get silky soft skin with these 6 radiance-boosting habits
Forget about Botox and fillers, getting good skin starts in your bathroom
Forget about Botox and fillers, getting good skin starts in your bathroom. You don't have to spend a fortune on expensive products or change everything about your beauty routine in order to have a radiant complexion. These are some easy habits you need to start adapting in order to get better and healthier skin.
1. Use sunblock
Protect your skin from the sun, nothing ages the skin quite like sun damage does. For skin that will stay beautiful as you mature, wear an SPF 40 sunscreen underneath your foundation every single day. It's no secret that repeated sun exposure could cause premature aging and even skin cancer. Therefore, it's extremely important to use a powerful sunblock on a daily basis, even if you're indoors near the windows. Sunscreen isn't only necessary when you're at the beach—wear it while driving around town, going to work, or running in the park. Your skin will love you for it so make applying SPF a daily habit now. There are many foundations and skin moisturizers that contain SPF but don't rely on just that to protect your skin from harmful UV rays. You'd have to use an entire bottle to match the power of a stand-alone sunscreen—so use both.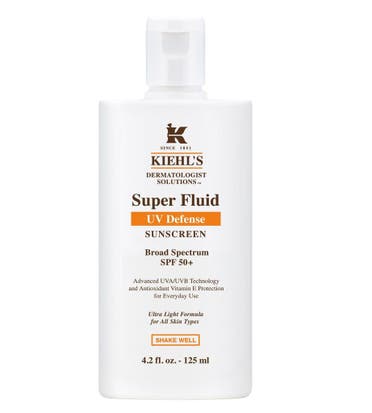 2. Cleanse your face very night
Sun damage isn't the only environmental factor you have to worry about: Small micro particles from air pollutants might hurt your skin just as much. Cleansing effectively will reduce the dead skin cells on the surface and make the skin appear fresher and less dull. Also, a cleansed skin is the ideal base for anti-ageing treatments. Make sure to cleanse your face every single night before going to bed, especially if you've worn make-up that day. Choose a gentle face wash that cleanses your face without stripping your skin of your natural oils. When you wash your face, rub using a circular motion, which helps stimulate blood flow for a healthy glow. Finish up your evening skincare routine with a night cream or a face oil. If you're skin needs some extra love, use a leave-in overnight facemask and you're skin will be radiant as ever the next morning.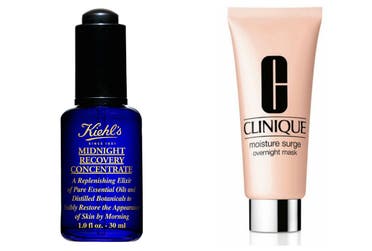 3. Catch some z's
Beauty sleep is real and a lack of sleep can cause dark circles to develop around the eyes. Also, as you sleep, your body's cells regenerate, especially at the skin level. Getting enough sleep keeps everything operating how it should and will help reduce the blue or purple shadows under your eyes. Not getting enough sleep can negatively affect the moisture levels in your skin, decreasing them and also lowering your complexion's pH levels, which is why your skin looks less youthful and glowing. When your skin's pH levels drop, they create an imbalance, causing your skin to not be able to produce the moisture it needs and it makes it look drier than usual, so make sure you have your seven to nine hours of sleep every night.
4. Moisturize regularly
Maintaining the water content of the skin is crucial for healthy skin. Moisturizers slow down water loss through the superficial layers of the skin and strengthen your skin barrier. It also helps to minimize the appearance of fine lines as you age; it stops your skin from drying out and protects it from harsh weather. Those with oily skin types need to moisturize as much as those with dry skin, it's a myth that people with greasy skin don't have to moisturize. Skip a heavy, cream-based product if you have oily skin and choose a light lotion or gel based moisturizer instead. If you have normal or dry skin, go with a facial oil or cream. Either way, make sure that your moisturizer contains hyaluronic acid as it helps the skin's outer layer to look and feel softer, smoother, and especially appear plumper.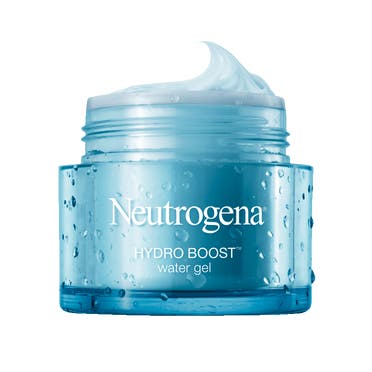 5. Use Retinol
Retinol is a form of vitamin A found in many cosmetic products, it's usually considered an anti-aging measure for older skin, since it stokes collagen production and reduces its breakdown. However, it's important to start using retinols in your twenties. This vitamin helps to boosts elasticity, smoothens wrinkles, optimizes collagen, it reverses signs of sun damage plus it helps to minimize large pores and facial ingrown hairs. Incorporate retinol into your routine to keep skin looking youthful and fresh.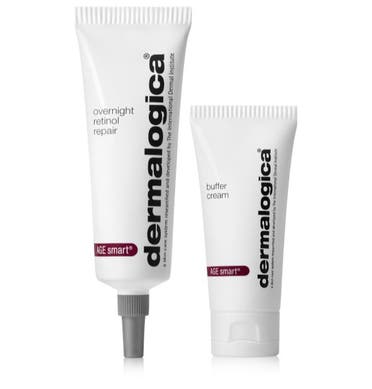 6. Drink water
It's as simple as that, make sure you drink enough water every day. Skin cells, just like any other cell in the body, are made up of water. Without water, the organs will not function properly or at their best. Drinking enough water will prevent your skin from being dehydrated, which prevents dry and flaky skin. Dehydrated skin can't be fixed using make-up. If you're skin doesn't get its much needed hydration, any make-up product you'll use on your face will be absorbed into the skin. Dehydration doesn't only make you feel terrible—it messes with the quality of your skin, too.
Save
Save
Save
Save