Emirati sisters take part in the 'world's first' virtual fashion week
Runway shows – one of the most common forms for a designer to promote their collection – certainly don't come cheap
For many consumer-driven industries, promoting a brand is challenging and requires a tremendous amount of hard work. The fashion industry is no exception.
And runway shows – one of the most common forms for a designer to promote their collection – certainly don't come cheap. According to Fashionista.com, $200,000 is the average amount a brand might spend on a basic runway show during New York Fashion Week, for example.
With that in mind, one of the world's leading modest fashion and design councils has decided to come up with something unique for its global customer base – creating the world's very first virtual fashion week.
"We launched the Pret-A-Cover Fashion Week [PACFW] to be able to do something disruptive and effective for the modest fashion industry," explains Alia Khan, Chairwoman of the Islamic Fashion and Design Council (IFDC), who conceptualised and lead the team development of PACFW. "It's exciting to see that now designers can get the recognition they deserve... without having to incur the expense and difficulties normally associated with partaking in fashion weeks."
And for the first edition, an Emirati sister duo have become the very first – and only – designers from the GCC region to be selected to take part this week. Hessa and Hanan Ozair of Dubai-based brand PoseArazzi focus on producing exclusive limited edition modest fashion pieces. While they like to maintain the confidentiality of their clients, they have reportedly dressed well-known figures and royal family members from Dubai and Abu Dhabi.
"We've gone all out for our readers," adds Dilyara Sadrieva, Editor-in-Chief of the current issue of Cover Magazine, who has curated and worked on the creative layout of PACW. "It was overwhelming to receive the designer submissions from around the world and making our final selection was hard given the wonderful choices we had.
"It's also fitting to have a platform like Farfetch on board, who represent hundreds of high level boutiques in several countries. All this presents a strong opportunity for the selected designers in PACFW."
Al Arabiya English spoke to Hanan, 30, and Hessa, 26, ahead of the launch of the event. Here's what they had to say.
First of all, tell us a little bit about your career journey so far, from studying at University of Dubai to launching your label in 2014. How did you get into fashion?
Being raised in Dubai – the Middle East's most cosmopolitan and culturally diverse city – allowed us to appreciate fashion from many different standpoints, as well as realise what we wanted for a fashion brand in a city that boasts style and class at almost every corner. The evolution of Dubai also drove our attention to how individuals use fashion as a medium of self-expression or a form of art. Although we had this passion for fashion, we always wanted to study the fundamentals of the industry so that we can understand the business side. Both of us studied and graduated from the University of Dubai with a Bachelor's in Management.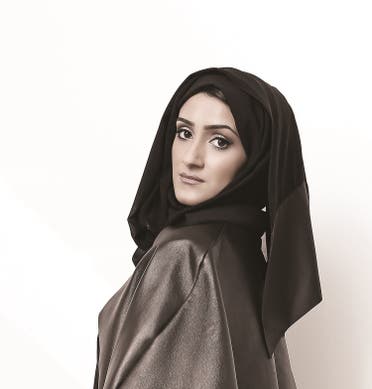 I began my professional life working as a product manager in the financial services industry for two years, and once Hessa graduated we decided it was time to transform our innate love for fashion, design and details into an inspiring, independent brand.
Tell us about your very latest collection and your inspiration behind it.
Our SS16 inspiration is all about the outer world – the space and planets. In this collection our imagination took us to a journey that reached the sun, moon and the planets, which have always been engaging subjects for both scientists and designers.
We complement our designs by using pattern materials and textures that mimic space, along with a handmade button that has been designed to give the look of a planet. Moreover, we were inspired by astronaut spacesuits and so we used hoods as a head cover with each outfit. The colour scheme also relates to the theme – blue, grey, metallic, silver and black.
Your latest collection has been described as "alternative yet modern and very relevant for today's woman". Was it always your intention to create something that's not really found in the UAE at the moment?
The UAE market is one of the top markets in the world that supports the modest fashion industry; specifically Dubai as it is playing a key role in the global modest fashion trade from retail shopping to design and production. So, we wanted to gather different people and nationalities from all over the world by integrating the authenticity of the East – through customs and traditions – with the West – by aiming to the global level in our designs.
But also, we want to embrace and reflect the characteristics of today's women – elite, fashion-conscious ladies who refines her emotions by being brave, courageous and powerful through her outfits.
What are the UAE's modest fashion industry's strengths at the moment?
The galloping growth witnessed in the modest fashion market in just the past five years we would say; and the ability of women to adhere their faith-based values in fashion.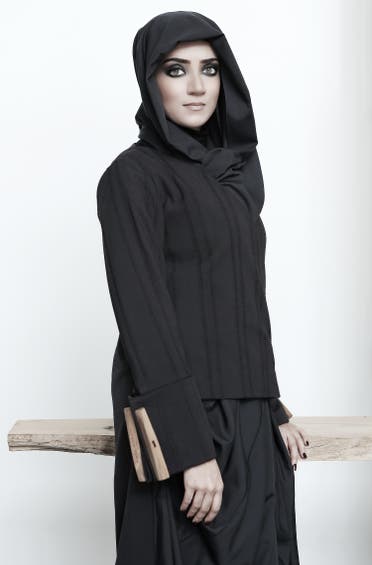 And what can be improved?
Designers should do their homework and research more about the modest fashion industry in order to understand it and just think about the quantity of designs that we produce in this market. We should also encourage the spirit of creativity in modest fashion.
Looking at regional fashion events, such as Fashion Forward for example, there's a clear gap in modest fashion. Is it a case of modest fashion doesn't attract regional buyers – or do designers think that modest fashion won't win them enough clients? Or is it something else completely in your opinion?
We think it is a challenge to convince buyers about the importance of modest fashion in their shops, as they are losing a good percentage of their potential clientele, especially in the Middle East. The main reason for this misunderstanding may be that women who want to dress modest don't really care about fashion or trends. This is not true.
Is it true that you produce only five limited-edition pieces of each design? If so, is that a strategy you plan on continuing with for future collections?
Yes, as we believe in exclusivity and being unique within a society of like-minded sophisticated people. Therefore, we introduced our own formula of Limited Edition – five pieces of each design, numbered and tagged. Transparency and consistency are our main goals when dealing with our customers, therefore our plan is to continue with this strategy in the future.
You've dressed some well-known figure in the Emirates. Who would you absolutely love to dress?
We would be honoured to dress [Qatar's] Sheikha Mozah bint Nasser Al Missned, and Queen Rania of Jordan. They are style icons in the Middle East who are known for knowing how to integrate the Eastern customs and traditions with Western styles.
Finally, what are you hoping to achieve with PACFW 2016?
We are looking forward to the strong exposure worldwide, building brand awareness and attracting commercial and collaboration opportunities. We also hope to energise and influence more designers in the modest fashion industry.

Click here to view the full Pret-A-Cover™ Fashion Week (PACFW) now.
PACFW is the world's first virtual fashion week. It is a section of COVER magazine, which is a publication owned by IFDC. For more information, please visit www.IFDCouncil.org
Save
Save
SaveSave
Save
Save
Save