Hair for the holidays: Gorgeous time-saving party hairstyles
It's the perfect time of the year to experiment with hair accessories - from bows to statement clips or sparkling headbands
It's the perfect time of the year to experiment with hair accessories - from bows to statement clips or sparkling headbands.
Try one of these easy and chic up-dos and you're set for the entire festive season.
Messy fishtail braid
When doing a fishtail braid, it's a matter of knowing how many strands of hair you want to incorporate into the braid. The more strands of hair you're using, the wider the braid becomes. Many people think that its difficult to create a fishtail braid when in fact its as easy as creating the standard braid when using 3 strands of hair. Before you start, make sure there are no tangles in your hair, this makes it difficult to create a smooth braid. If you're doing the braid on yourself, it's easier to braid down one side and place it over the shoulder. Finally, pull the braid on the sides to make it wider and messier. The tightness can be controlled according to your preference and hair texture, however, the messier, the better.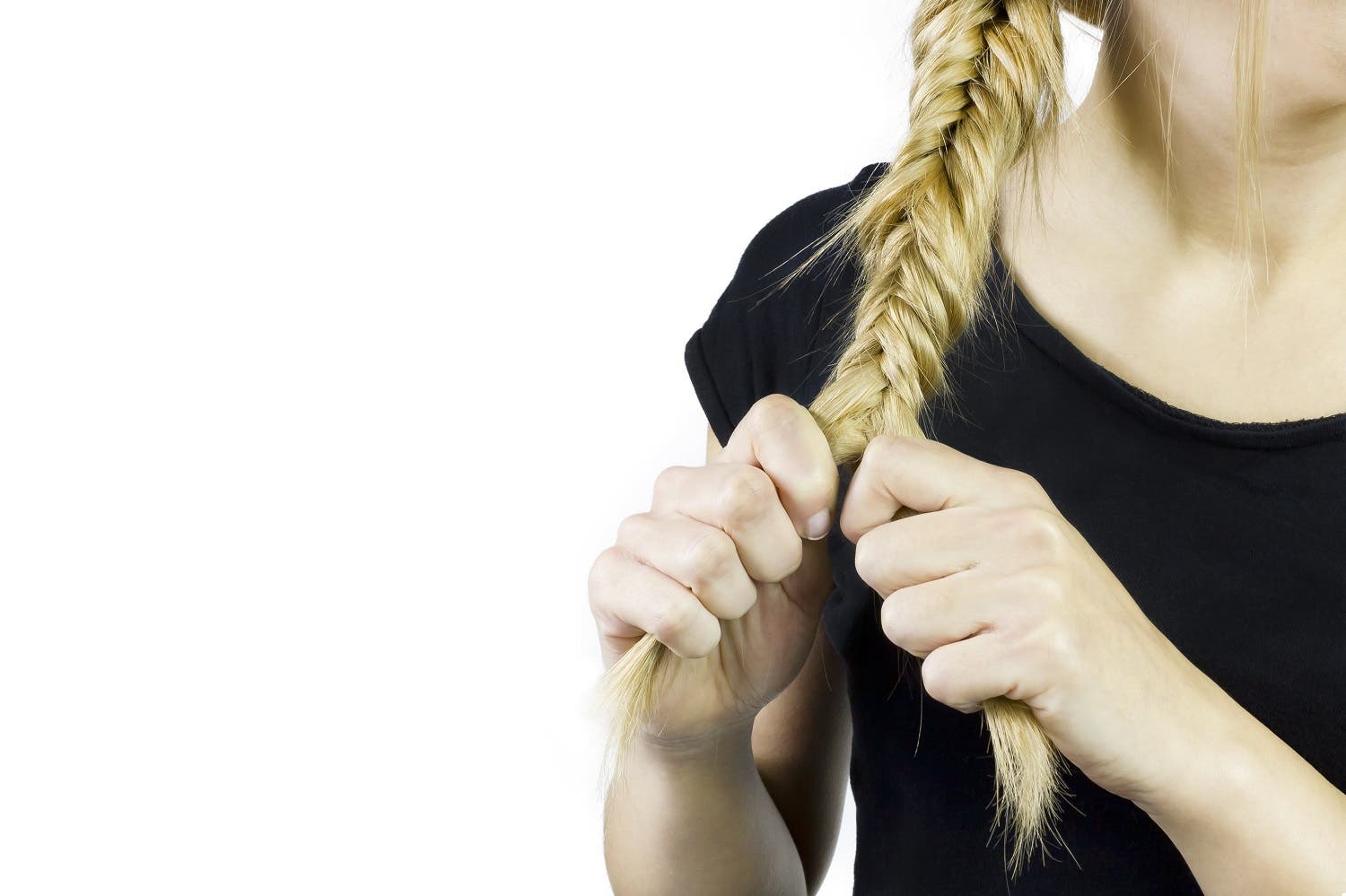 French twist
The French twist hairstyle is probably one of the easiest hairstyles in the history of up-dos because you can achieve it in a matter of seconds. It's also a hairstyle that can be achieved with any hair length, even on short hair. All you need is a comb, bobby pins and a bit of hair mousse. Brush your hair back and apply your favorite hair mouse and/or wax on the ends of your hair to create texture. Then, start twisting your hair from the ends inwards. Don't worry if it looks messy, as long as your hair looks textured. Secure the up-do with bobby pins and hide the pins underneath the roll.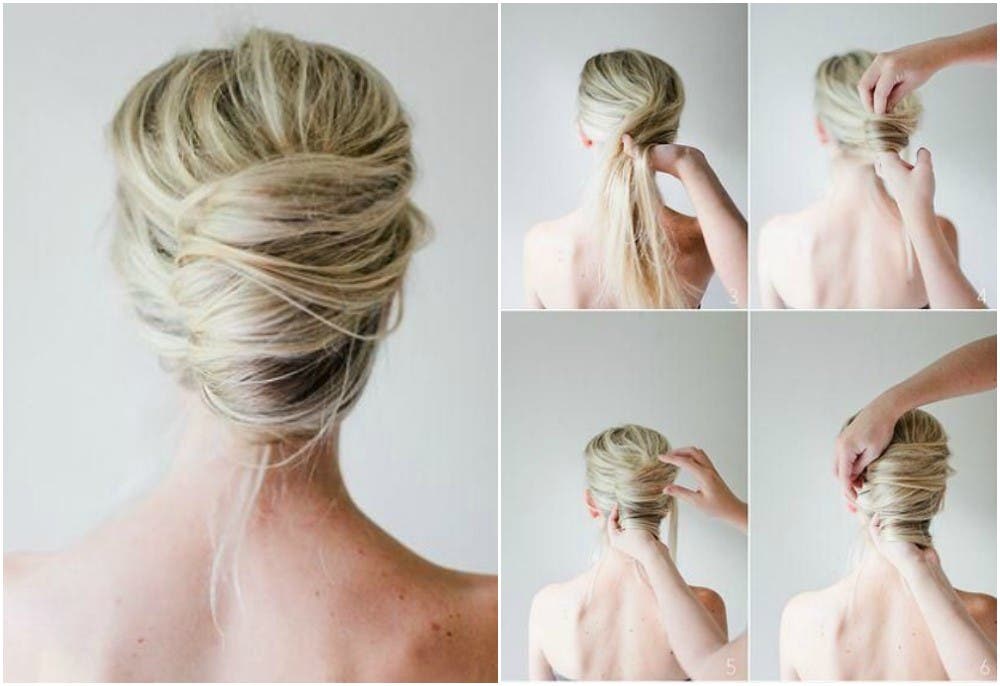 Headband up do
You have probably seen tons of quick tutorials on your social media feed on this easy yet glamorous hairstyle. This up-do can probably be done within a minute. Simply place the headband over your hair and start twisting and tucking in your hair into the headband. You can also customize this up-do according to your own style. You could use a plain headband to keep it simple and neat. Or, if you want to look extra festive, use a glittery headband instead. You can also hide the headband completely underneath your hair and add a flower at the back.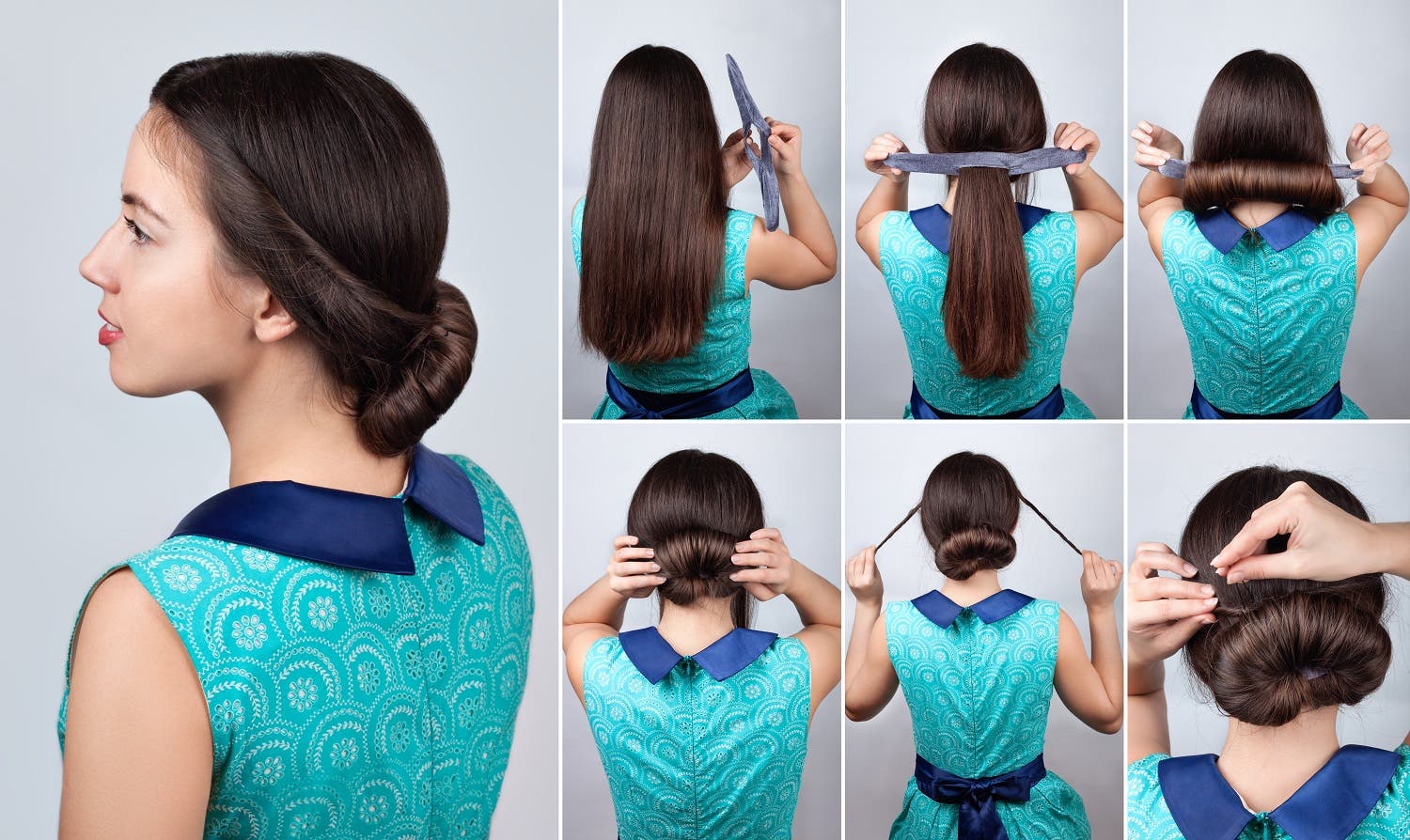 Sideways French twist
This elegant and gorgeous twist is every bit as easy as the classic French twist and perhaps even prettier. You would never guess that this classy hairstyle takes no longer than five minutes. Start off with freshly blow-dried hair. If you're in a hurry and don't have the time to wash and blow-dry your hair, use dry shampoo. Spray the dry shampoo mainly at the front section of your hair; this will also add volume without having to tease your hair. Make sure to secure the twist with bobby pins. Finish off with some hair spray for that extra hold. Wear large statement earrings with this hairstyle and you're ready to stand out at even the most glamorous of dinner parties.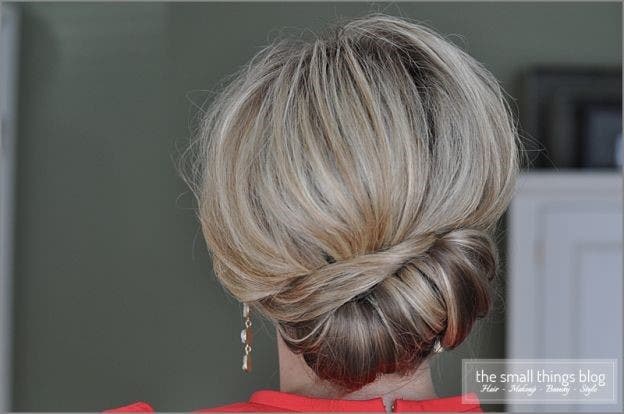 Twisted bun up-do
This hairstyle in particular works great for those who have long hair, the longer the hair, the bigger the up-do. Before creating this hairstyle, tease the top middle section of your hair to create volume. Secure it with hairspray then brush your hair back very lightly and smoothen out the front section. Then, part your hair in three sections horizontally. Roll the upper hair section from one side to the other side of your head and secure each roll with bobby pins as you go. Repeat this with the other two sections of your hair. Don't roll each hair section to tight because you want to keep the volume. Once you reach at the hair ends, tuck this in underneath the roll and secure it with a pin. Finally, finish off with some hair spray and you're good to go. You can also add a sparkly broach for an extra chic look.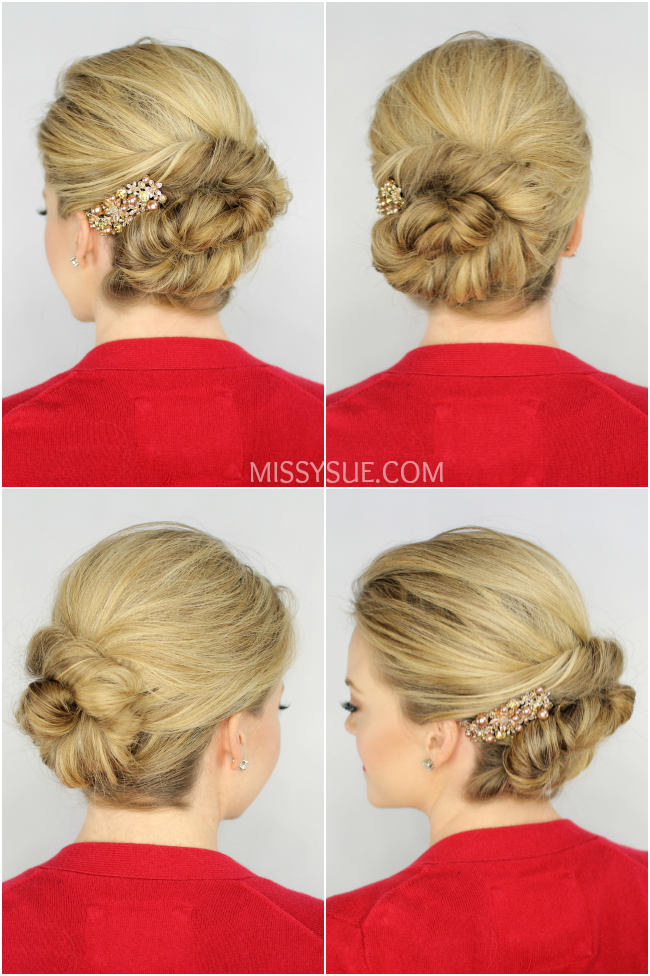 Save
Save
Save