Designers participating at UK's first modest fashion week said they are eager to cater to the Middle East market, but competition from big brands and lack of regional events they can showcase at, stand in their way.
Empowering and inspiring women in the industry as well as attendees, the two-day long London Modest Fashion Week came to a close this week.
The modest fashion industry made their presence felt with dozens of designers from Malaysia, Indonesia, Turkey, UK, Europe and the Middle East gathering at the event.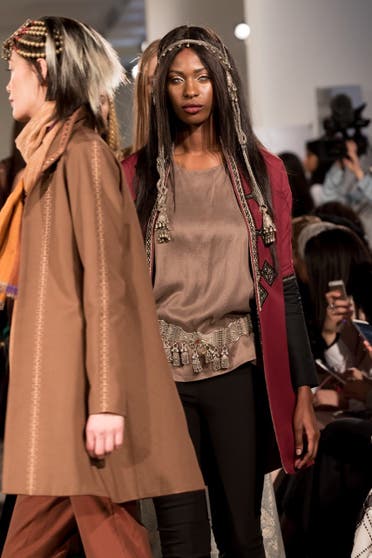 Runway shows and panel discussions aside, many designers were eager to get advice on pitching to investors and on building their brands.
Bushra Sheikh, director of UK based fashion brand IILA, said: "We definitely have plans of coming to the Middle East, but we need to build our bridges and make it solid."
She pointed out that only last month, 30 percent of the brand's online clients were from Mecca.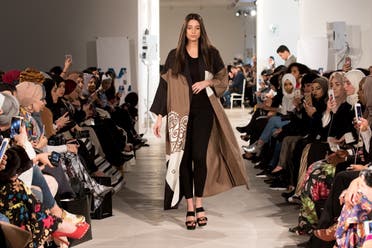 Ms Sheikh said: "This was a turnaround for us. There are people in the gulf who are shopping for brands in the UK and they are happy to pay for postage."
Making contacts and finding the correct passage to enter the market is a challenge emerging brands unfamiliar with the market face.
Though fashion shows and abaya shows are common, modest fashion weeks catering to global markets aren't common in the region.
"We haven't been to any events in the gulf. It's really difficult. We find it hard to launch that platform. Who do we connect to in those countries? Are there any exhibitors or event organisers who come to UK and look for brands like ours?" she asked.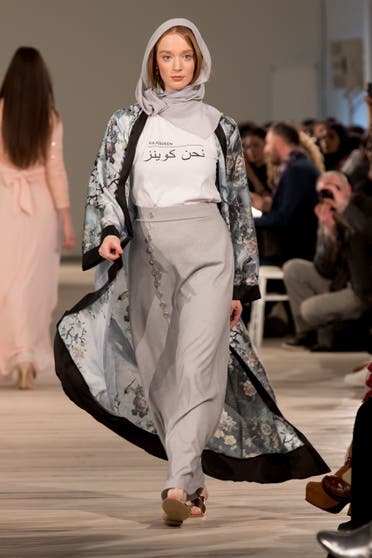 The entrepreneur believes that with Brexit looming in the future, building ties with other countries is important for young brands.
"This is something that the UK needs to really think about especially with the Brexit. We're leaving Europe and we need to have a solid partnership with other countries," said Sheikh.
Many designers believe that people in the Gulf purchase big brands, and may not be keen on new or smaller brands.
Qusairy Mahmood is a designer and brand developer for Blancheur, a Malaysian brand that was showcasing at London Modest Fashion Week.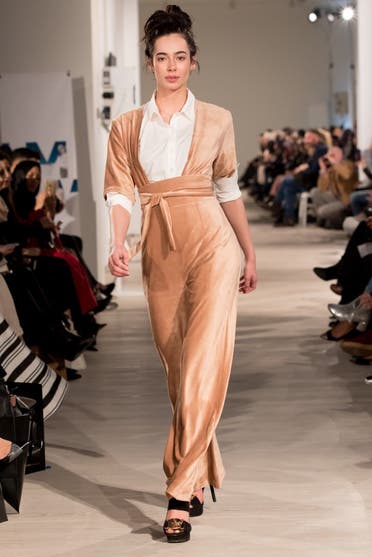 The fashion label participated in Arab Fashion Week in Dubai and this gave them idea to expand to the region.
"We found that Dubai is an amazing place for us to expand to, with a multicultural ambience that has been created by expatriates. The trend is quite challenging in terms of competing with the big brands from US and Europe."
"People in Middle East tend to buy bigger labels as they have the power to spend," opined Mahmood.
Mahmood believes the the biggest challenge when it comes to modest wear is to let people know the function of the hijab.
"We tried the Dubai market but as there are so many expatriates, it was really hard for us to let people in Dubai understand the way we dress our models and the way we put the collections together with hijab," added Mahmood.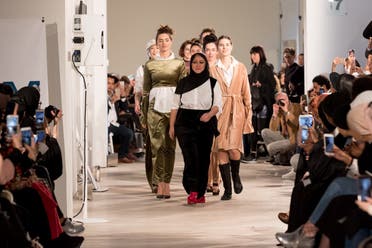 Marwa Lamlum, creative designer at Roddiva Couture, a fashion brand from Cyprus, said she wishes to expand her business to the GCC as she has customers in the region.
"Everyone wants to be in the Gulf as they have a high demand for fashion but this also means there is a lot of competition," opined Lamlum.
The designer is hopeful that many people in the region are coming to know and wear up and coming brands.
London Modest Fashion Week is the first event of its kind in the country and witnessed huge crowds on both days.