Milan Design Week, one of the world's largest gatherings showcasing cutting-edge furniture designs and other exciting innovations in home accessories, got under way Tuesday in the Italian business capital.
More than 300,000 people are expected to attend the event through the next six days, which the locals love more than the exclusive fashion shows the city is known for.
Over 2,000 trade members have booked space to ply their trendy wares in a vast space of 200,000 square metres.
Attendance last year topped 370,000 people from 165 countries, including designers, buyers, journalists and others along for the ride.
"Some say the capital of design is in the process of shifting to elsewhere in the world," French designer Philippe Starck told AFP. "It's not true, the major publishers are still here, the major publishers have the major designers and the best distribution."
"Milan is still the design centre," he added.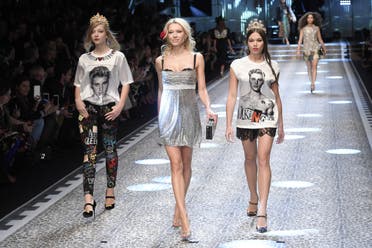 Contemporary elegance is one of the big trends this year, according to organisers, with the timeless skill of craftsmen blending with digital know-how and technological innovation.
Intriguing items this year include the "Fountain - Glass Table" by Japanese designer Tokujin Yoshioka, who revisits old glass pouring techniques for the Glas Italia brand.
The "Mineral Structures" bookshelves by Arik Levy for Citco, fashioned from a single block of marble using state-of-the-art technologies and finished by artisanal specialists, are another item to watch.
There are numerous nods to the 1950s, typified by the Aleta chair created by Jaime Hayon for Viccarbe Habitat and inspired by the lines of a shark's fin.
Keeping with the same retro-inspired lines, Shinsaku Miyamoto's high and wingback Beatrix armchair for Ritzwell has an escape-from-the-world feel paired with the modernist lines of 1950s Danish furniture.