Turkish woman entrepreneur sets pace for second hand online high-end fashion
In Southeast Asia, an online luxury retail startup like Reebonz, which sells new and pre-owned luxury items, has become very popular and has a market valuation of over $300 million in eight years. And its is attracting more and more funding from potential investors.
Similarly Modacruz, the leading mobile marketplace of second hand women fashion items in Turkey, although at an early stage, is creating interest in venture capital firms in Dubai and Europe and attracting modest funding.
In the Middle East, second hand fashion was not only a nonexistent culture, but also a taboo. Will firms like Modacruz through its early success prove otherwise? And are there enough funds to back up such bold experiments in retail in this region?
Speaking to Al Arabiya English, Turkish entrepreneur Melis Guctas Esin, Founder & Chief Executive Officer of Modacruz, explained the concept behind the venture, how it came to be conceived, and her entrepreneurial journey for the last three years: "I spent about eight years in the US for college and then I started working as a young professional at a start-up in Boston, MA. This was back in 2012 when e-commerce was booming in Turkey. I then decided to move back to my homeland and seek ways to create additional value in this sector."
Fondness for brand names
"One of my observations was that Turkish women were highly fond of brand names and luxury fashion items, but at the same time, the accessibility and affordability of these items were limited. Personally, I had many of these brand name outfits and accessories sitting in my closet which I knew I'll never wear. I searched for a platform where I can sell these higher-end fashion items to others, and I couldn't find a single platform where I can socialize, sell and also shop, so I decided to create one."
She then bought the domain name, Modacruz - which means cross fashion - for $2, and started to design the platform, basing it off similar ones in other markets.
"I was the first seller on ModaCruz with 309 items on sale from my own closet. Within a few months there were thousands of women who helped us prove our point. Since then, our user base is constantly growing via one of the most effective ways, word of mouth," according to Esin.
Istanbul-headquartered Modacruz quickly built a large customer base and inventory. In the last three years, it has grown its customer base to 1 million women, sustaining an average order value of $30, which is two times higher than fashion e-commerce's average order value (AOV) in Turkey.
Access to venture capital
Did she find it easy to access venture capital and attract funding? How did the latest round of Series B investment go? "Just like many other things concerning starting and sustaining a growing business, accessing funding is definitely not easy but also not impossible. Turkey is a country witha population of 80 million people, and where 50 percent of the population is under the age of 30. E-commerce is still growing at about 30 per cent year-on-year. If you are ambitious and have a business that complements these numbers and traction, funding will come."

In June this year, Modacruz, has raised $2 million in a Series B investment round led by Middle East Venture Partners (MEVP), the leading venture capital firm in MENA. Hummingbird and Nevzat Aydin also subscribed to the fundraising.

The completion of the Series B investment round marks the third successful fundraise by Modacruz, which was seeded by Aslanoba Capital in July 2014.
Speaking to Al Arabiya English, Walid Mansour, Partner & Chief Investment Officer at MEVP said: "Turkey is an extremely promising start-up ecosystem with high quality entrepreneurs and a big market. ModaCruz is on a mission to empower online shoppers through holding a dedicated pre-loved vertical that will change perceptions about how fashion is consumed."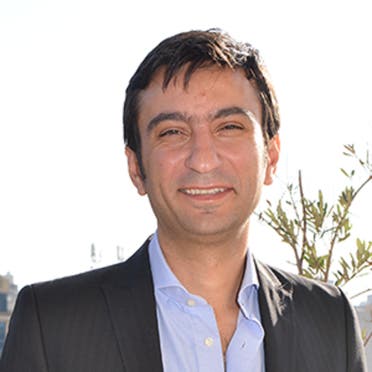 MEVP believes in supporting innovative entrepreneurs who bring fresh and passionate ideas that, in their own distinct way, positively contribute and transform their local markets and economies," he said.
"Under the leadership of Melis, the company's team has done an impressive job in building its reputation as the undisputable second hand fashion marketplace leader in Turkey and we are bullish about its future prospects."
Next phase
The proceeds of the latest round will fund the next phase of user acquisition and further expansion of Modacruz in Turkey. The investment will also be used to grow the company's over 3 million listed items, which is currently the largest listed inventory of pre-owned women fashion items in Turkey.
"With ModaCruz, we've been very fortunate to not only attract funding, but we received it from highly regarded former entrepreneurs from Turkey as well as the very best VCs from the region," said Esin.
Does she have long-term goals with ModaCruz? Is there the ambition to target the entire MENA region from Turkey? "Our vision is to play a role in every single fashion purchase decision in two ways, first is to have women reference ModaCruz for the same item to see if it's available for a better price in great condition, and the second is to have women feel comfortable after a first-hand purchase knowing that they can later turn it into cash on ModaCruz," she said.
"There are 20 million women online in Turkey and by 2020 there will be 32 million, so currently our main focus is to capture the Turkish market. In the meantime, we're always looking into ways to expand in the MENA region via smart partnerships."
Second hand women's fashion
Does she think second hand women's fashion will be socially gain acceptance in the region? "ModaCruz is the first and only company that suggested the second-hand fashion concept to Turkish women. Before ModaCruz, second hand fashion was not part of the culture, but also a taboo amongst Turkish women. For the past three years, we succeeded in turning this around and convinced hundreds and thousands of women to try second-hand from first-hand."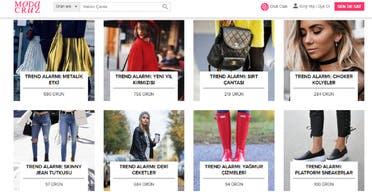 "We recently ran a market research study suggesting that 23 per cent of women in Turkey are open to second-hand fashion concepts. This percentage happens to include the women who know or heard about ModaCruz. It's clear that we have the correct positioning and the strategy to turn around second-hand perception and build a culture over it."
Start-up ecosystem
Speaking about the start-up ecosystem in Turkey and the kind of support for would-be entrepreneurs in the country, Esin said: "I consider myself extremely lucky for Modacruz being funded. It is also supported by a few of the very few really successful former entrepreneurs, currently investors, in Turkey who are also marketplace experts, as well as the best VCs investing in this region. Having said that, I think there is still some work to be done to set the culture and the motivation right for the start-up ecosystem in Turkey, and luckily there are many successful role models who are willing to contribute."
And does she think encouraging entrepreneurship in the region will help solve some of the major problems in the Middle East, which is suffering from unemployment, lack of opportunities and violence? "I personally think that entrepreneurship is a personal trait, so instead of encouraging people to 'become entrepreneurs' - because an entrepreneur will do whatever it takes to pursue his/her dream in any condition anyways – it might be a better idea to focus on supporting, mentoring and funding the existing ones to help them deliver results and set an example to inspire and influence the rest. Violence, on the other hand, never survives in a productive and inspired society."
What advice could you give to budding entrepreneurs in the region? "You can do it, end of story," Esin said.