Tunisian-born designer Azzedine Alaia, an iconoclast whose clingy dresses marked the 1980s and who dressed famous women from Hollywood to the White House, has died at age 77.
The French Haute Couture Federation announced Alaia's death on Saturday without providing details. Twitter tributes to his influence on fashion poured in from around the world.
Secretive and known as a fashion rebel, Alaia was based in Paris for decades but did not take part in the French capital's seasonal fashion frenzy or flashy ad campaigns. Instead, he showed privately on his own schedule.
Alaia sometimes was dubbed the "king of cling" for the formfitting designs he first popularized during the 1980s and updated over the decades.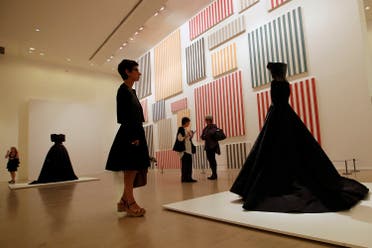 Naomi Campbell was a favored model, and Michelle Obama wore his designs as first lady.