When it comes to fashion, there's only a few things that offend me.
Fur, slave wages and poor working conditions for textile workers in third world countries and the overuse of painfully slim models is about it. Oh, and Crocs.
So I was intrigued when I heard about the criticism directed at Marks and Spencer's "modest" selection of clothing recently.
Featuring "flowing fabrics, higher necklines and lower hems," the items have their own dedicated part of the store's website.
It's thought the conservative clothing will appeal to women who wish to keep most of their body covered, be that for their faith or otherwise.
But quite a few people have criticized the popular retailer for the name of the section. They've argued it implies that women who don't wear high necklines or lower hems are "immodest".
One British woman wrote on the website MumsNet: "Am I immodest if I show my neck/ wrists/ ankles? No, I am dressing in a manner that is perfectly modest and acceptable in our society."
Another woman on the site argued that "misogyny is increasing" and "women still need to be able to choose to run around in a thong and a pair of nipple tassles, if that's what they want to wear, without implications that they are bad people who deserve harassment."
M&S, however, said that the "modest" clothing is not a new range or collection but rather a compilation of clothing from other lines.
Speaking to the UK's Daily Mail newspaper, a spokesman said: "It's not targeted to any specific group and the growing demand for modest fashion is coming from women of many different backgrounds.
"This selection of outfit ideas reflects growing customer demand. "Modest fashion" is an increasingly popular search term, as customers tell us they are looking for more stylish layering pieces, with features such as longer hemlines, sleeves and higher necklines."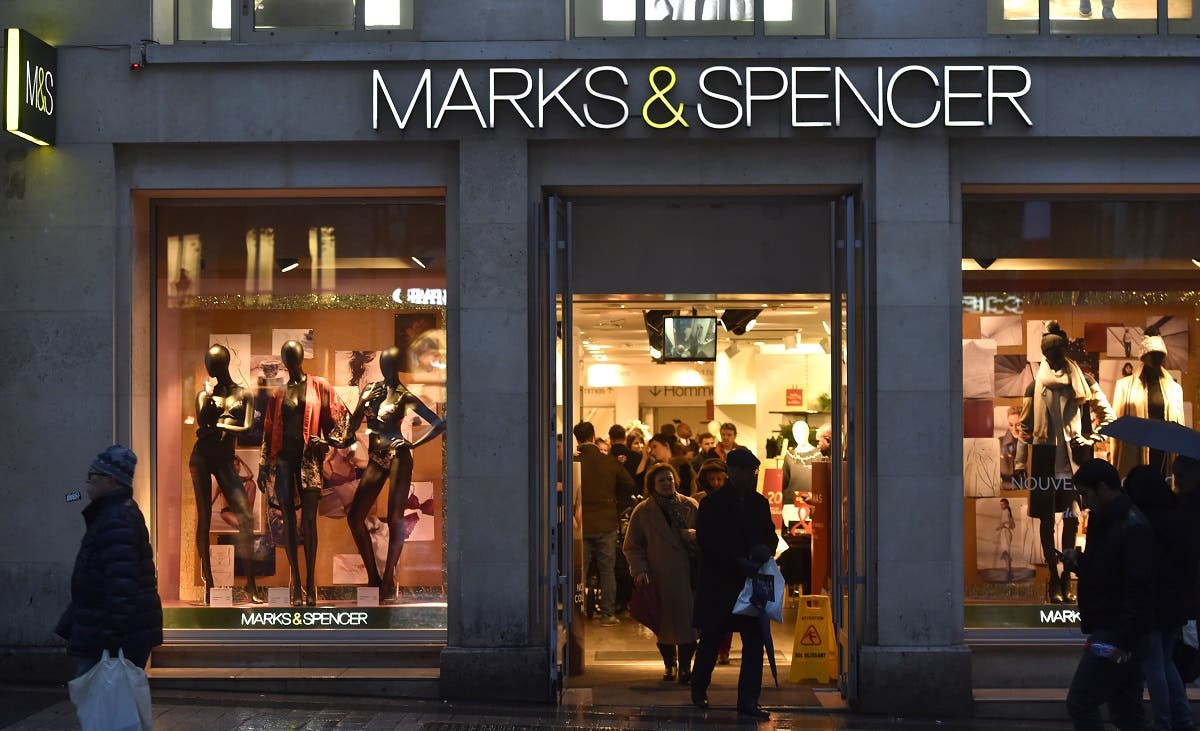 It may just be a word but British mum Helen Pletts who lives in Abu Dhabi says she can understand the concern. She believes the international brand could've been a little smarter with its terminology.
She says: "Surely they could have come up with a more creative word than modest? There would be lots of unhappy people if the plus size range had been branded "Only XXL". Could they have described it as longer length maybe or something random? Everyone would still know what it means. Like how we know petite is really for girls with short legs!"
M&S has done nothing wrong, argues Middle East-based stylist and designer Ushi Sato.
On the contrary, he believes the retailer is making a step in the right direction with its collection of modest items and doesn't understand why shoppers are offended.
He says: "First, kudos to M&S for being open to catering for a broader section of customer. We all know that they're the first department store to have a full range of clothing in terms of sizes, and now, having the modest line is another leap. They don't just have them in store but they're promoting it and putting it out loud and proud!"
Ushi, who says "modest" is a term commonly used in the fashion industry, believes there are many words that shoppers could find offensive.
He adds: "I don't think that term modest should be an issue. It's the easiest fashion term for anything covered. Just like saying "skinny jeans". It doesn't mean they're just for skinny people. Modest means a style that would fit any person regardless of colour, race or religion, who prefers to style conservatively.
"Covered is just a stupid way to describe it. It could imply a thing to use on your table or bed! Modest doesn't mean a burka, it's a style, the way clothes are designed."