Vogue's Anna Wintour has kicked off the star-studded and heaven-looking Met Gala at the Metropolitan Museum of Art.
Wintour, who co-chairs the annual event, arrived at Monday night's event in a beaded off-white Chanel gown and a cross necklace alongside her daughter, Bee Shaffer. George Clooney and his wife, Amal, were close behind.
She says she's looking forward to everyone having a good time at the event.
The gala is a fundraising benefit for the Metropolitan Museum of Art in New York City, which each year welcomes celebrities from film, TV, fashion, sports and music.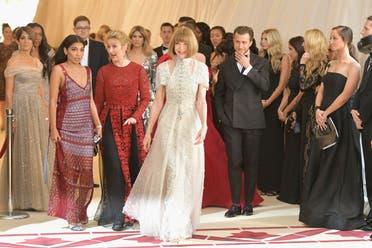 The gala also signifies the grand opening of the Costume Institute's annual fashion exhibition, which this year explores the connection between fashion and the Roman Catholic Church. It opens on Thursday.