10 beauty tips for Arab women: Pakistan's top stylist on Gulf route to the world
Nabila Maqsood, Pakistan's most sought after image consultant and stylist, has been making her presence felt in the Gulf region.
Within few months of a successful launch of her flagship product, Zero Makeup, Nabila and her team participated in Middle East's leading wedding and lifestyle event last month. Her brand was hair and makeup partner at Bride Abu Dhabi.
This month, her brands Nabila, N-Gents and Zero Makeup will be participating at the Indian International Film Academy (IIFA) Awards as official hair and makeup partners. Nabila here talks about her experience working in the Gulf and what glamour and styling means to her.
At Bride Abu Dhabi:
It was a good experience. I found local women from Abu Dhabi very simple and loving. The bridal trends are very English influenced. The makeup look had strong dramatic eyes. While the eyes were done with smudgy kohl, lips were made to balance the nude biscuit color to balance the image. The skin was fresh light and dewy, most appropriate for the summer weddings.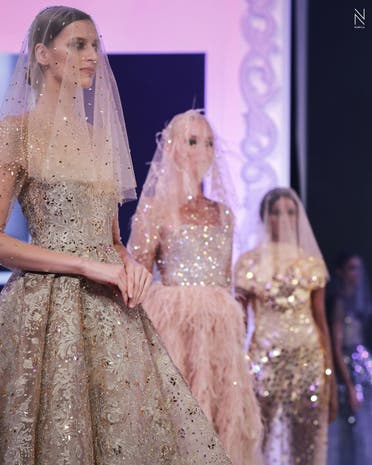 Simple is not easy:
I stated my career in 1986, which was the era of permed hair and loud makeup. Rebellious by nature, I went against the tide. I hate to make things complicated. For me, simple is beautiful. But being simple is not easy.
For example, stitching a straight white shirt with perfect cut is the most difficult job as compared to a dress loaded with embroidery and heavy designs. Similarly, cutting and styling straight hair and classic bob is the most difficult job.
Styling industry in the Gulf:
I am going global and Gulf is the first stop. Gulf is close to home and is a very attractive market. Gulf people have the same complexion as ours – which is my forte. This makes it a perfect beginning for me in the international market. There are times when Gulf scares me a little bit. The way local styling image has been created or promoted is very unlike my style of glamour and image management.
However, after participating in events [like Bride Abu Dhabi] I realize if there are women who wanted to have loud makeup and appearance, there are also those who want to be subtle in their fashion sense. I have realized that there is craving [in the region] to look naturally beautiful. They just don't know the right way. I will try my best to fill the gap.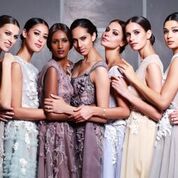 Less is more:
My mantra is less is more, which applies to everything – from clothes, makeup, shoes, hairs, etc. It is very important to know where to stop. The yardstick would be, if your makeup shows or looks obvious, then you have lost the game. When I look at your face, I should not say that I love your foundation shade, which means you lost the game.
The whole idea of foundation is that you correct everything secretly and it does not reveal. I can understand the eye and lip makeup, but skin should not look like it is made up. It should be flawless version of yourself – not pancake.
Image matters:
I started my career as hair stylist. Very soon, I realized that to look good, hair styling is not enough. Right hair and wrong makeup will mess up everything. So I moved to makeup as well. Then I learned that even face is not enough. There is something called image, which gives a complete picture and one needs to work on the entire personality and not some parts of the body.
This realization led me to style consultancy. Today I feel proud that I am a trendsetter not just in Pakistan but across borders too. I am a stylist who goes from head-to-toe to create a certain image, which varies from time to time, as per your career, age, social and personal dynamics. Styling is all about evolving. It is not constant.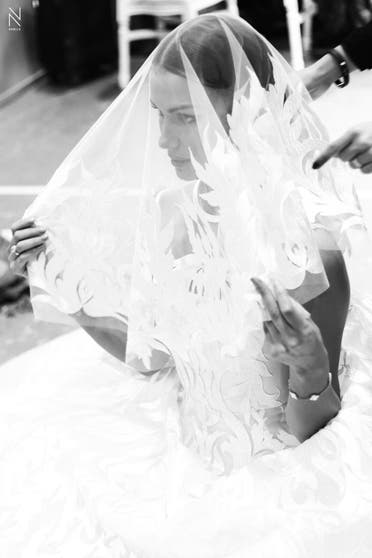 Not about buying expensive:
This is such a wrong perception. My best buys comes from flee markets. It is all about doing it right and aesthetically. You are not supposed to look at price tag. You need to maintain your grace and class with style and glamour. These things are priceless. Simplicity can do wonders, make your own statement.
Age management
Aesthetic treatment or going under the knife is not a bad thing. But one should use it to build a look and not just for the heck of it. It should not change you as a person but retain your inner beauty. One should not work hard to look young. We should focus on age management rather than trying to look young.
The obsession of looking 16 at the age of 60 will always hit back. Always maintain the redline before going for any aesthetic surgeries. Unfortunately, some people do not maintain this fine line.
Traditional roots and global outlook:
Styling and imaging has no caste, creed or nationality. It is a global phenomenon. I am proud of my Pakistani and South Asian heritage, but my work is global and does not belong to any particular region.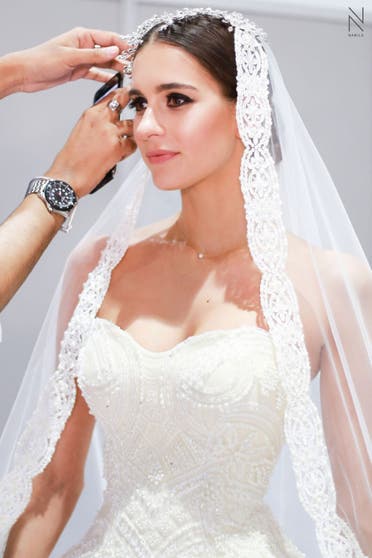 Traditional societies:
Growing up and working in a traditional society such as Pakistan has given me that edge. I understand the dynamics and compulsions of a traditional woman whether she is from South Asia or from the Arab world. My heritage has helped me understand traditional societies like the Gulf.
For example, Pakistani women are more conservative. They have fewer dollars and even less time to spend on themselves. If my aesthetic techniques have worked for Pakistani women then it will certainly work for our Arab sisters as well.
Who needs a makeover and who is setting the trend
I believe, Donald Trump needs a serious makeover, especially he should do something about his orange hair.
I also strongly believe that the new generation of British royals are real classic and take fashion and styling to a different level. Princess Diana was the benchmark and now both her daughters-in-law are following into her footsteps. They are classically subtle yet royal.