Meet the Muslim taking part in South Africa's 'beauty, brains, purpose contest'
A Muslim beauty queen says she is using her fame to "expose her faith" and help society become a better place.
She may be only 21 years old but Ridwaanah Aziz, who began taking part in beauty pageants at the tender age of 12, says she wants to become a "role-model for society".
It's quite an ambition for someone so young but the South African beauty is already achieving in her field and has overcome her fair share of hurdles already.
Having struggled with a form of kidney disease called Hydronephrosis for five years which saw her lose a kidney in 2015, Ridwaanah, who said she was an introvert prior to her surgery and medical woes, faced criticism because of her heritage.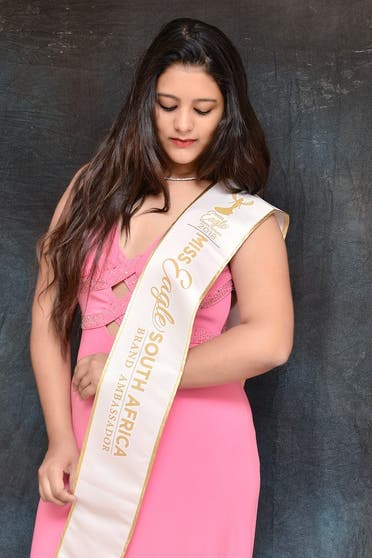 However, she says she's shown those who questioned why she would want to put herself into the spotlight just why it's all worthwhile.
"In the beginning of this journey, I faced the triumphs and hardships of entering into the Miss Eagle South Africa pageant. I had faced criticism as an Indian and Muslim girl in society," she says.
"However, as the journey became something bigger, and when I became a semi-finalist, the Muslim community began applauding me and congratulating me for the difference I made within the community. I received positive comments that motivated me to continue my journey as there was absolutely nothing wrong with my mission and goals."
The Miss Eagle South Africa pageant bills itself as the "largest beauty with brains and purpose contest in the history of the country".
Organisers say they are "looking for an Eagle out there in South Africa who will do great things in our country". They hope the winner will represent South Africa on a national and international platform.
And Ridwaanah, who was raised in the city of Pretoria and is currently studying psychological counselling which she says helps her "understand people better", says she wants to use her fame to influence opinion, in various ways.
She says: "I want to show Muslim women that they should not be afraid to voice their opinions, to stand their ground, and to become the best versions of themselves. I want them to understand what I have become. At the moment, I am participating in a beauty pageant, I am studying and I'm also a business woman (she is a brand ambassador for an advertising company among other things). I want Muslim women to know that there is nothing wrong with becoming an entrepreneur because it shows you have led your personal life by continuing your business. Muslim women should not stop themselves from achieving milestones.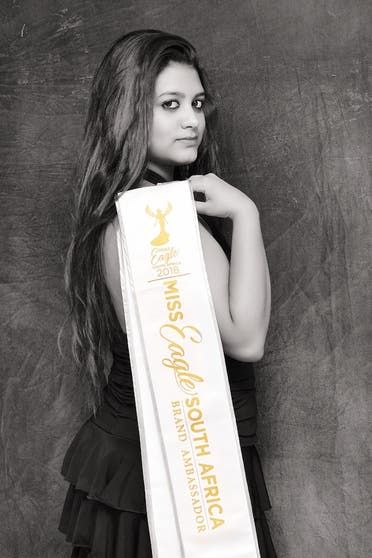 "Muslim women, just like myself, feel that participating in beauty pageants allows us to expose our religion through media, which we couldn't do before. It allows the world to see Muslim women using their power and connections to help society to become a better place.
"Overall, in general, Muslim women also participate in beauty pageants because at the moment, as we know, Syria and other Muslim states have been in a war, which has killed many people. By us participating, it allows us to voice our opinions regarding humanity, poverty, war and equality. I hope that a woman speaking her mind about an issue may change the world's perspectives."
Having taken to the stage performing cultural dancing at the age of five, Ridwaanah participated in her first beauty pageant seven years later. It was then that she realised how what she did was influencing other young girls. She says she's inspired by the earliest women of Islam and uses her faith to guide her in her journey.
She adds: "Many people couldn't understand why a Muslim girl would step into something that exposes you. They also felt I couldn't do it because, as a Muslim woman, this would taint my religion and my dignity. In my case, it hasn't and never will. For me, my religion comes first. I want to expose my religion in the light of the world and I want to make people understand that my religion is the only thing that enables me to become who I am and what I am, so that I can grant betterment for the world."