Superstar designer Karl Lagerfeld has died at the age of 85, his fashion label Chanel confirmed on Tuesday.
The announcement came just weeks after rumors of Lagerfeld's ill-health had swirled, following his absence at Chanel's shows during Paris Haute Couture week, which he has led since 1983.
A source in Chanel said Virginie Viard, deputy artistic director of Chanel, would succeed Lagerfeld as chief designer of the fashion house.
Lagerfeld, instantly recognizable in his dark suits, pony-tailed white hair and sun glasses, was best known for his association with Chanel but delivered collections for LVMH's Fendi and his own eponymous label.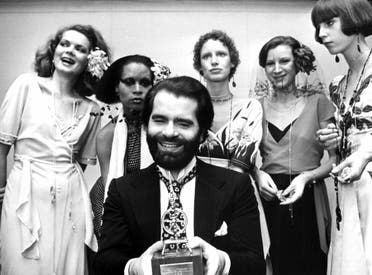 Bernard Arnault, the head of French fashion house LVMH, said Lagerfeld had made Paris the world's fashion capital.
"With the passing of Karl Lagerfeld we have lost a creative genius who helped to make Paris the fashion capital of the world and Fendi one of the most innovative Italian houses," Arnault said in a statement. "Fashion and culture have lost a great inspiration."
German-born Lagerfeld was considered one of the most hardworking figures in the fashion world, holding down the top design jobs at LVMH-owned luxury label Fendi from 1977, and Paris' family-owned power-house Chanel in 1983.
A true craftsman who combined artistic instinct, business acumen and commensurate ego, Lagerfeld was known for his strikingly visual fashion show displays and extravagant outfits.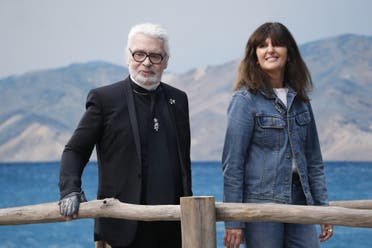 Born in Hamburg in 1933, Lagerfeld made his debut with designer Pierre Balmain as an apprentice before moving on to Patou and Chloe and then Italian brand Fendi. He gained a rock-star status after he joined Chanel in 1983.
At Chanel, he served up youthful designs that were always of the moment and sent out almost infinite variations on the house's classic skirt suit, ratcheting up the hemlines or smothering it in golden chains, stings of pearls or pricey accessories.
"Each season, they tell me (the Chanel designs) look younger. One day we'll all turn up like babies," he once told The Associated Press.