Chanel observed a minute's silence ahead of its Paris show on Tuesday in honor of legendary designer Karl Lagerfeld, who died two weeks ago.
The models stood silent on the catwalk, wearing designs from Lagerfeld's last collection, at the Grand Palais in Paris, which had been turned into an Alpine winter wonderland, and many fashionistas wore black.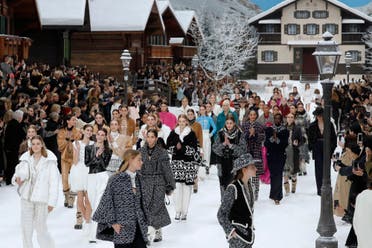 After the minute's silence, they played Lagerfeld's voice talking about his shows.
He could be heard describing how Queen Elizabeth II once came to one of his shows and said it was "like walking into a painting".
The workaholic creator, the most prolific of the past century, died aged 85 on February 19, less than a month after missing a Chanel haute couture show at the vast venue in the center of the French capital where the "Kaiser" loved to stage his mega-events.