Saudi Fashion Commission launches new digital fashion design program
The Saudi Fashion Commission has announced the launch of a new digital fashion design program, in partnership with the prestigious Istituto Marangoni.
The fully-funded virtual program is open to 100 Saudi fashion designers and aims to equip them with the necessary digital skills to thrive in today's fashion industry.
For the latest headlines, follow our Google News channel online or via the app.
The five-month program will focus on teaching designers how to use the CLO 3D digital fashion design software, which allows for the creation of virtual, true-to-life garments and accessories.
The software also reduces textile waste and speeds up the once time-consuming design process by enabling designers to make adjustments to a 3D avatar.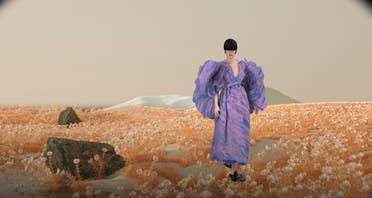 "Equipping Saudi designers with innovative skills needed to thrive in today's fashion world is key to our success at the Fashion Commission. We are thrilled at the opportunity to continue our long-lasting partnership with Istituto Marangoni as we prepare our designers for the future of fashion," Burak Çakmak, CEO of the Saudi Fashion Commission, said in a statement on Thursday.
By the end of the course, designers will have mastered the use of 3D modelling, high-definition renderings, motion images, and animation video, specifically for sales and communication purposes. The program will be taught by professional and international faculty from all Istituto Marangoni schools.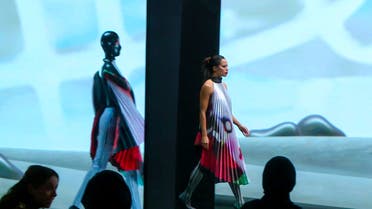 "Istituto Marangoni is proud to collaborate with the Fashion Commission to upskill Saudi fashion professionals with the latest digital technologies and support the growth of the local fashion industry through the mentorship of professional and international faculty," said Istituto Marangoni's Managing Director Stefania Valenti.
Applications for the program, which will begin in late February are open now and will close on January 28.
Read more:
Despite inflation concerns, Saudi and UAE consumer spending power remains high: Poll
In photos: Saudi fashion designers showcase unique collections at Milan Fashion Week
Remote, flexible work to boost travel spending by UAE, Saudi travelers in 2023